According to Statista, an estimated amount of 800,000 bags of 60kg coffee is forecasted to be consumed in Malaysia in 2022 – which is the same volume that was consumed in 2021. Now, with the endemic phase ensuing, it's safe to say that there has never been a better time to open a coffee business.
However, you might not be the only one with the idea to do exactly that.
As you overcome the various operational hurdles of opening a coffee business such as selecting a location, manpower planning, inventory planning, menu planning, supplier negotiations and so on, there is still the matter of marketing.
This is where you can set yourself apart from all the other coffee shop businesses out there. In the coffee business, first impressions are crucial, as you would want positive word of mouth to encourage continuous business.
In this article, we are sharing the ultimate tips and tricks to help you succeed in creating a strong and positive first impression for your grand opening.
The Online Marketing Checklist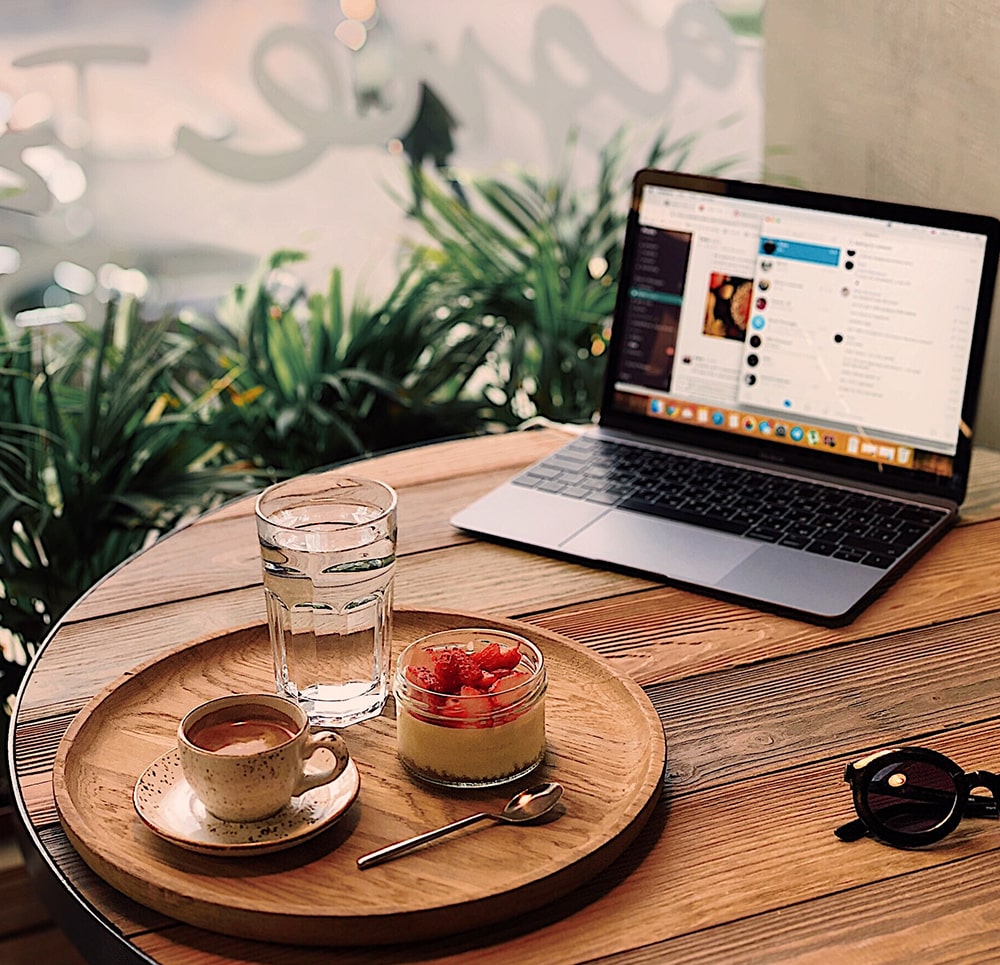 Image: Pexels

1. Social media strategy
Take this time to build a community via social media. Most coffee shops are on Instagram to showcase their interior design and food aesthetics, as well as produce ASMR content.
However, not all coffee shops meet their desired engagement or conversion as there is high competition with those who are spending high marketing dollars to reach the same customers.
To overcome this, it's good to take the opportunity to explore the road less taken, which is to build a community that is bonded together by shared values and causes. To build a successful social media community, you need to:
● Determine your target audience via psychographic segmentation.
Psychographic segmentation is the profiling of your ideal customers using psychological characteristics including personality, lifestyle, social status, activities, interests and more. Once you have completed a profile, select 2-3 social media channels to focus on. It's important to develop content for specific social media channels to maximise the impact of your social media strategy.
For example, if you selected Instagram as one of your social media channels, you would need to focus on more visually appealing content such as creative graphic design, photography and video editing.
(By the way, we compiled a list of graphic designers on Instagram you can follow and be inspired by.)
If you selected Facebook, you would need to be part of key interest groups and focus on triggering conversations to establish your brand within your profiled community. This is where the initial groundwork you did earlier will be particularly helpful.
● Develop a social media content calendar to focus on what makes your coffee shop special and why should it matter to your profiled customers.
If your target customers are within the vegan community, then you may consider the following content pillars:
Education – Establish your brand as the key opinion leader on the subject of veganism by always sharing the latest trends and studies.
Example: How Does A Plant-Based Diet Can Help You Look More Youthful?
You can create an infographic to share the health benefits of a vegan diet. In return, your digital audience may feel inclined to share this helpful information with their network.
Community – Showcase your commitment to being a valued member or thought leader in the community by highlighting events, brands and other related pages.
Example: Local Vegan-centric Brands You Should Be Stalking
This is an opportunity for cross-promotion so you can leverage it to attract your target customers.
Entertainment – There is never a shortage of need for entertainment. With your coffee business, there is an endless supply of trends and entertaining content you can leverage on.
Example: Creating an aesthetically pleasing ASMR video about how you make coffee.
Event Countdown – Always make a big deal about any event happenings, especially on your grand opening.
Example: Create a countdown design that goes from weeks to days to hours and share it with the relevant community groups on your chosen social media channels.
Take it a step further by doing a giveaway to incentivise your potential customers' social sharing. On the days leading up to your grand opening, you can provide behind-the-scene footage to build a personal connection with your digital audience.
The most important thing about your social media strategy is being consistent about your postings, engaging with other pages that are relevant to your profiled customers and of course having the right visuals to tell your story.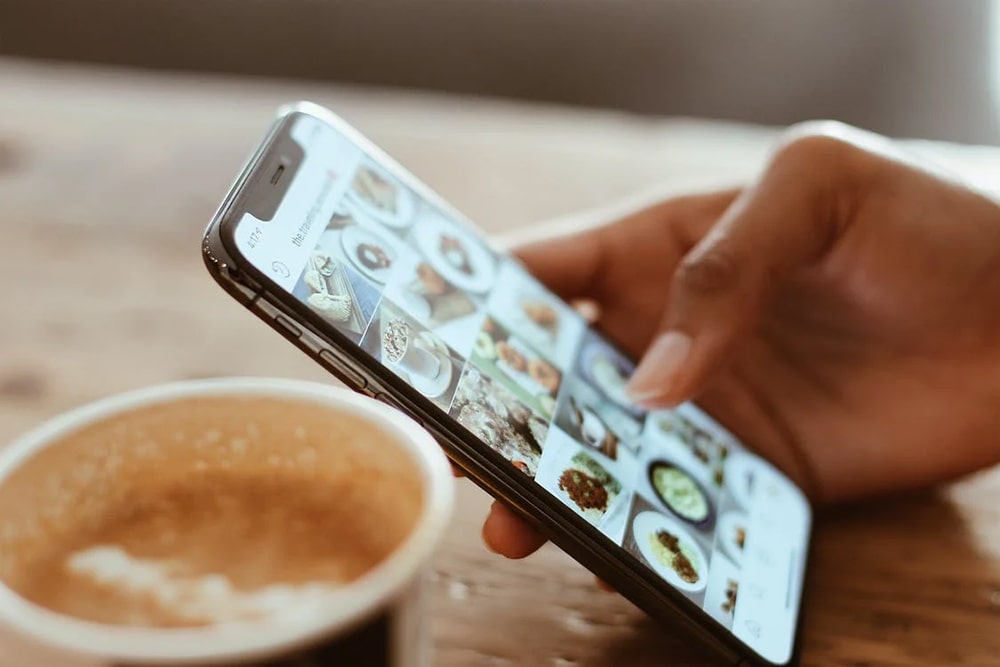 Image: Pexels
2. Website
Your website will help you in areas your social media won't be able to fulfil, such as long-form content, collection of customer data, discovery through Google Search Engine Optimisation (SEO) and more.
Also, by directing traffic from your social media and Google SEO, you are not bound by the issues that come with algorithm changes. An ideal goal for your website is for people to recognise your website as the go-to place for the latest information on your coffee shop.
Here are some tips on creating a well-optimised website:
Focus on having an easy to navigate interface. Regardless if you intend to use WordPress, Wix or other website building software, the focus for your website should be how easy it is for your customers to navigate to find what they need.
Ensure that the website loads quickly.
Design the website in a way that allows for all the menus and tabs to be visible.
Use a suitable colour palette to properly segment the website
Make sure that the website is mobile-friendly (because half of the world's website traffic is via mobile accounts, according to Statista)
Keep the template simple and minimal (because according to Google's Research, users prefer a simpler website interface)
The Offline Marketing Checklist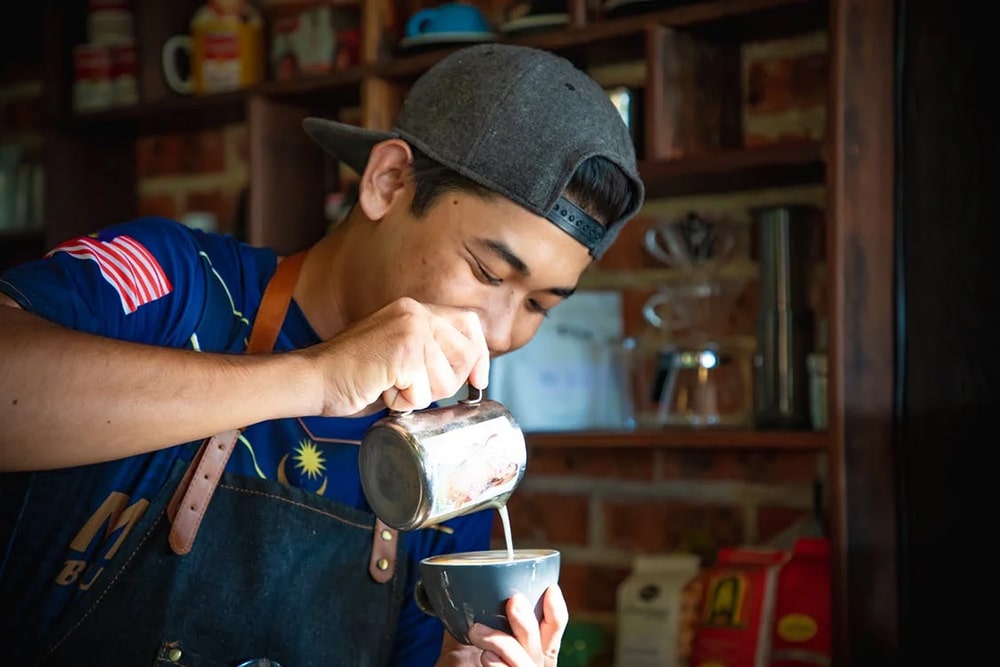 Image: Pexels
With so many players in the coffee industry, it's often a complex task to be able to stand out as a coffee business in the digital sphere. If this is what you're aiming for, then it's time to go the extra mile by incorporating an offline marketing checklist to build the hype for your grand opening.
Here are some easy ways to do so:
1. Join local bazaars or pop-ups
Get to know your community better by joining the local events even before your coffee shop officially opens. This way, you get to build valuable and personal relationships with your customers. This is also a great way to get feedback about your coffee and other items on the menu.
Here are some promotional materials you would need to prepare to make a lasting impression:
A poster can help tell your prospective customers how your coffee shop is different from the rest. The strategy for an impressionable poster design is to have one strong key message that will be ingrained into your customer's mind.
If the intention is to invite your customers to the grand opening, you can include the event itinerary and a special discount voucher on the poster.
Here are some quick tips for you to incorporate into your poster design:
Keep the statement simple. Facebook has said it, 20% text on your design is the best way to improve your ads. While it may be referring to the online platform, the concept can be reapplied in this area. As they say, brevity is the soul of wit.
Be consistent and selective about your visual elements. A common pitfall for designing posters is the inconsistent selection of visual elements where icons, illustrations, multiple fonts and other embellishments make for a distracting poster instead of an eye-catching one. It's important to ensure complementary colour selections when designing your posters. This is to keep the attention clear to your key message.
Consider the placement. This will help you determine the suitable printing size and the kind of information you would like to include in a poster. For example, if you intend for your poster to be placed on a local community board, you may want to opt for a more informative design. On the other hand, if you intend to hand out the poster, you will need to keep the information concise and rely on visual elements to showcase your coffee shop's unique selling point.
Design a coffee sleeve packaging
As your customers buy your beverages, this presents an opportunity for your customers to provide a marketing opportunity for your coffee shop.
With a simple coffee sleeve design that is mainly focused to encourage social sharing and encouraging your customers to be part of your online community, this will help build your customer base even before you open.
2. Send out photos and press releases to the local news media
Local news outlets are considered to be credible sources of information for local communities today. As you are pitching to have your business story published, remember that journalists have an editorial calendar to adhere to.
Familiarise yourself with the content that has been published by your selected local news media and fine-tune your business pitch. Ensure to focus on the key areas that set your coffee business apart from your competitors.
Prepare for a successful coffee shop grand opening with Brandripe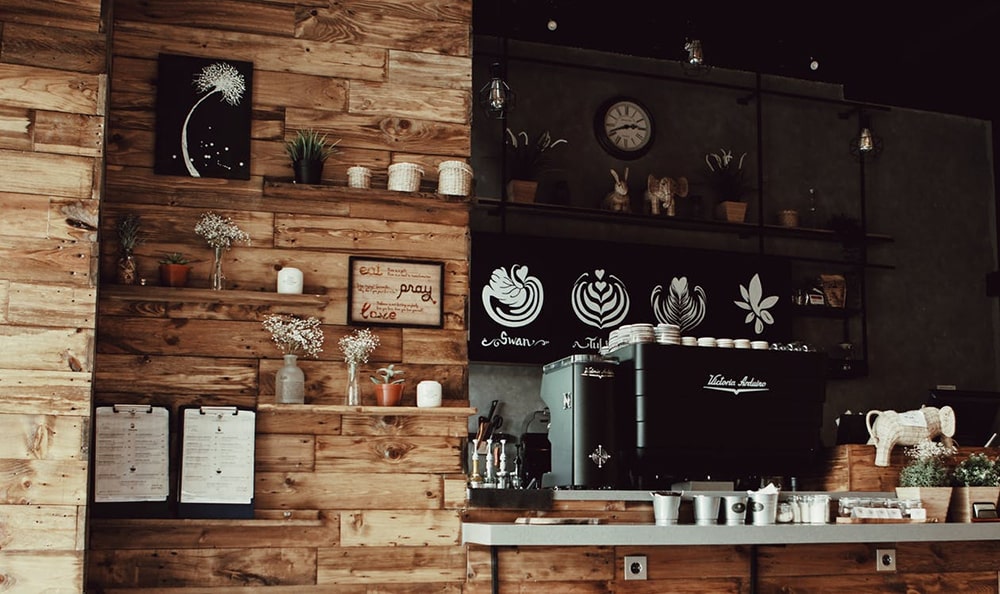 Image: Pexels
We know, this all seems like a lot to do on top of all the operational needs for your coffee shop opening, but this is exactly where we, the team at Brandripe, can help.
With a team of creative experts on our roster, we can produce all your marketing material needs within 24-48 hours, guaranteed! This allows you to spend more time focusing on your marketing strategy and operational needs, as you should.
We can do it – all from print, digital and even packaging, our creative designers are ever ready to support your business.
With Brandripe, you can focus on what you do best while we support you with what we do best. But that's not all, as not only do we offer unlimited revisions, but as a new business, we recognise the need for flexibility. Hence, our customers can cancel our services at any time and come back as and when they need us – we totally get it.
Find out more by scheduling a 15-minute VIP Demo Call with us today and let's work on your business needs together. We could even talk over a cup of your soon-to-be-opened coffee shop's coffee, too! Just drop us a line at hi@brandripe.com or ping us via the Chat toggle on our main page to speak to us today!