Instagram has come a very long way from the days when it was a much simpler photo-sharing app. Launched in 2010, the app boasted very few features and had an overall minimalist social media functionality.
Today, Instagram has an impressive 2 billion total users on the app – ranking at the fourth spot behind its sister app, Facebook. That makes Instagram the place to be for both brands and influencers in establishing a brand presence as well as growing a following and business.
That being said, with popularity comes regulations. Instagram, over the years, has followed in Facebook's footsteps and algorithms are being changed frequently to safeguard the social media from risks such as fraud as well as enhancing the user experience to narrow down only what is relevant to each individual.
This means targeted ads, being shown content that's relevant to your lifestyle (and sometimes, situation) and the feeling that the app is "spying" on you.
You must have noticed that, sometimes, talking about or searching up something over the Internet leads you to see ads pertaining to that specific subject. This surely has happened more than once for you to actually take note, right?
Well, spying conspiracies aside, this phenomenon has certain repercussions. What it means for brands or influencers trying to break through the mould is that it is much tougher to build a following, not to mention more time-consuming.
It is also crucial that brands and influencers build a real, authentic following – not a whole follower list full of fake or spam accounts. After all, as a brand or business owner, you want to build your business and reach potential customers or the relevant target audience.
Looking for ways to do that, organically? Here are 10 easy ways you can increase your Instagram followers.
1. Optimize your account
Your account's homepage is undoubtedly one of the most important parts of your whole account. Only two fields of your Instagram account are searchable; the username and the brand name (which is also known as the profile handle).
This makes it crucial for you to pick the right, tailored keywords that not only represent and describe your brand clearly but also be relevant to some of the most common keywords your target audience may look up.
On your profile as well, there is an option for you to host one link. That link could lead to anywhere you wish, but it is the only click-able re-directory that you can host on your entire account.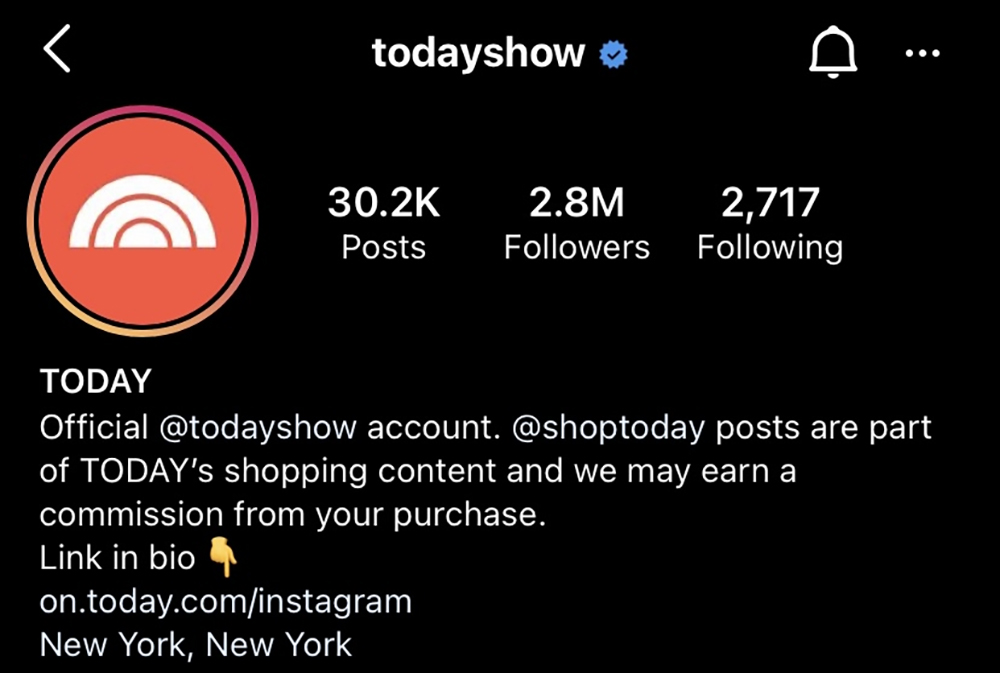 Image: The Today Show
You would have seen a lot of brands wrapping up their captions or Stories with a "link in bio" prompt. This is usually where brands would host any supporting or additional content, featuring only the best highlights saved for the feed and Stories.
The "link in bio" tool enables you to host a landing page off your Instagram and sends your target audience to external web pages. It is a great way to host longer or an extension of your feed's content, which means that it is a good tool to extend partnership content or even lead the audience towards a broader landing page.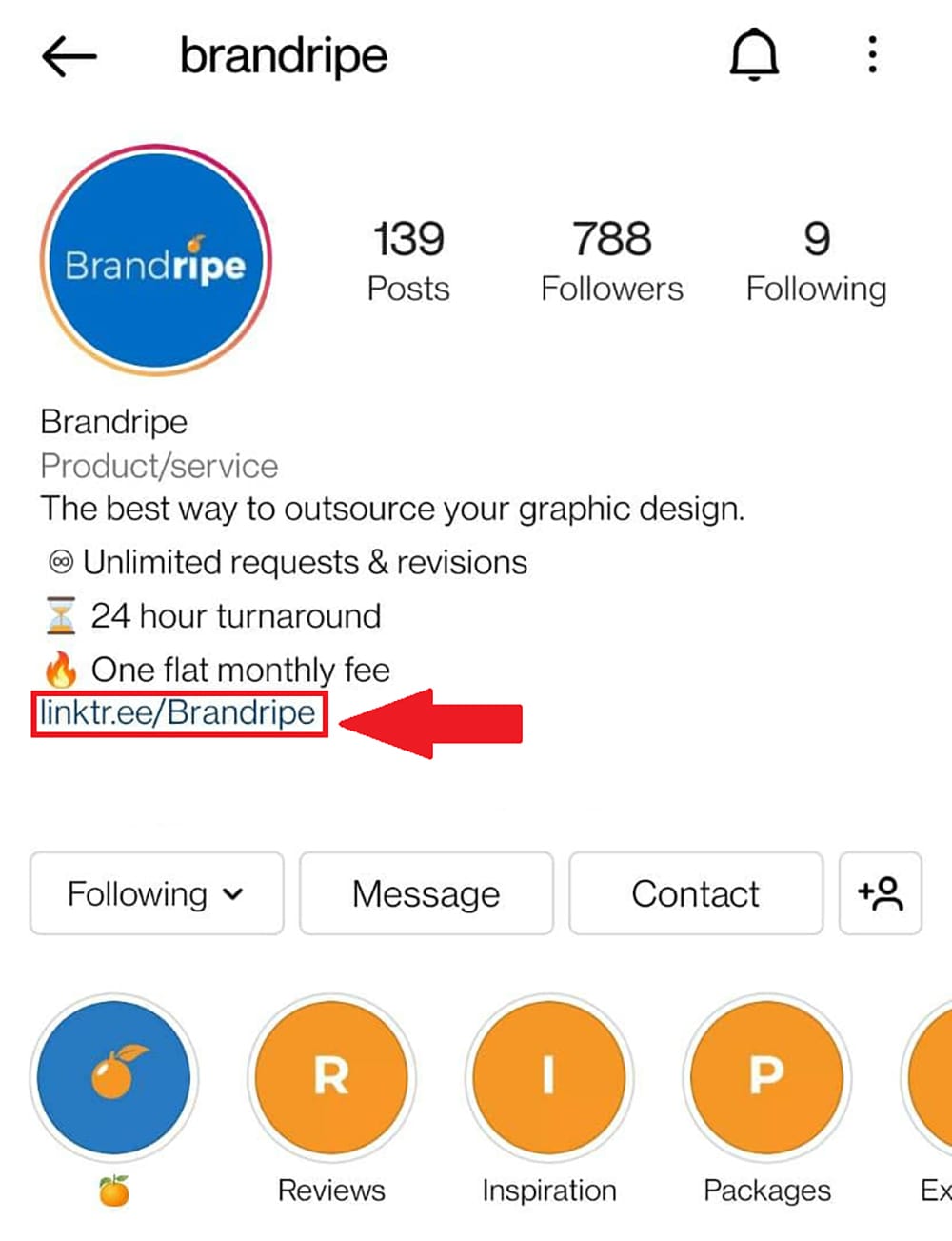 2. Special curation
People come to Instagram for the view, literally.
That is exactly why you must step up your photo or video game. Gone are the days when you get a feed full of grainy photos and half-baked filters.
Each post needs to be curated, starting from having the right dimensions. As users, we don't typically think of this, but framing content fit for the 'Gram makes your whole profile grid much more appealing.
For instance, 1080x1080 pixels is the right square photo or video dimension for Instagram, so it would do you well to design or create content with those dimensions to fit the feed.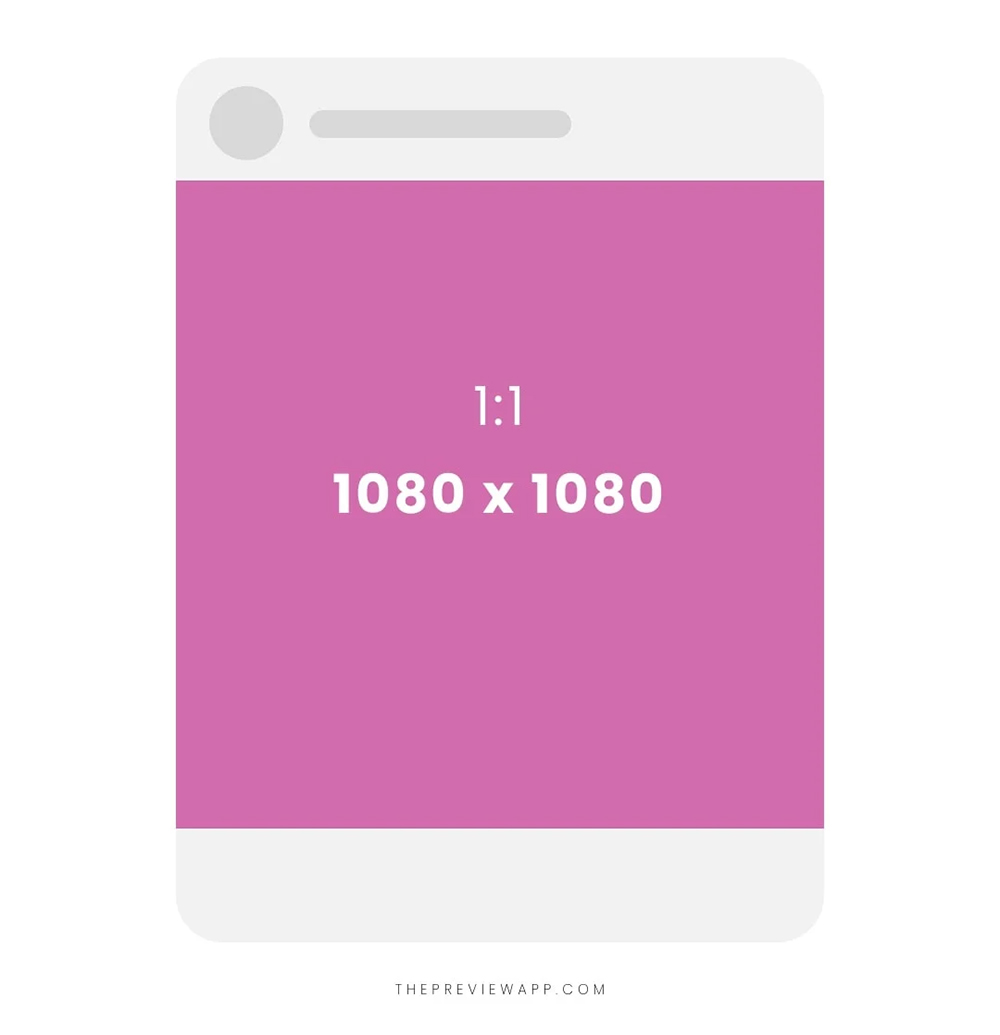 Image: The Preview App
3. Filter for days
Instagram is all about the filters, too. In the early days, users typically relied on the in-app filter options made available. These days, there are hundreds of apps out there that you can use to edit and find the best tone for your content, ensuring that all your photos fit your overall brand identity.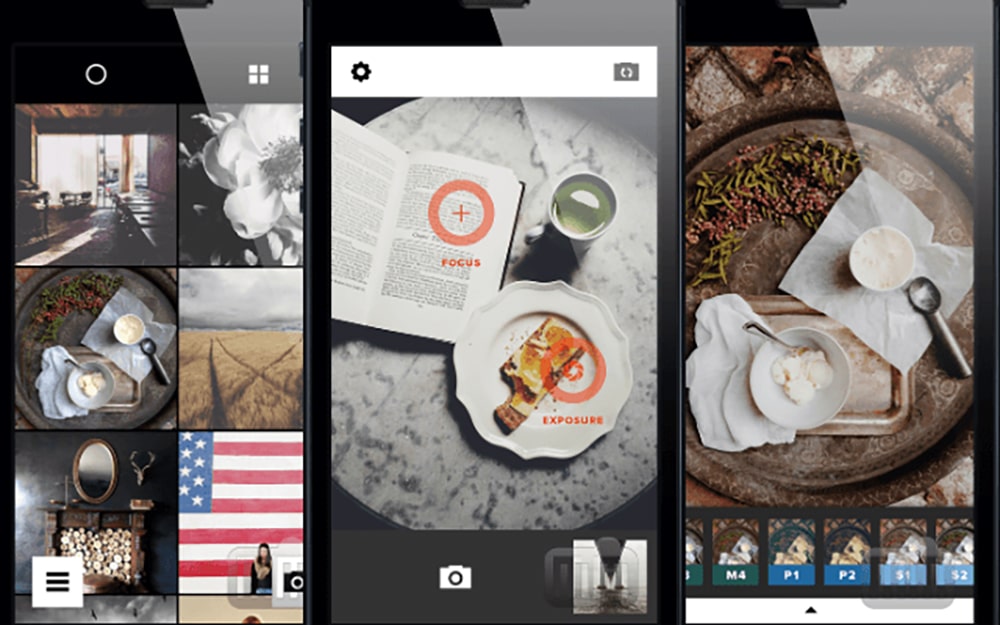 Image: TapSmart
Some of the top photo editing apps for Instagram include VSCO, which has become something of a social media itself, or other free apps such as Focos that comes with a photo-assist feature that helps you curate the whole shot prior to editing.
4. Grid aesthetics
The way a user behaves on Instagram is also beyond just double-tapping a singular photo or video content.
Before someone chooses to follow an account, they would open and browse through the account's whole grid to decide if the aesthetics match their interests.
For a brand or an influencer, having a curated whole grid engages your audience and says a lot about your overall content strategy.
The grid aesthetics should persuade a user to become a follower who is keen to see more of what you're putting out there.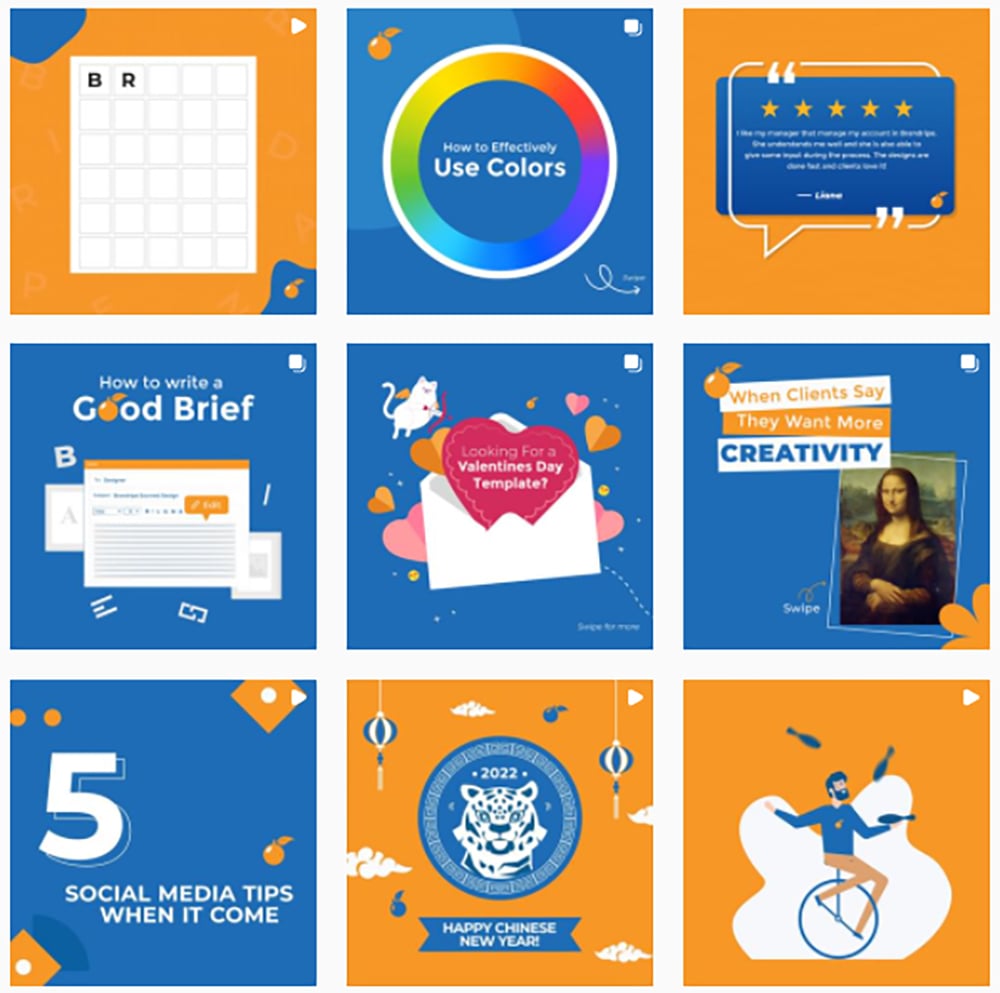 5. Don't forget Instagram Stories
Stories are fleeting; they disappear after 24 hours and you might think it's not worth the investment. However, Instagram Stories should definitely be in your arsenal as a brand or influencer looking to interact and get a conversion out of your followers.
Stories are a great option for driving flash sales or a call to action. Not to mention that they are shareable to other users, making it a great quick-fire way to engage your followers for a short-term KPI.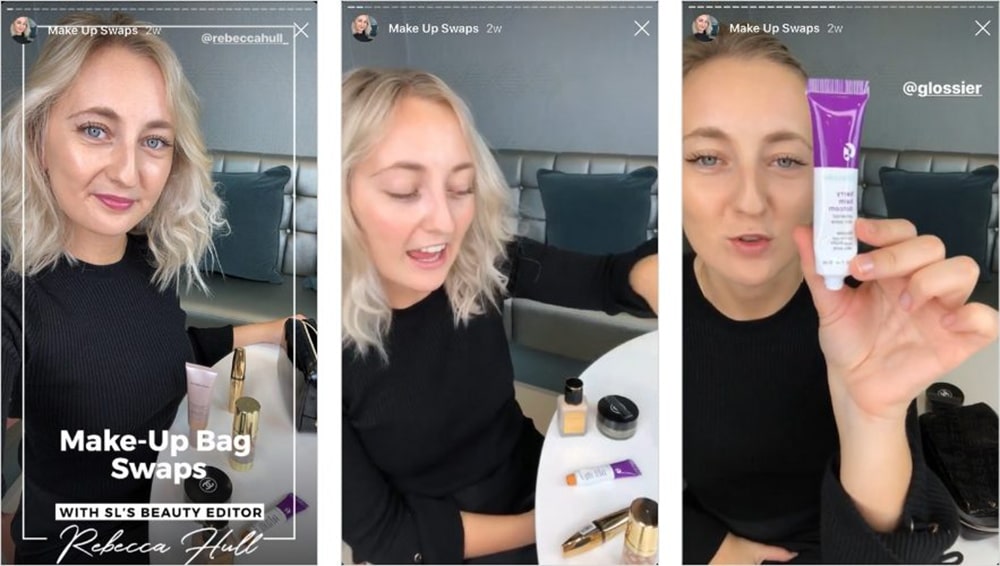 Image: Business2Community
6. Be consistent in your posting frequency
Brands or accounts that post content at a regular flow tend to see better results in terms of follower increase and engagement.
While consistency leads to stable growth, Instagram's algorithm also looks at how frequent and consistent your content posting schedule is, which is then directly impacted by the number of audience you reach and the actions taken on your profile or content.
The more regular your schedule is, the higher your chances are of being pushed out by the algorithm to more people.
7. Build brand hashtags
Get the conversation going and make it stick. How exactly do you do this, you ask?
Create a hashtag that is fun yet easy to remember and type, so typos don't ruin your overall results. Not only does having a dedicated hashtag help pull and group all of your brand's mentions or interactions in one place, but it also gives you a chance to be discoverable and reach new people who are interested in what your brand or your content provides.
If you are an emerging brand or an influencer, branded hashtags provide a way to build brand identity, start conversations, run campaigns, and drive trackable conversions.
So keep this in mind and when coming up with a hashtag, make sure it's a good one!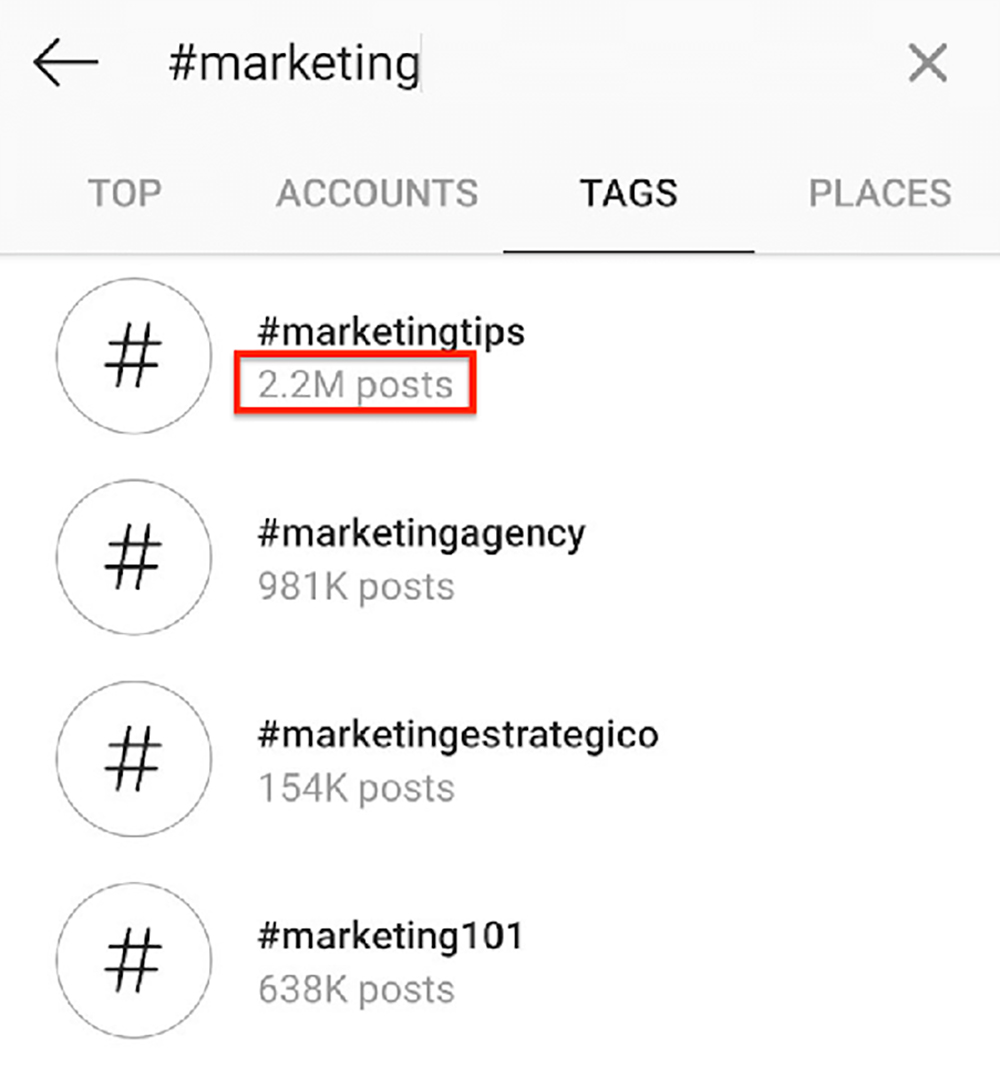 Image: Quora
8. Leverage on geo-tags
Aside from hashtags, you should also use geo-tags so that you'll be 'always on' everywhere on Instagram.
A geo-tag is basically the act of adding a location to a photo. By adding geotags to your photo, every single one of the tagged photos is then added to a photo map, which displays the locations of each of the tagged photos.
This adds incredible value to your brand or business, especially if it is travel-focused or if you wish to be visible to a specific local audience.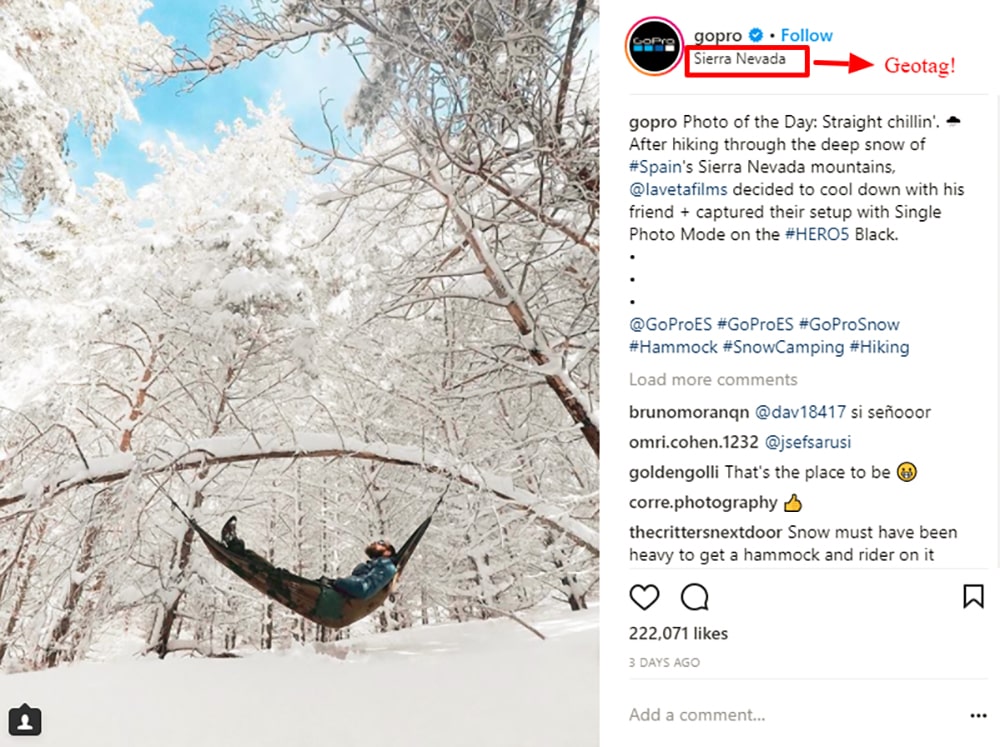 Image: Wishpond Blog
9. Get trendy
At the end of the day, if you're not speaking the same language as your target audience, it is hard to build a following.
Pay attention to what's trending on the internet as a whole; be it a meme or a reels trend that everyone is jumping on the bandwagon for. Trends can be adapted to fit into your overall brand or message and can help your content stay relevant to whatever everyone's talking about.
10. Re-gram relevant content
The best way to increase your following is by also engaging with other brands or influencers that are relevant to you, and where you can be perceived as a solution or an option over them.
Sometimes you don't need to just churn out content yourself; look at your tagged content or similar accounts to see what you can leverage and re-gram (or in layman's terms; repost or share).
Re-gramming works both ways in strengthening your brand as it is seen as a form of word of mouth marketing, and helps you tap into a network of an audience that is potentially interested in what you have to offer.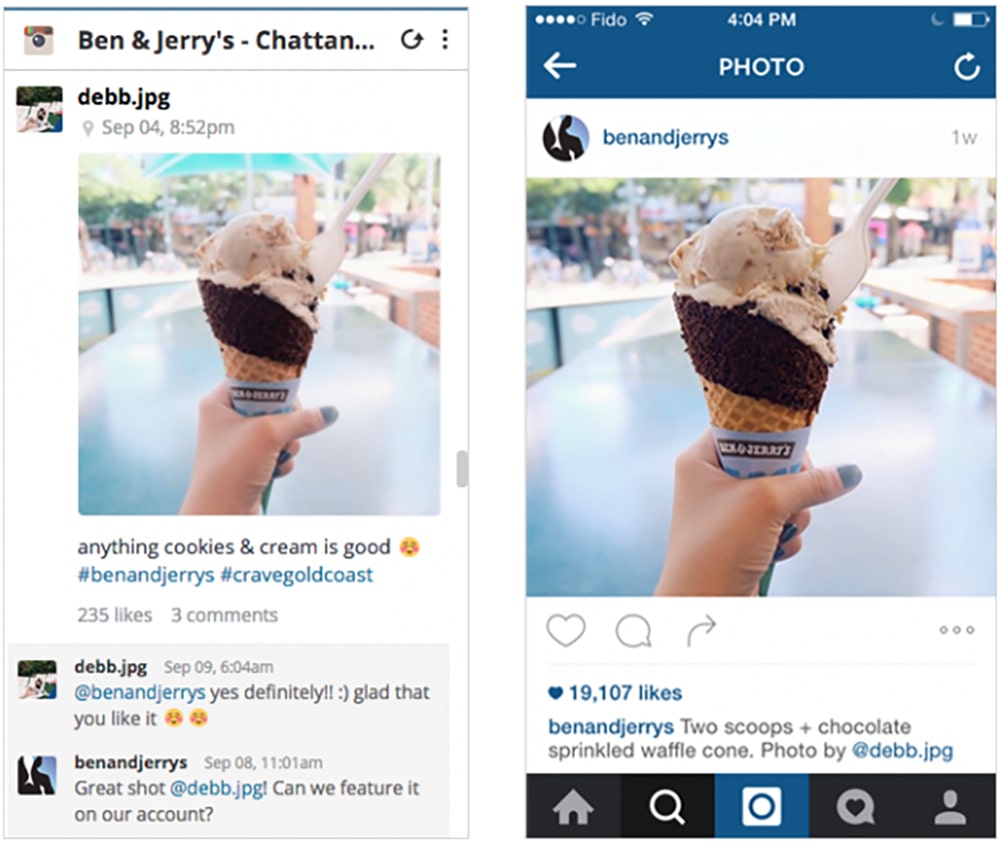 Image: Pinterest
Build a better Instagram feed with Brandripe today
With the steps mentioned in this article, you'll be growing your follower count in no time.
However, we admit that while some of the tips are much easier to follow than others, building a great and memorable Instagram feed can be quite a challenge – especially when it comes to finding your own style, brand identity, content quality and grid aesthetics.
Here's where Brandripe can come in to be your dedicated content design partner. With our flexible subscription plans that boast unlimited revisions and a guaranteed turnaround time of 24 to 48 hours, you can outsource the content design bit to us – be it statics or animated content for your brand or business' Instagram page.
We've supported some of the biggest names in the market such as Zalora and GSC and worked closely with bloggers and social media influencers to craft out curated content to build their own brands on Instagram, and we can most definitely do the same for you.
But first, let's talk about planning and ideation. Schedule a 15-minute VIP Demo Call with us today and we can discuss how we can up your Instagram game and get more loyal followers flocking after your content.
If you'd much rather type out your vision, feel free to drop us a line at hi@brandripe.com, or ping us via the Chat toggle on the main page. Do it for the 'Gram!