Graphic design is always the big bang or the key to any brand's attraction efforts. However, it is often overlooked when it comes to allocating resources and investment budget, especially when compared to hard marketing tactics such as events and cold calling.
What many businesses realise (yet are not always successful at prioritising) is the fast-food-like nature of how the audience consumes content in this age of instant media gratification.
In case you were curious about just how true the previous statement is, studies have shown that images or visual content have been found to improve learning by up to 400 percent, with the average audience processing visuals 60,000 times faster than text.
It is common practice for smaller and larger conglomerates alike to outsource graphic design work; regardless of whether there are inhouse capabilities available or not. Design work is often time consuming or is expected to be churned out rapidly, making it difficult and ineffective for inhouse designers to be bogged down with one piece of work when the workaround makes more sense for the business.
If you're a business or brand owner that's still mulling over whether you should outsource design work or not, here are the top 3 most convincing reasons as to why you definitely should take the plunge.
1. It's highly cost effective
In business, numbers are always the deal breaker. You need to navigate your business with a financially-sound approach while not sacrificing key operations that it requires to turn over a profit.
Sure, hiring inhouse graphic designers is essential. It is important to have that talent set within the business, after all.
But hiring isn't a one-off process. The overall fully-loaded employee cost (or also known as FLEC cost) isn't as straightforward as a monthly stipend only. There are also benefits and taxes to be considered, as well as investment in the right tools and infrastructure.
Outsourcing graphic design work is easy and flexible; you can determine the length of engagement and pay based on your quantifiable needs, as opposed to a flat headcount cost throughout. Simplified budgeting gives you the space to plan projects ahead and manage your costs effectively, allowing you to be fully in control of your spend threshold without having to deal with hidden or additional costs.
2. Faster, smarter organisational workforce planning
Image: Rawpixel
Outsourcing can enhance the efficiency and productivity of your team. Aside from alleviating the stress of having to deal with a huge workload and allowing growth and new ideas, your in-house talent can pose as the brand subject matter expert who focuses on the big picture and broader strategy, while handing off execution to outsourced help.
This is especially value-adding for larger organisations or if your business is in an intense growth phase.
Whereas an in-house graphic designer often has to juggle many different responsibilities or be roped into several different projects at one time, an outsourced talent's only responsibility is the task at hand.
The ability to be laser focused on one set of tasks at a time means they'll be able to turn around in a much shorter time frame. Plus points if you are working with an experienced graphic designer as an outsourced help: their breadth of knowledge allows them to accurately gauge how long it takes for them to complete a project and what resource is required without having the need for hand-holding.
3. They bring fresh lenses and variable skillset
Image: Rawpixel
67% of SMEs were able to grow their business successfully because they had outsourced their graphic design needs externally.
Graphic design is a vast field; it is not limited to a traditional designer anymore. Creative talents specialise in different areas such as print design or web based design.
As a scaling business, or even if you are an established one, it is not always possible to have an army of graphic designers who are adept in every area on standby. Chances are, you probably could not afford it, either.
But that's okay, as this is where outsourcing makes sense – you engage the skills that you need.
Working with outsourced graphic designers also gives you the benefit of having someone close to the project working with fresh lenses. By hiring someone from outside the company, you get exposed to newer or different sets of perspectives, opinions, and styles.
It's always a good way to keep abreast of trends and even get an insight on what other businesses are doing. Plus, a different touch once in a while can go a long way in inspiring your own team and helps boost creativity.
How to choose the right outsourced graphic designer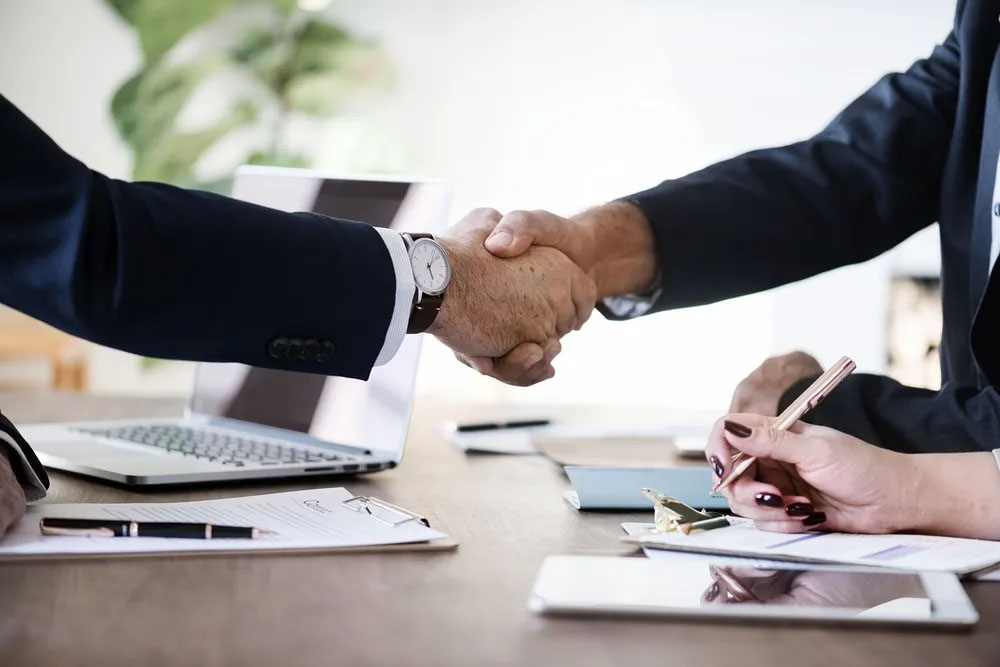 Image: Rawpixel
There are plenty of freelance forums and websites that allow you to review graphic designers globally. The process is straightforward for global sites such as UpWork, or you can even list the available freelance opportunities on job boards such as Hiredly.
But engaging a freelancer isn't the only option out there. In fact, there are limitations as well to outsourcing to a freelancer. You'd still find yourself working around a certain threshold of capacity, and a single resource isn't always a jack-of-all-trades that can cover all your graphic design needs, especially for specific ones like web and mobile UI or Motion Graphics.
That being said, outsourcing a graphic designer or graphic design team may seem to be a straightforward endeavour, but this means that you'll need to put in some work too. No matter how brilliant your choice of graphic designer is, planning is definitely of utmost importance and the first step to outsourcing work.
Here's a simple guideline on how you can do this:
Establish exactly why your business or brand needs graphic design.
Do you have a key idea or project that needs attention and execution? Is it for a product packaging revamp, an ad campaign or a social media content plan? It's important to lay down what's exactly needed and what you expect from this project as well.
Set aside time to put together the necessary information and materials.
The right designer will ask you a lot of questions and will request for collateral from you. This is where you'll need to provide them with information regarding your business (including your vision, goals, target audience, USPs, approved existing visuals, etc) so they can gain a better understanding of what their design needs to convey.
Meet or speak with different designers to find the best fit.
Deadlines and timeframes aside, be sure to be thorough in your selection process as this will easily decide whether outsourcing graphic design work would save or cost you more time. We have put together a separate article in which we described the process in detail here, so do have a look if time permits.
Determine how the work process would be like.
Once you've selected the right designer, it's time to sit down with them – or speak via Zoom – to establish how the work will be done and monitored. There are several productivity tools that can ease this process, such as Asana, ClickUp and more, but that depends entirely on you. For example, if both parties agree that a WhatsApp group would work best, then by all means, do proceed with that.
Be on the ball with updates and feedback.
As with all things in life, communication is crucial. We don't recommend that you micromanage outsourced help (despite how tempting that may be) though, as this can stifle the creative process and won't allow the graphic designer to give their 100% to the task at hand. Trust in your decision that you have picked the right designer to fit your business and brand needs, and check in with them when needed and provide feedback as soon as they present a new idea or iteration of work so they can get the perfect version to you in a timely manner.
Why you should hire Brandripe for all your graphic design needs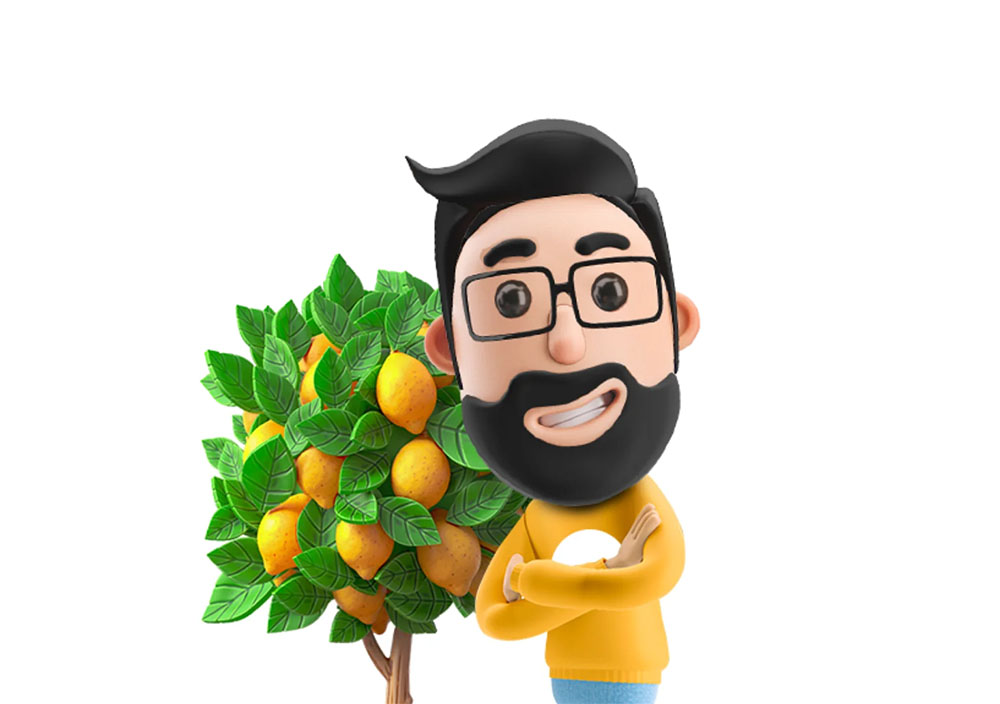 Before you go ahead and start researching on graphic designers out there, allow us a moment of your time to convince you as to why signing up with a partner like Brandripe is a sensible approach that gives you all the benefits of an outsourced graphic design solution without the limitations of a single resource (we do everything!).
We're a team of designers with expertise across multi-discipline areas of graphic design. From product packaging to social media shareables, Brandripe has been a trusted partner for prominent brands operating in the fast-paced e-commerce industry such as Lazada as well as other rising homegrown Malaysian brands.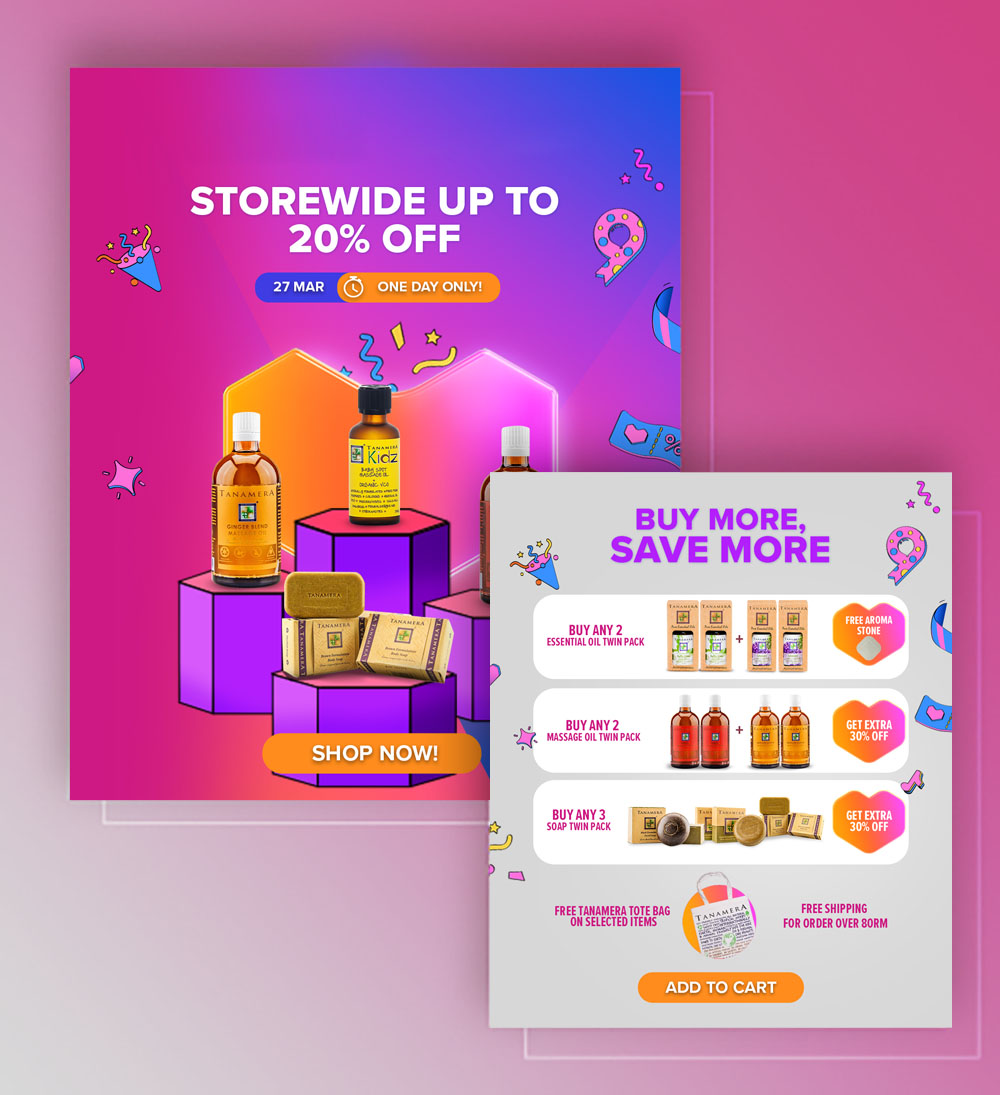 Image: Brandripe
What sets us apart is our guaranteed 24 to 48 hours turnaround time, which is key in ensuring a seamless experience for you and your brand.
Having worked with players from various industries also gives us the understanding of the need to be 100% agile and flexible; which is why we're offering unlimited requests and revisions because we know first-hand how important it is to be aligned to your and your target audience's changing needs.
If that sounds good to you at this point of time, let's talk! Find out more about details such as our pricing plans (with savings on subscriptions) as well as how you can get started with Brandripe.
Catch us for a 15-minute VIP Demo Call at a time that suits you, and our team will take you on a behind-the-scenes tour for you to get a better view at how we can be the best graphic design partner for your business.