So, you've finally come up with a brilliant business plan. It could be a problem-solving startup that will solve a plight or two, or the next international sensation.
Or, you could be someone who understands the power of visuals and the need to adapt better and faster to the current digital climate. Perhaps it's time for a brand identity revamp, or a timely campaign to get more eyeballs on your service, site or content.
Whatever it is, you're going to need some eye-catching graphic design to go with your vision. If you have neither the right expertise nor the time to execute this, it's time to outsource graphic design services, and here's a step-by-step guide to getting the right one in Malaysia.
1. Prepare your project outline

You may have plenty of ideas that are currently swimming in your head, but it's time to catch them. Take some time to pen down what really needs to be done and how well they need to be done.
Outsourcing graphic design projects may come with a lot of savings and flexibility, but don't let that get in your way of achieving quality designs that should not only meet your expectations, but also exceed them.
Preparation is the key to success
Be sure to plan things out thoroughly and purposefully, from the little things such as packaging and labelling to the most important elements such as logos and other collateral you may need down the line.
You can't have too many plans or too many designs.
This first step is crucial when it comes to outsourcing graphic design tasks, as it will help you and the designer(s) realign on what you want the end goal to be.
Once you've got a clear direction down pat, all you need is some great people with whom you can entrust your plans.
2. Understand your brand and its goal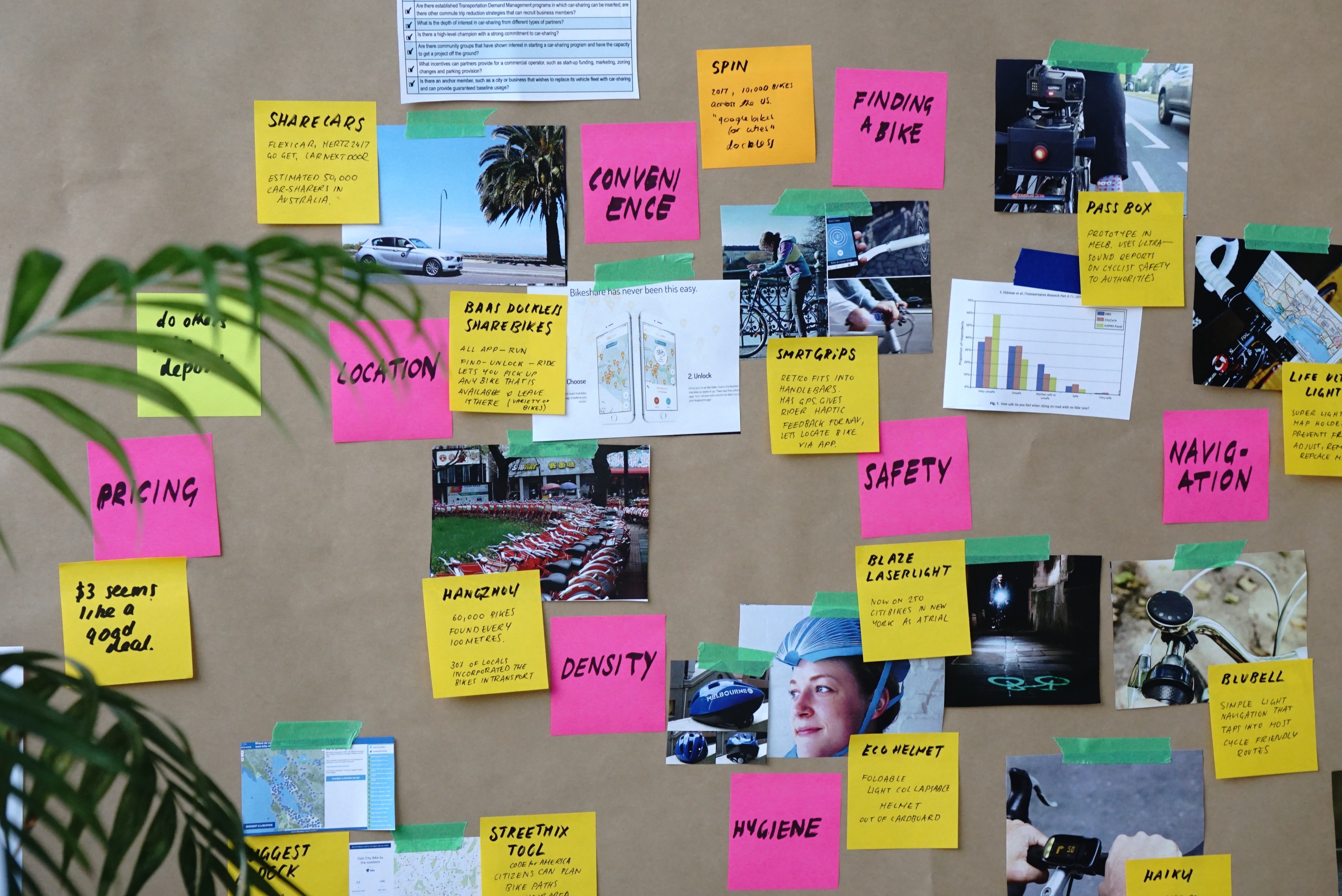 Your brand, along with its vision statement, sets it apart from the others in the market. How else would people know that your nasi lemak is out of this world if not for its visuals, which may or may not depict UFOs that resemble the beloved dish?
Think about what you want your audience to know about your brand, as well as what you want to achieve through it. Then, it's time to get a crack on what could be the most important part of a brand: the logo.
A good logo combines communication and identification
Now it's worth taking your time planning your logo because it's the one thing that's going to stick throughout the entirety of your business. Here are some key elements to think about:
What colour(s) best represents your company?

What kind of shape(s) would be suitable for your brand?
Here's a quick exercise: think of a brand that's predominantly yellow right now. Chances are, your answer would probably be Digi (or perhaps DHL or Shell).
That's how important colours are when it comes to brand representation and recollection, so be sure to choose wisely.
As for shapes, think about some of the most iconic logos in the world: the Nike swoosh, McDonald's golden arch, the Olympic rings and Windows. All these logos don't just look cool, they have meanings attached to them as well.
For example, the Nike swoosh represents the Greek Goddess of Victory's wing, and symbolises speed, power, movement and motivation. The Olympic rings, on the other hand, are more than just random colours; they represent the five continents of the world.
So, the next time you're thinking of creating a logo, be absolutely sure of what message you're trying to send, along with the right colours to express it.
3. Get inspired by research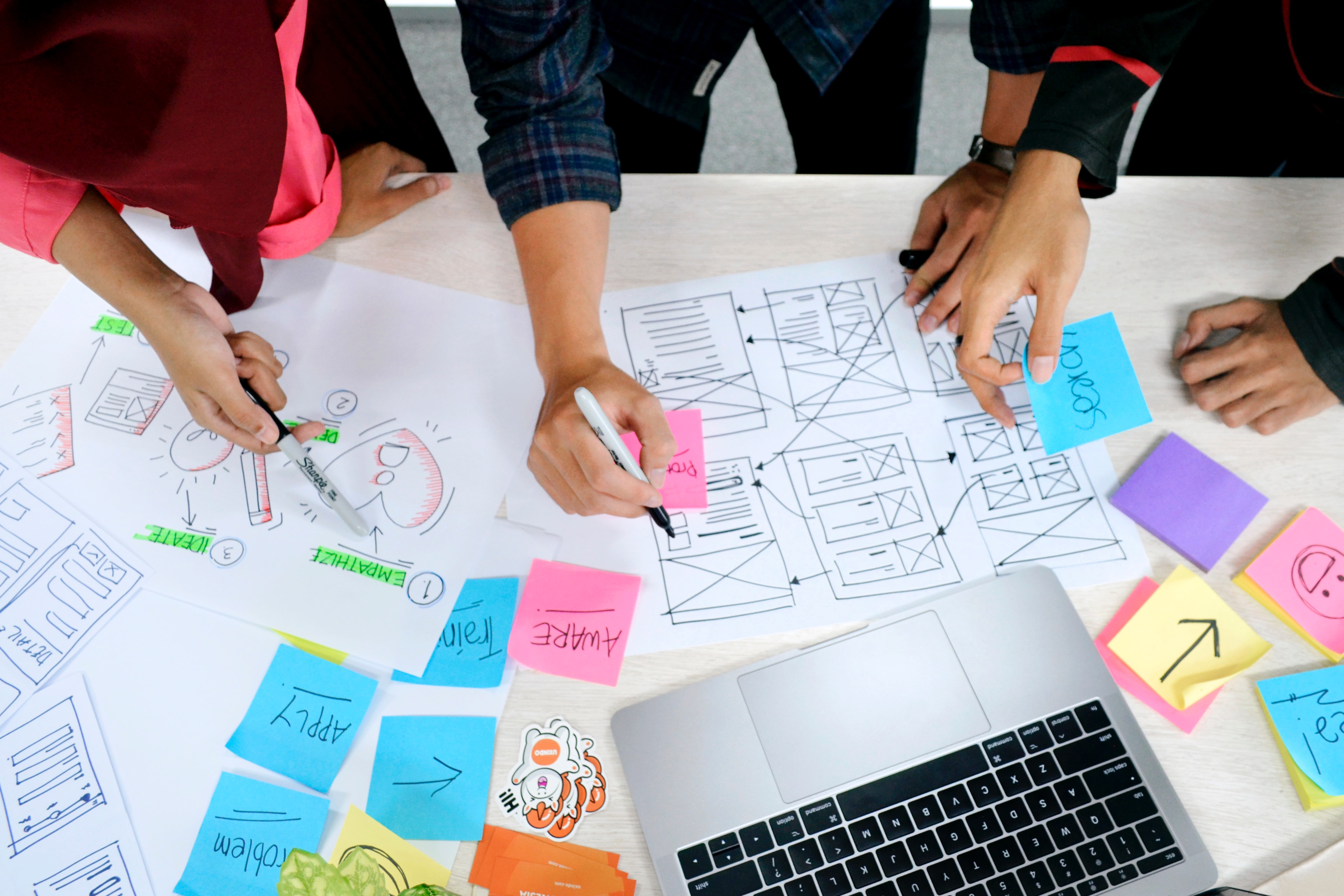 If you don't already have a concrete idea of what you want your creative visuals or brand to look like, there's no harm in doing research first.
There are no hard and fast rules when it comes to creating something of your own, but you would first need to get inspired, right?
Put your own spin on things
Take a look at other companies' logos, business cards, posters and websites. Narrow down your favourites and select samples of what you think might work for your business or idea.
Just make sure that you remain faithful to the colour and concept that you had in mind, and remember, the goal here is to create something meaningful for your customers and/or clients.
4. Set the budget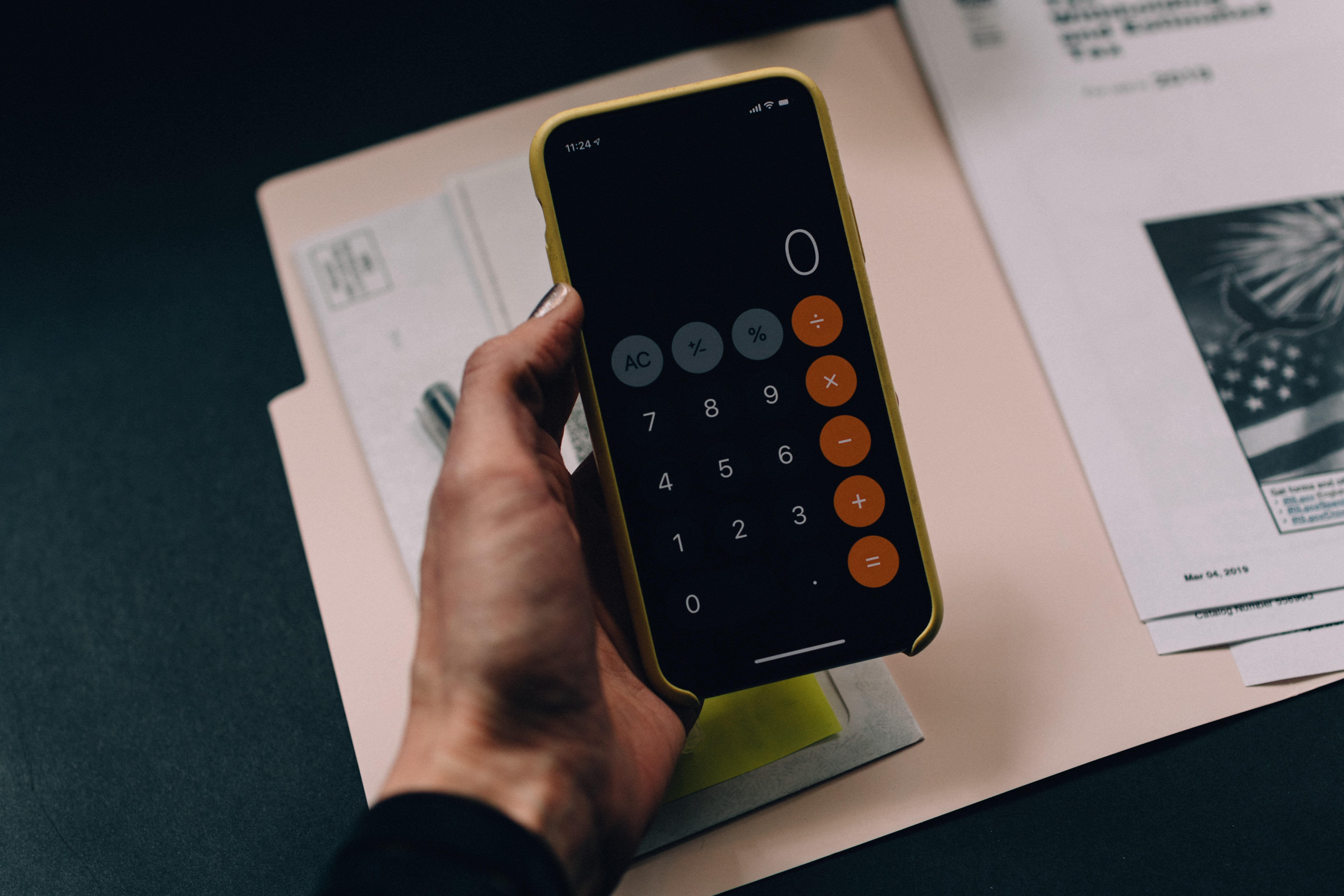 Now that the initial plans are out of the way, it's time to think about the cost needed to turn your vision into a reality.
You have big dreams for your business or campaign, of course, but it's important that you set realistic expectations when it comes to expenses. You wouldn't want to allocate a huge amount on this alone to the point where it might affect your business process, after all.
Again, there are no rules when it comes to budgeting, just be sure to stay flexible and most importantly, reasonable.
Don't break the bank
As business owners, you'd want the best for your brand. But this doesn't mean that you should skimp on funds to save costs or overspend in a bid to attain the best.
It pays to do a lot of research on market rates, as this will give you an idea of how much it would cost to outsource graphic design in Malaysia. On top of that, don't forget to read their reviews and request to view their portfolio if available.
Once you're doing scouting around, you will then be able to settle on a suitable hire that fits your budget.
5. Work with the right people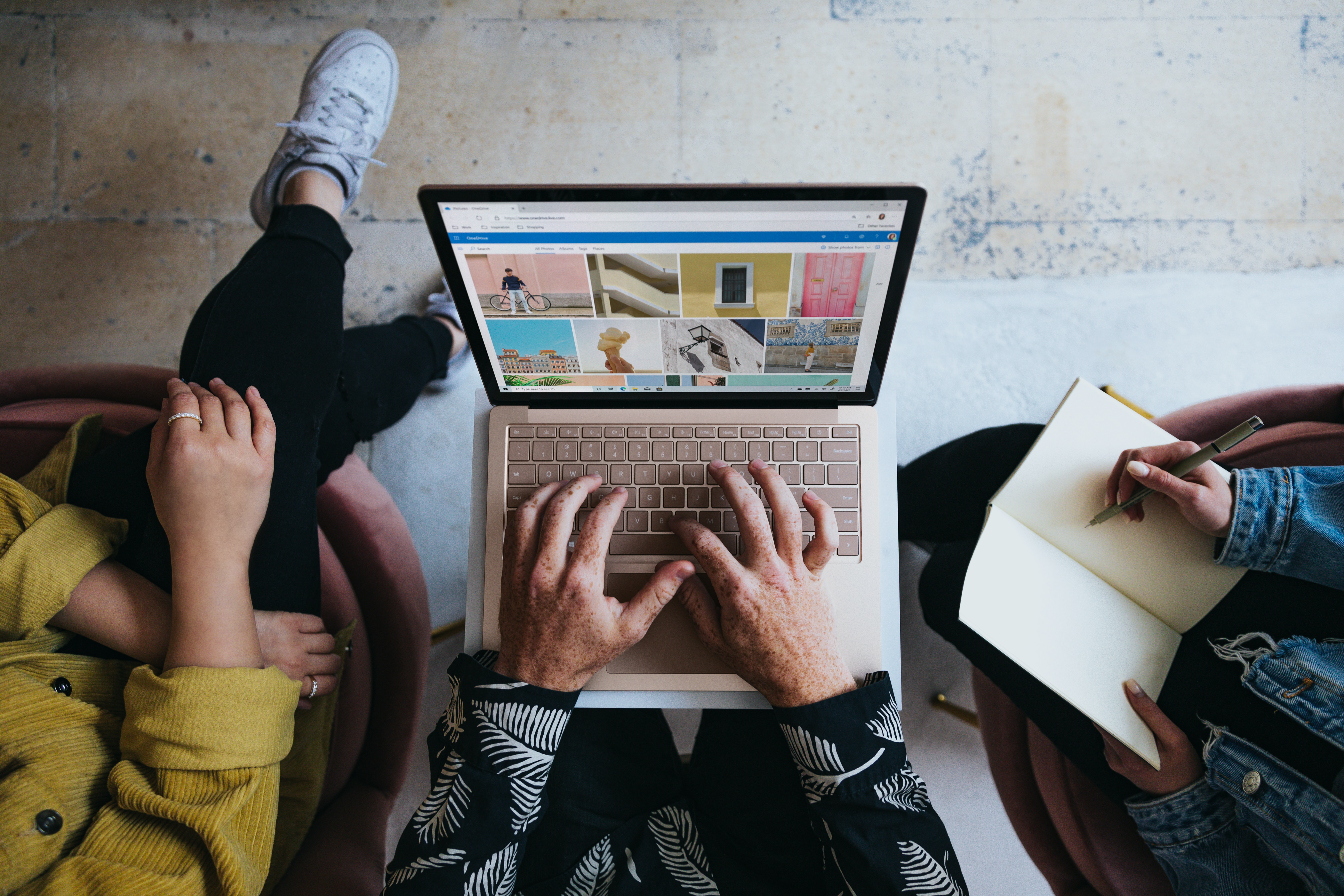 The last step to outsource graphic design is to find the right people who can create the designs that you need. These people need to strike a good balance between cost and quality.
That being said, what's more important than meeting your budget and delivering good results is that they know what you want to achieve.
You can consider these three options:
Freelancers:

The gig economy in Malaysia comprises

close to 4 million freelancers

. That means you'll have a wide selection of people to choose from, but bear in mind that finding the right freelancer for you would be time-consuming. Plus, there's no guarantee that they will deliver the results you want.

Design agency:

A design agency may seem like the best choice when it comes to choosing experts but it would definitely set you back budget-wise, especially if you're a small to medium enterprise (SME) or a start-up. Also, it can take days before a project is kicked off.

Hire in-house:

Hiring your own designer is ideal, but the onboarding process and commitment can cost both a lot of time and money. You'll have to take into account the cost of hiring them, training them and familiarising them with your company brand and culture before they're ready to take on a project.
Why you should choose Brandripe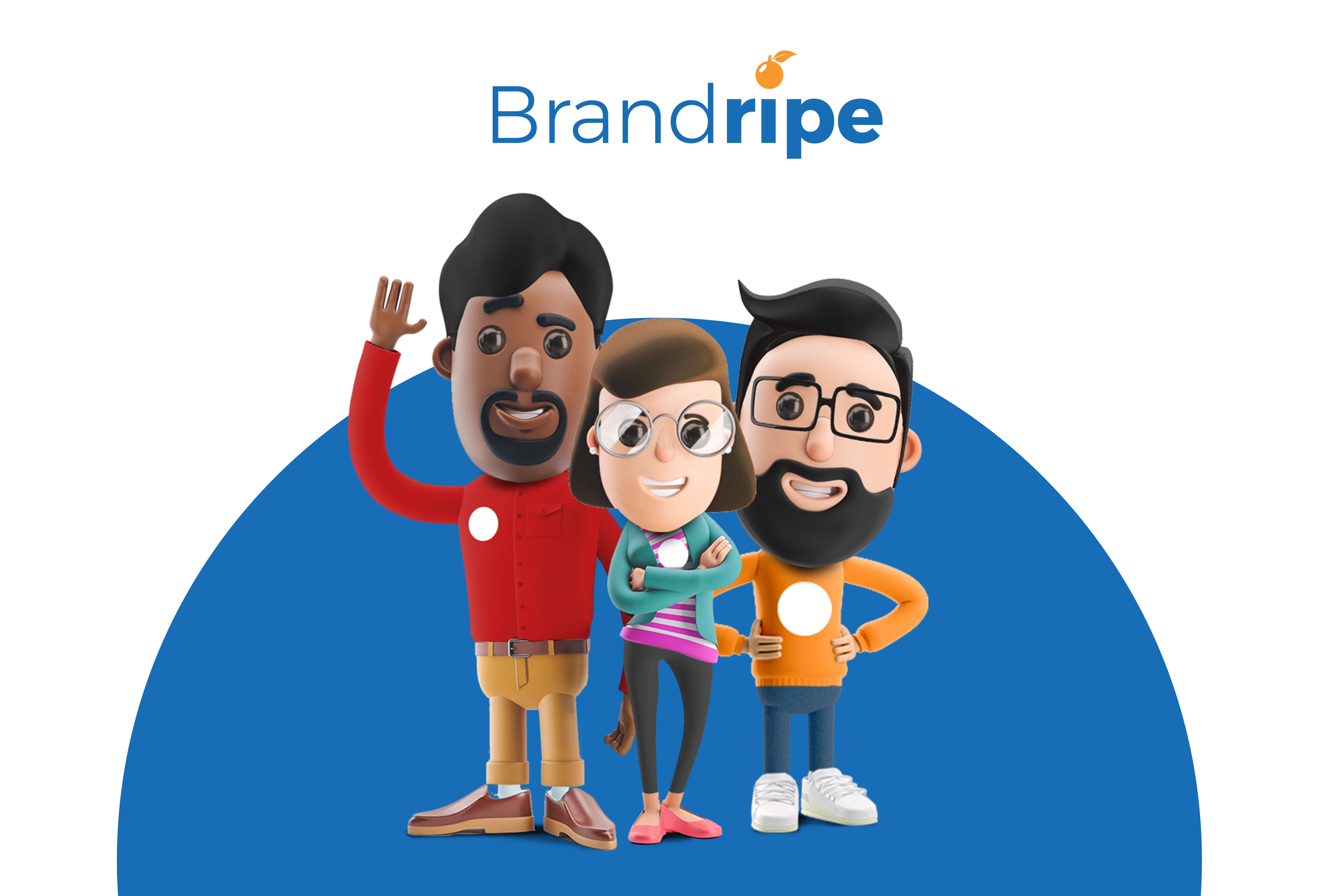 Whether you're an SME, part of a marketing team, start-up or agency, Brandripe offers a simple, scalable and stress-free way to outsource your graphic design.
When comparing Brandripe to freelancers, design agencies and hiring in-house talents, you'll get:
Unlimited requests

, which means that you will be able to make as many revisions and requests as you want.



A 14-day risk-free trial

, to test your project with a designer, evaluate their performance and give feedback.



Survey and select

from over 200 design options spanning different categories such as social media posts, infographics, brochures, posters, logos, merchandise and more -- all created by a team of graphic designers with different core competencies to ensure that all types of design needs are met.



Faster and reliable services

, as Brandripe's 24- to 48-hour turnaround time ensures that your design will be ready as soon as possible.



No hidden fees

, as only one flat rate is charged each month and you'll have access to a team of professional designers. There are also no overhead costs, no contracts and no commitments.



Flexibility

, meaning you can create as many designs as you want, pay as you go, or pause and cancel as you wish. Create as many designs as you would like. Pay as you go, pause or cancel as you wish.

Quality work for a reasonable price, with a monthly package that starts at RM1,695 and includes pre-vetted designers, a dedicated project manager, unlimited requests and revisions. You can expect our designers to begin working on your project in 4 hours or less.
Full ownership of the designs, so you'll have 100% rights to both the outcome and source files that were created just for you.
Just submit your request via Brandripe's easy-to-use portal today and get started with our 14-day risk-free trial and receive your first design within 24 hours.
Final designs will be approved and shared, unless you're not 100% satisfied -- in which case, we'll proceed to revise the designs accordingly until you're completely happy with it.
Need more information? Book a 15-minute VIP Demo Call here!