Image: Unsplash
Are you in the market for an eye-catching logo to match the distinguishability of superstars such as McDonald's, Starbucks, Apple and the like? Then, what you need is a fail-proof logo design brief so that you would have a clear direction of how you want your logo to turn out.
A comprehensive logo design brief is a helpful tool for when you want to get an accurate quote and shortlist designers who have the experience for the logo designs that you're going for.
Think of a logo design brief as a recipe book that you will be passing on to your designer to do the cooking. A recipe consists of ingredients, specific instructions and steps – and a designer's job is to execute the recipe seamlessly so you are completely satisfied with the end product.
Who should you hire to design your logo?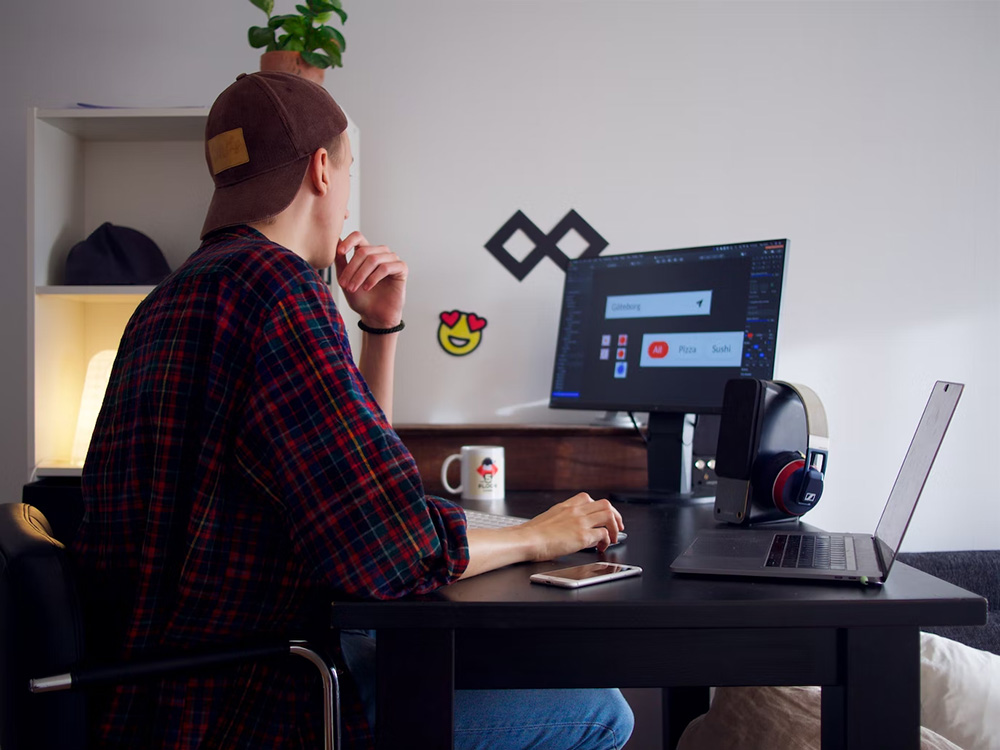 Discover all your options before deciding on who should design your logo. Image: Unsplash
Now, like any good guide, you need to know who your readers are. In this case, what kind of designer are you looking to use for your logo design needs? Let's explore your options:
Yourself, using a free logo maker
We'll be honest; don't consider this option if you value your business.
In-house designer
The pricing structure of an in-house designer will depend on the experience of the designer, country of origin, timeliness and design quality. However, how do you measure timeliness and design quality during the recruitment phase? To help you figure this out, you could pose an assignment to the designers applying to your company.

It's a valid option to consider if you have a high volume of design needs and time to spare to filter candidates. When creating a logo design brief for an in-house designer, you can save some time on the level of detail required because your in-house designer should have some level of information about your organisation to produce the design you'd like.

That being said, if you are just starting a new company and hiring a new designer, this can be a time-consuming task.


Design agency
The cost to hire a design agency can vary depending on the experience of the agency, their accolades and the agreed deliverables. Generally, the prices can range from a few thousand to ten thousand depending on the agency you employ. The main benefit of using an agency is to leverage a pool of creative minds who can help create a high-quality logo.
However, timeline-wise, it may take longer as agencies manage a high volume of deliverables monthly. The logo design brief for an agency would need to be far more comprehensive to allow a minimal margin of errors and set clear timelines. That being said, as revisions are chargeable, it's crucial to provide a detailed logo design brief to avoid bursting your budget.
On-demand designer subscription
From RM1,899-RM4,999 per month, hiring an on-demand designer subscription is a great option when you have a high volume of requests and when your business needs some flexibility.

If you decide to use an on-demand graphic design service like Brandripe, you don't really need to worry about making a comprehensive logo design brief because you can make unlimited revisions without any extra cost.
What should be included in your logo design brief?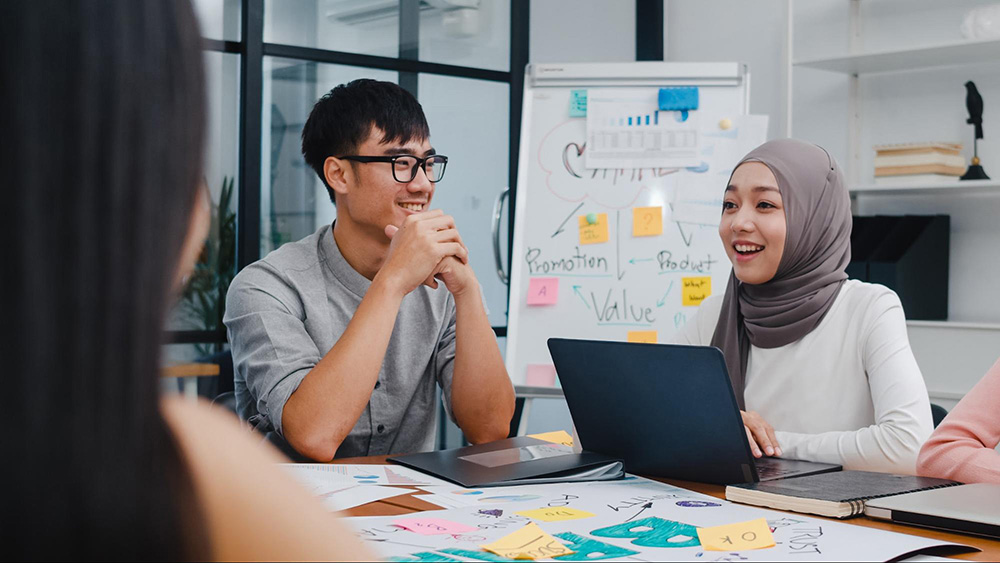 It's important to be as descriptive and as specific as possible in your logo design brief. Image: Freepik
Now that you have a clearer idea of how to cater your logo design brief to your intended designer, it's time to work on your logo design brief. Here are details you should definitely include:
Your business information
For your designer to design something so instrumental for your business, they should at least know what it is all about. Thus, it's important for your logo design brief to include basic information about your business such as your company name, industry, slogan, vision, mission and more. It should also include the following:


Your customer persona - Describe in detail your customer's demographic and psychographic profile so you can tap into your designer's experience with similar audience profiles to create the perfect logo for your company.
Your brand personality - Use specific and descriptive words to describe your brand personality.
Your product or services - Even for something as simple as a logo, it's important to align your product or service offerings with your designer so that they understand what they need to focus on when designing your logo.
Colour preferences
Other than informing the designer of the colours you want, it's equally important to tell your designer about the colours you don't want (especially colours that could be mistaken for your competitors). This can help you reduce the number of revisions in your logo design project and save you some time.
Look and feel
Now it's time to match words and expectations. In a logo design brief, you might use words such as minimal and modern with a little playfulness – but what you might consider minimal, modern and playful might be interpreted differently by another person.

So, when you are preparing your logo design brief, be sure to include some visuals to accompany the following design principles so that your designer knows they are in the right direction:

Minimal vs. Complex
Modern vs. Classic
Playful vs. Serious
Loud vs. Subtle
Timelines
Be sure to set check-in points, especially when you are dealing with an agency or in-house designers so that you know that the logo design is headed in the right direction. By setting timeline expectations clearly, your designer will know how to budget their time to meet your deadline without ending up with a last-minute rushed design.
If you are on a tight deadline, then an on-demand designer subscription might be the best choice for you – especially if it's one like Brandripe where there is a guaranteed 24-48 hour turnaround time. On top of receiving your high-quality logo in the nick of time, you will also get to enjoy an unlimited quota of design requests with a single price tag.
Budget
This is no time to be shy about your budget; be honest about the amount you are given to work with. This will allow the designers to give you specific details about the services they can offer. Plus, this also serves as a good reminder to stay within budget constraints.

This will be especially relevant and helpful in setting clear expectations if you choose to engage a freelancer or agency which charges for each revision. If you want a safer option, hiring in-house or an on-demand designer subscription will allow your business the flexibility to scale its design needs without extra cost.
Sample design brief
Let's take a look at the logo design brief for a fictional jewellery shop business called The Good Jewellery, which we've cooked up for your reference:
Company bio
The Good Jewellery is a home-grown jewellery brand seeking a logo redesign. Our logo was designed in 1990 and we are looking to refocus our logo design to provide a stronger focus on our sense of community in bringing people together through acts of kindness. We would like our logo to look brighter with a modern look.
Target audience
Our customers are expatriates with middle to upper-class incomes, between the ages of 30 to 65. In their free time, they enjoy being part of local charities and helping the needy. They wear brands that are known for doing their part in society and value brands that take care of the environment and communities. Most jewellery brands similar to ours focus on cursive typography while we would like our brand to have a modern typeface with a creative twist.
Colour preferences
We would like our logo to focus on neutral tones with fewer brown hues. We are open to incorporating pastel tones.
Look and feel
The logo should feel modern and should feature a modern typeface. We would like to apply this logo in our various marketing materials which include business cards, packaging and store signboards.
Timeline
The logo will need to be completed in one week.
Budget
Our company is allocating a budget of RM3,000 with the potential for ongoing projects.
The ultimate tip: Work with Brandripe!
Well, now that you have your logo design brief sorted, what's left is to decide on the designer you want to hand the task over to. If you want high-quality submissions in record time, then Brandripe is probably right for you.
Here are other reasons to consider Brandripe for your design needs:
You get unlimited requests and revisions with a single price tag. This means you get to manage timelines and budgets seamlessly.
You get access to experienced creatives and end up with high-quality designs.
With as low as RM1,899 you can get more than a logo, and you can request a variety of design needs at no extra cost.
You get the flexibility to pause, resume or cancel at any time. We don't put you in air-tight contracts or charge exit clause fees.
You can leverage Brandripe's extensive experience working with over 100 SMEs, startups, marketing teams and more.
There are so many more reasons why Brandripe would be a wise business decision and you can find out more when you schedule a 15-minute VIP Demo Call with us today! You can also drop us a line on our website where our live chat team is available to answer any questions you may have.