Designing for the Metaverse. Image: iStock
The world as we know it is rapidly changing – both offline and online. As the lines between the physical and virtual reality begin to collide, eventually we all have to get ready for the Metaverse blending into our daily lives.
It may seem scary and even far away to some extent, but if there is one thing that is certain is that it is coming much faster than we anticipated.
What is the Metaverse?
We've talked about this at great lengths in our previous blog post, so feel free to read all about it there. But to put it simply, the Metaverse is a virtual space people can spend time in.
You would be familiar with plenty of sci-fi movies and books we've had over the years – with one famous and recent example being the blockbuster hit, "Ready Player One".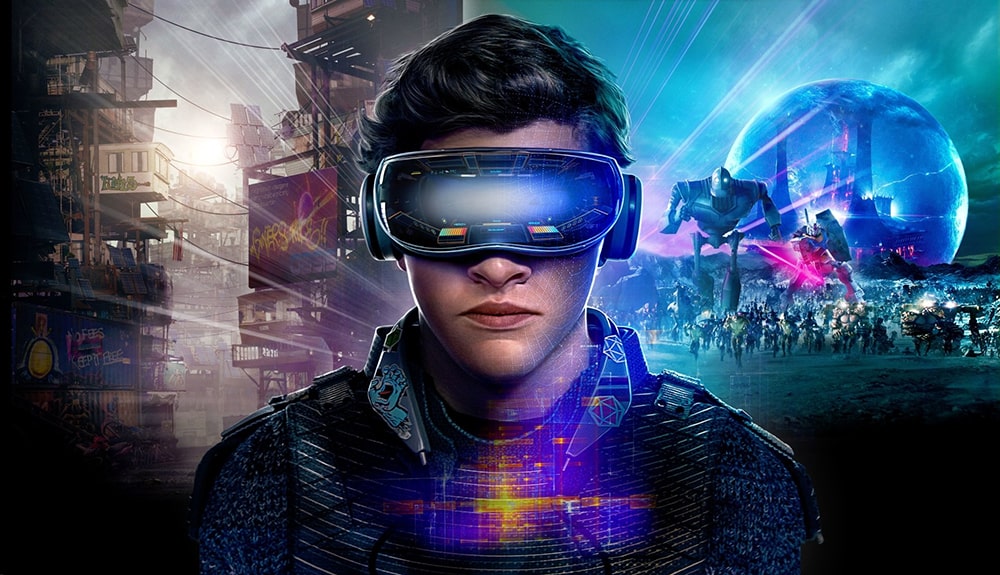 The poster for "Ready Player One", a recent movie that touches on the concept of Metaverse. Image: Wallpaper Abyss
With growing advancements and accessibility in technology, the Metaverse has become within reach for just about anybody these days. This results in the digital economisation of the Metaverse, which includes but is not limited to avatars and communities, and more importantly, opportunities in the changing landscape for graphic designers.
What does this steady-but-surely move into the Metaverse mean for graphic designers and the industry as a whole? Plus, what do designers think about it?
We've compiled information and insight on that in this article, so let's dive in!
Is the metaverse a new world for graphics design?
The whole ecosystem of the Metaverse is shaped by graphics design. There is, of course, a lot of discourse over the topic, but we have compiled the top three most interesting views from graphics design entrepreneurs on the role and opportunities graphics design play in the Metaverse.
Anchoring fonts, words and text pieces in a fluid space

As said to Theresa Christine Johnson for Dieline, senior creative type creator Phil Garnham ponders on how words and texts are going to be designed to fit the highly malleable environment of the Metaverse.

He quoted in the article, "The way we interact with words is going to change in that space. Will we get to the point where we will be immersed in the text, like literally walking around it or interacting with it? Is it going to flow around us? Will it move or animate? Will it track like our eyes when we read, and will it even disintegrate or know what we've read?"

This is a very interesting point, having seen the creation of variable fonts which can shift based on interaction. Undoubtedly, this will be a natural part of designing for the Metaverse's fluid space.



An example of variable fonts that move and shift. Image: Monotype

Design with immersive interactions in mind

Industry veteran Nick Babich wrote in an article for Entrepreneur.com that the Metaverse is a new frontier in how civilisation explores new ways of interaction.

With that in mind, he noted that all interactions will be shaped by the visual appearance of the digital space (such as 3D objects and motion graphics) and its interaction patterns.

He suggests that designers reuse common interaction mechanisms from the popular games people play to mimic a comfortable and easy way for people to then interact in the Metaverse.




Designers should look into mimicking mechanisms from popular games. Image: ITP.net

Ethical design for an extension of society

CEO and founder of MetaNept Jonathan Cohen fully believes that artists and graphic designers are the key players that should be responsible for designing the metaverse.

His view is that Metaverses are "extensions of human society and should not be taken lightly". There is potential in the Metaverse to cater to alternative narratives, cultures and art that have been omitted from the mainstream, which again, would provide plenty of possibilities for various communities around the world.

People must be able to communicate, connect, work, learn, and be entertained. To achieve that, ethical design, which concerns moral behaviour and responsible choices in the practice of design – is essentially the guiding principle that can make all of this possible.


An illustration of the ideas behind Ethical Design. Image: Muzli
What's next?
While the Metaverse may still be in its early stages, it opens a world of opportunity for businesses and graphic designers alike. Keep a close ear on the ground, understand how it works, and pick up on the volatility trends and overall development before jumping into the world of the Metaverse.
From where we're standing, more and more are joining the fray – with many major companies already investing in creating infrastructures for the Metaverse. Could that possibly be your next move as a brand or business owner?
Take your first step into the Metaverse with Brandripe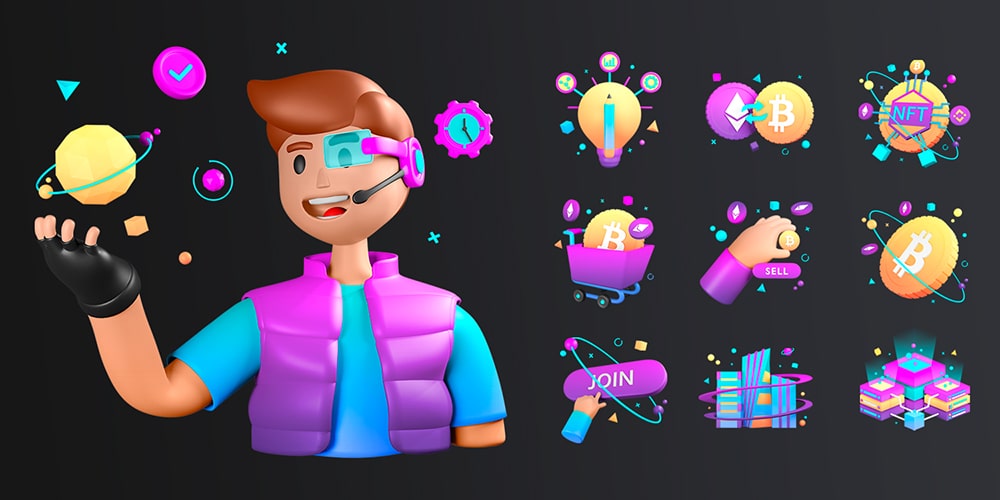 Let Brandripe be your partner in designing for the Metaverse. Image: ByPeople
For a business, it means that there is an opportunity here for you to venture into a new plane and expand your brand footprint. The immersive experience element of the Metaverse makes it a great way for you to design a world centred around your product or service – and how it can impact one's daily experience.
Here is where partnering with Brandripe can be your best bet in your first foray into the Metaverse.
We are a trusted creative design partner to some of the most prominent brands in Southeast Asia such as Zalora, Allianz and Royal Canin – just to name a few. You can expect not just quality work, but more crucially, trustworthy work especially as you venture into a new world.
As we have mentioned before, even before the Metaverse hype, it has been our core belief to honour ethical design and be the driving force to help make the world (or even another world, the Metaverse world) a better place with our skills.
Brandripe offers a full-suite creative design service, from product packaging to social media and of course, digital designs for the Metaverse. However, while you're at it, check out our NFT collection to get an idea of where you can potentially take your first step into the Metaverse.
Alternatively, you can read all about NFTs and how you can design one if you would prefer to start there.
The possibilities are truly endless if and when you partner with us. Find out more by scheduling a 15-minute VIP Demo Call here to speak to our team today!