There's nothing quite like being hit by a tsunami of blockchain news to hold the world still. For example, the sale of NFTs The Merge that raked in a cool US$91.8 million and the unforgettable auction of Beeple's US$63.8 million Everydays - The First 5000 Days.
In case you missed the news or are generally out of the social media scene, NFTs (or non-fungible tokens) are the 'in' thing in the world of blockchain. Its potential to make digital artists extremely wealthy has certainly piqued the interest of many hopeful and blossoming talents.
Don't worry, you can get up to speed on NFTs and how Brandripe can help you create your very own tokens here. We highly suggest you give that article a go before proceeding.
So, if you've read it, or if you already have an idea of what NFTs are, let's take a closer look at the top 10 Malaysian NFT artists to watch – and draw inspiration from.
1. Katun
Having raked in RM1.6 million from the sale of two of his NFT collections, Malaysian graffiti artist Abdul Hafiz Abdul Rahman made his debut with two pieces namely; 'Apes Stand Strong' and 'Mystical Fruits'.
Here's what the former looks like: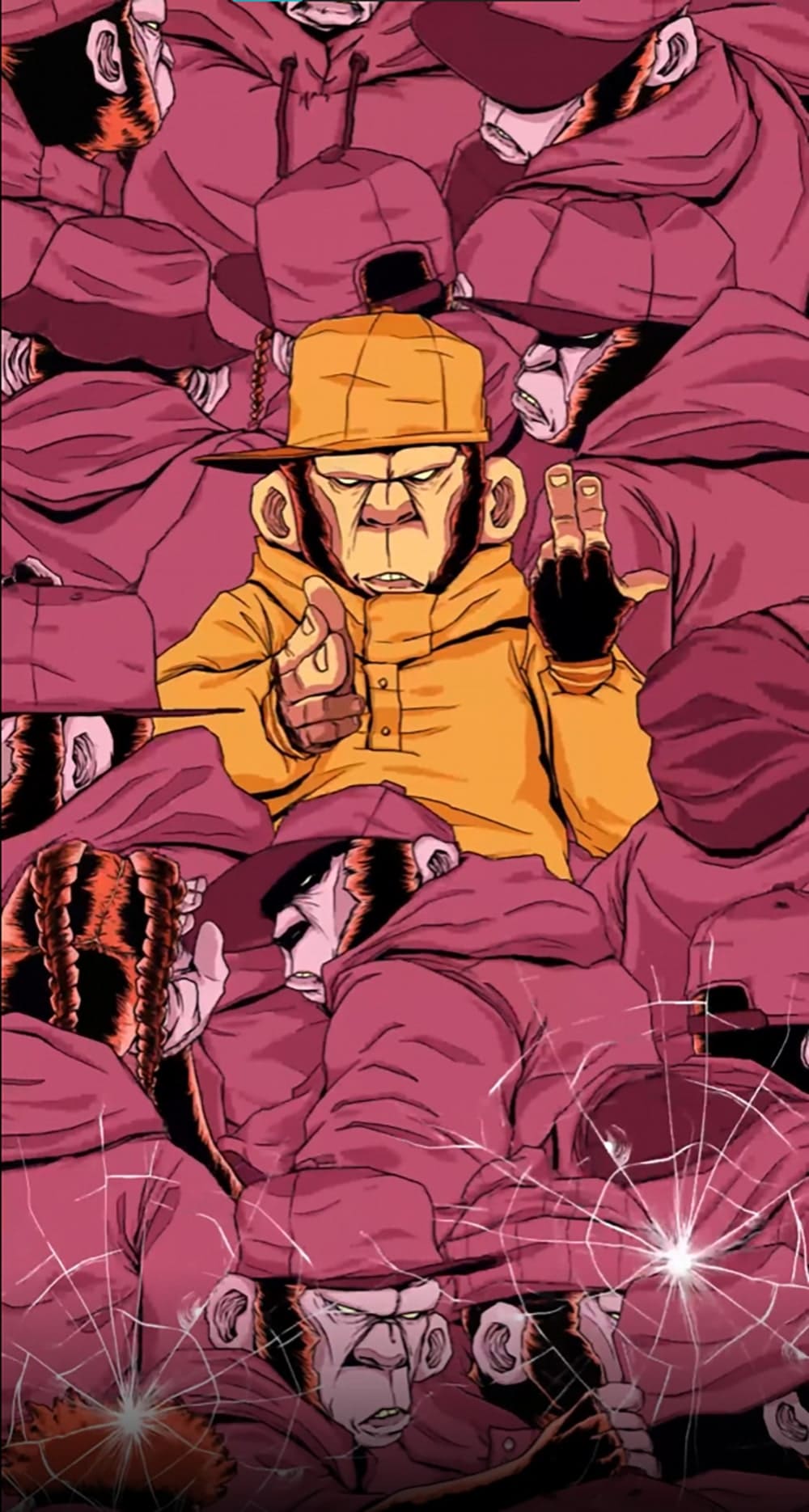 Image: OpenSea
His style is reminiscent of a more early Millenium anti-culture art mixed with twists that may get you thinking of the Japanese cult favourite and clothing line 'Bathing Ape'. This trailblazer's artwork is no stranger to global recognition, as his work was displayed on American R&B artist's Chris Brown's single cover, 'Undecided'.
You can follow Katun on his Instagram.
2. Yee I-Van
I-Van is a pixel artist and animator who runs a creative studio based in Petaling Jaya called 'The Alchymyst's Lab'.
Aside from pixel artwork, which is quite a stand-out style that takes you back to the age where digital graphics were blocky and pixelated, what's also unique about I-Van's work is the message.
'Cari Makan' beautifully captures not just the wealth of Malaysian food heritage, but also speaks of the diverse culture we are all part of – that we are all brought together by a myriad of delicious local food!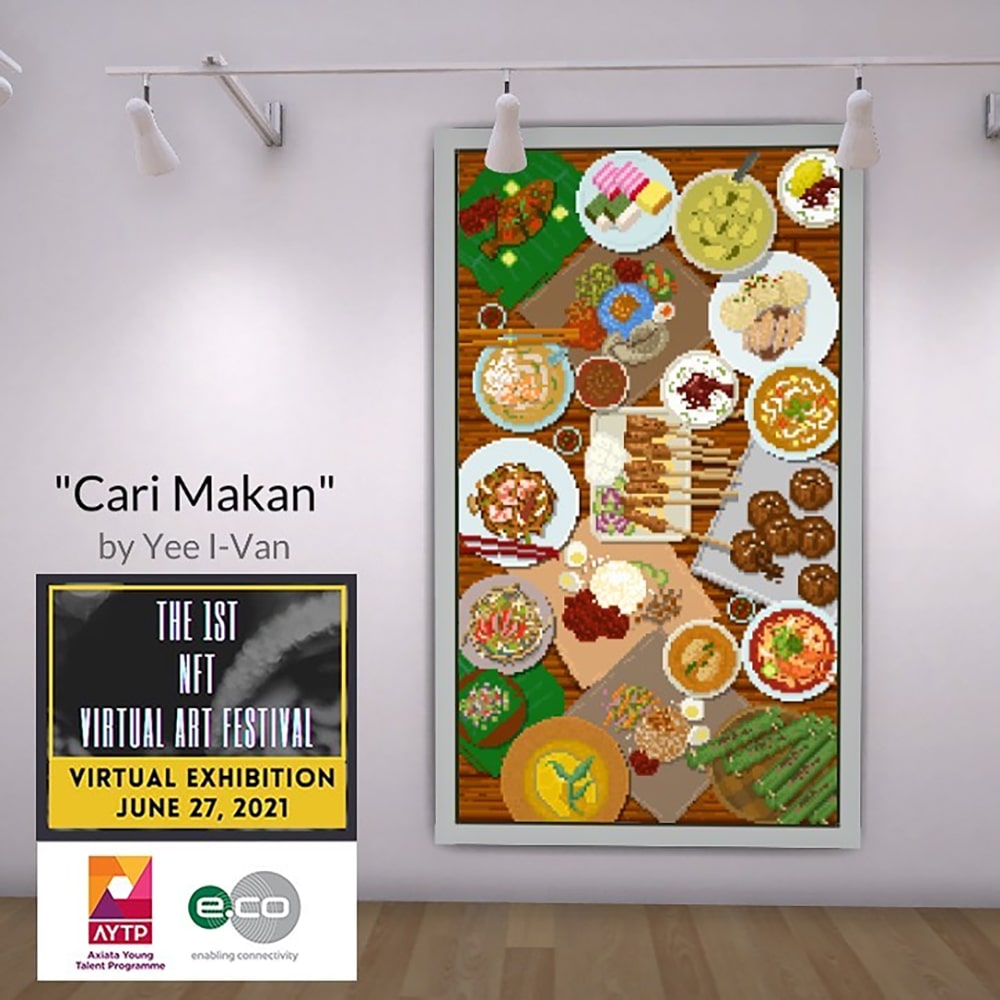 Image: Instagram
As Malaysians, that piece of art is clearly not hard to appreciate!
You can check out I-Van's profile on Eksentrika's registry to find out more.
3. Red Hong Yi
A Sabahan native whose impressive portfolio namedrops the likes of international movie star Jackie Chan, Red debuted in the NFT scene in 2021 with Doge to the Moon which went under the hammer for an impressive RM320,000.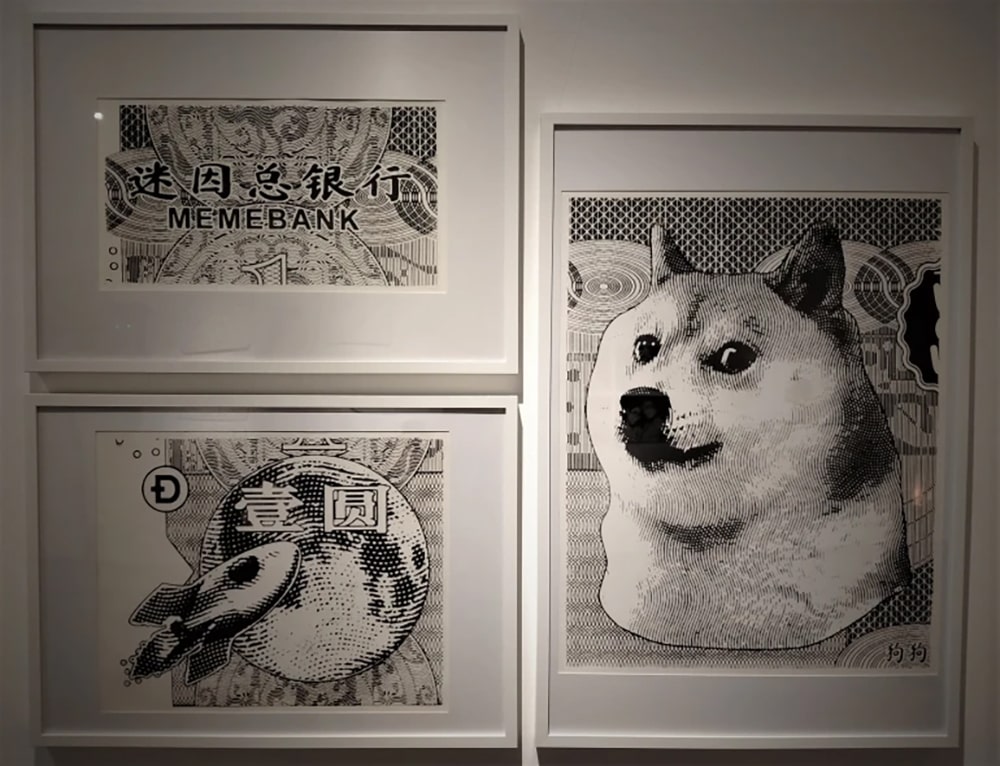 Image: Al-Jazeera
Naturally, the sheer cheekiness of the NFT became quite the phenomenon as it poked fun at Tesla CEO Elon Musk's space flight mission. Not to mention how Red cleverly used the Internet's favourite meme as the centerpiece of her art – what's not to love?
To view other work by Red, visit her digital portfolio site.
4. Fizah Rahim
Fizah Rahim is a name to watch, being one of the 300 featured digital artists at the inaugural Crypto Art Week Asia (CAWA).
Her style leans towards hypnotizing iridescent abstract art as well as calm dreamscapes; lots of pastel and emphasis on the concept of 'softness'.
The director and co-founder of 3D creative agency Machineast serves industry titans like Nike, IBM, and Sephora to name a few, so Fizah is definitely a known and respected creative artist in her own right.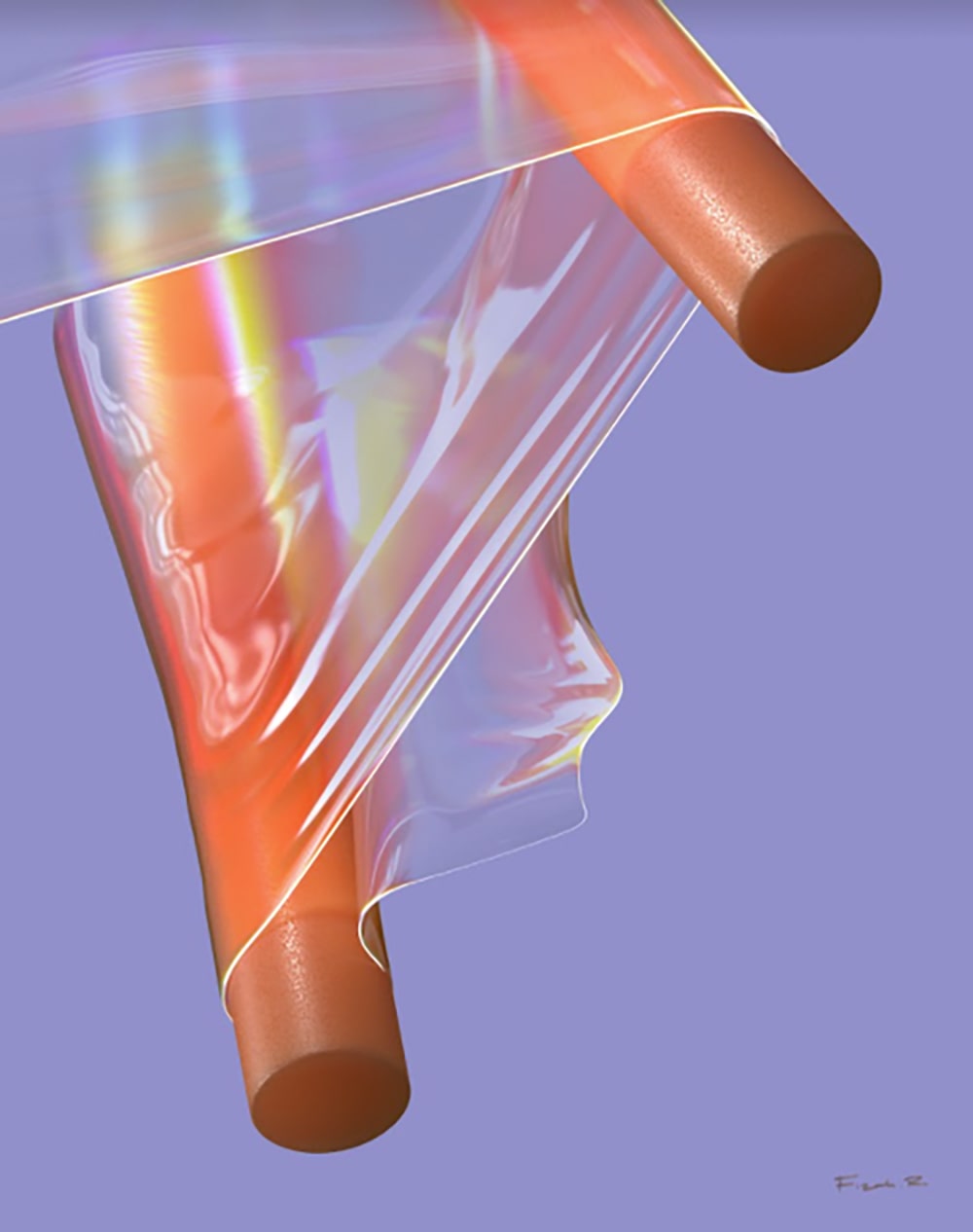 Image: Fizah Rahim
Click here to view the three artworks that she had submitted for CAWA, all of which are completely mesmerizing!
View more of her dreamy art on her site.
5. Ronald Ong
This young Penangite has gained much traction on social media for his creative and ingenious blend of photography skills and eye for Photoshop.
His dream-like digital artwork is a perfect blend of whimsical and punny, with a play on animals or humans merged with everyday objects or a literal visual depiction of a concept.
His pieces often transport viewers to a whole other dimension – much like a mix of 'Alice in Wonderland' and 'Avatar' in one go.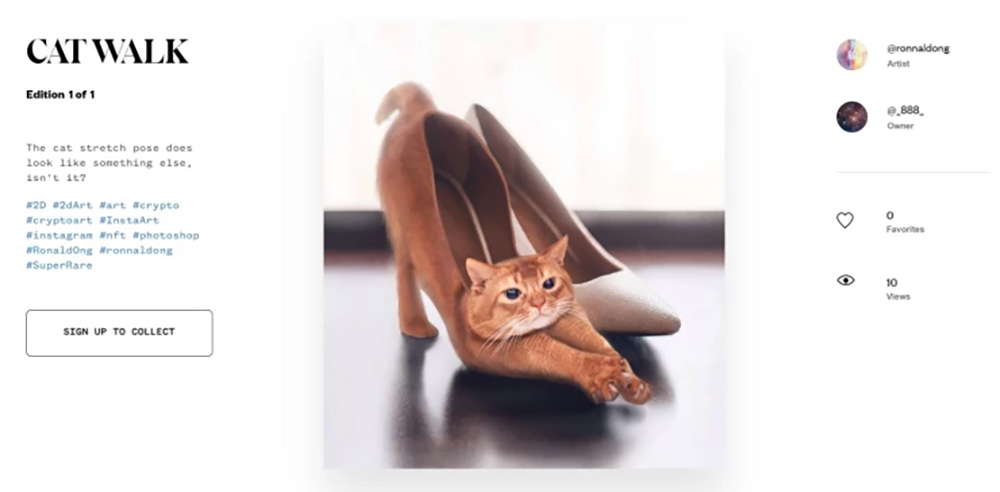 Image: World Of Buzz
Being a medical student, Ronald has no formal training in creative design and had impressively learned everything from scratch for years to finetune his creative design skills.
Get inspired by checking out his work on SuperRare.
6. Alvin Koay
2021 saw Malaysia re-entering the pandemic lockdown in the midst of an exhausting political turmoil. Much like his countrymen, Alvin found himself frustrated at how the situation unfolded as the world continued its seemingly endless battle against COVID-19.
Being an expert in contemporary art, he instead took that frustration and translated it into unique NFT art that offer a distinguished style and unique storytelling experience. One simply cannot afford to miss Alvin's 'The Hypocrites', now with a slew of extended characters that is sure to tickle your funny bone.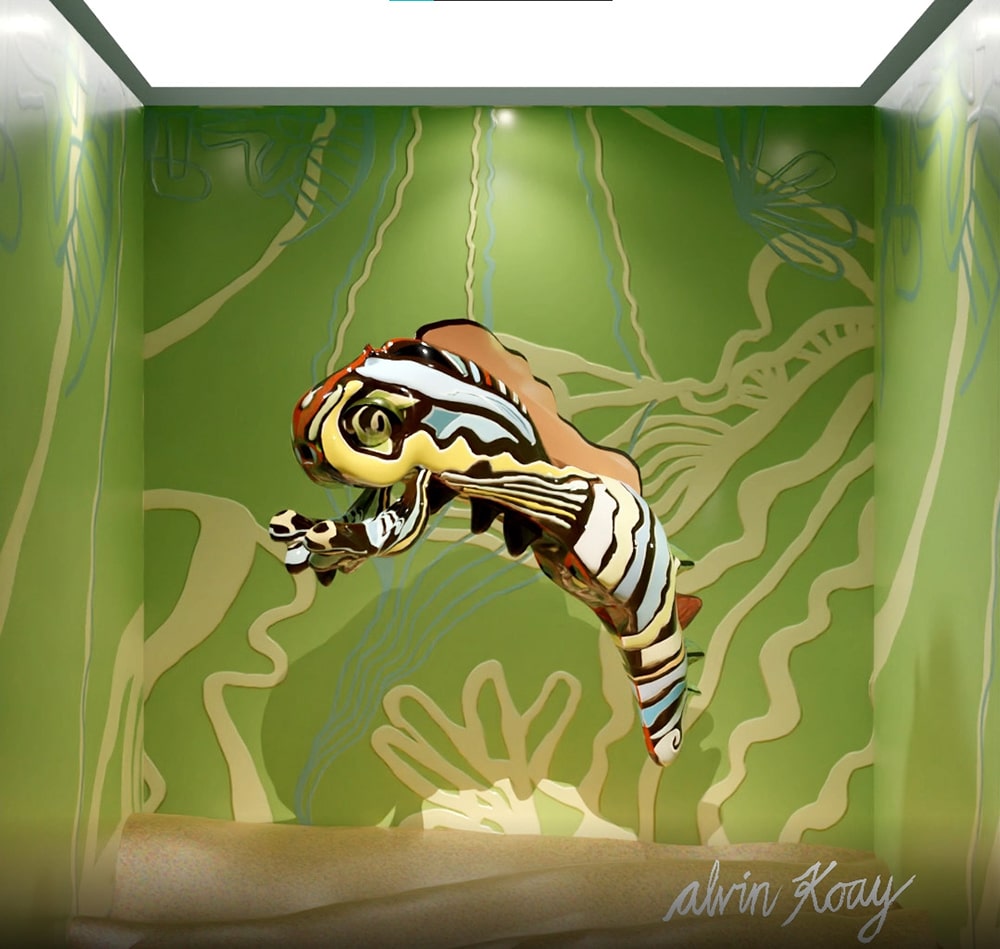 Image: OpenSea
View Alvin's work and check out his OpenSea profile.
7. Munira Hamzah
After being encouraged by Mike Shinoda of Linkin Park, Munira – otherwise known as Mumu the stan – started an NFT account to sell her artworks. This is where Linkin Park singer-songwriter Shinoda even purchased a piece that went for a staggering RM7,400.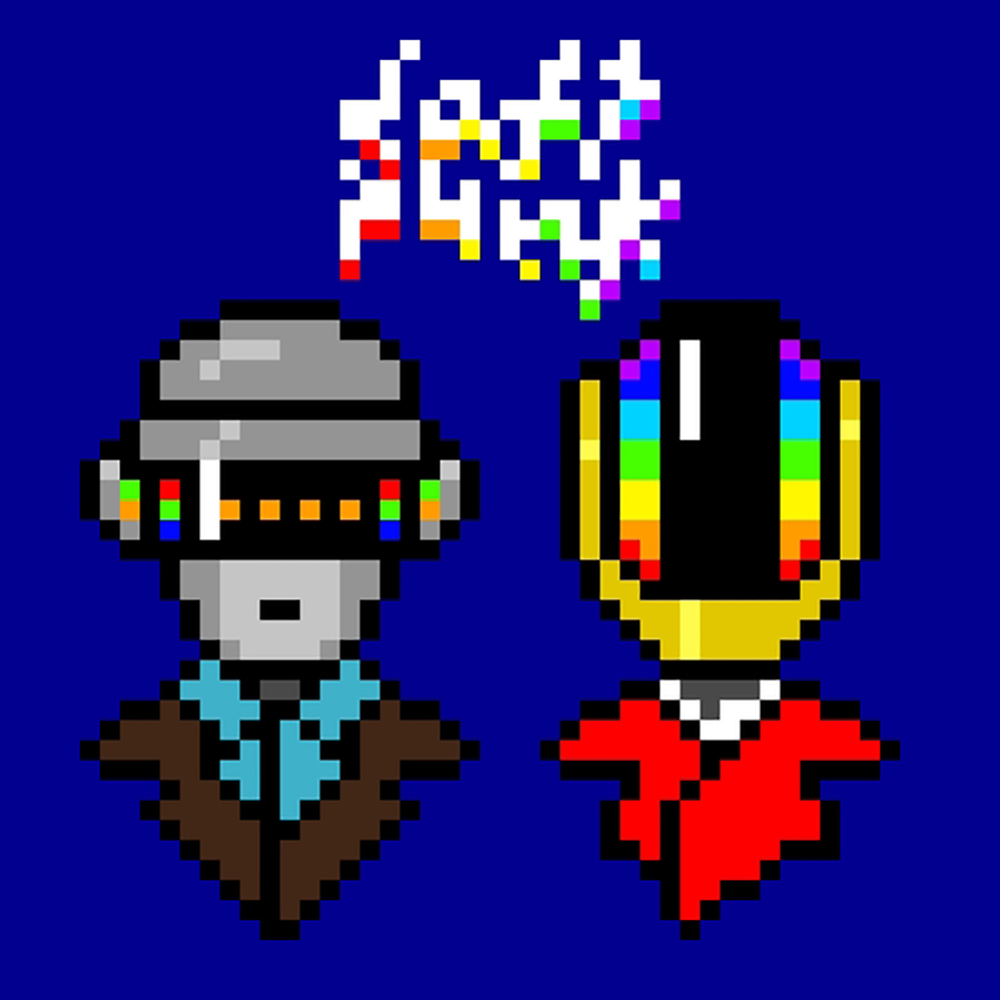 Image: Instagram
A former creative lead, Munira decided to go into the NFT journey full time and has focused on creating artwork from the pill foils of her antidepressant prescription medication to raise awareness on mental health.
Check out Munira's work and follow her on social media by clicking here.
8. Visithra Manikam
Not new to the local art scene, Visithra faced many challenges in her artistic journey. As an Indian, she struggled with getting her art the recognition and face time that they deserve – what with discriminatory and selective preferences often leaving her as a 'token Indian' at art shows and exhibitions.
All that changed when she ventured into NFTs and saw her work being snapped up by the biggest global stars such as Snoop Dogg on the NFT OpenSea platform!
Her style is much different and explorative: rich colours meet bold statements and social commentary.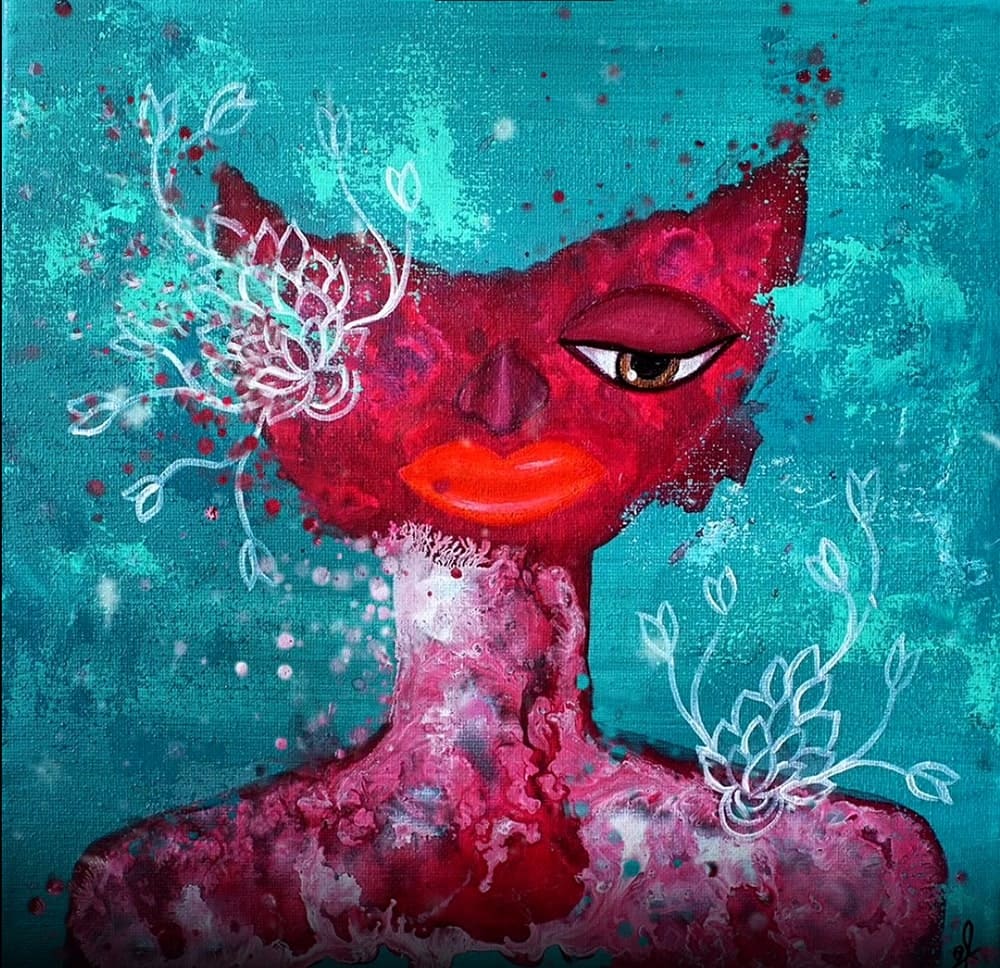 Image: OpenSea
Check out Visithra's worldwide sensation art pieces on OpenSea.
9. Sue Anna Joe
Sue Anna Joe is a digital artist, mother of two and one of the 12 local artists that will display their NFT masterpieces to create awareness and raise funds for the Tunku Azizah Fertility Foundation (TAFF) through the Arts for ART (Assisted Reproductive Technology) campaign.
If that isn't impressive enough, Sue made headlines when her iconic acrylic abstract 'Rusuk Emas' art piece was sold for a whopping RM52,000 in December 2021.
This was not even a month after it was originally listed on the Pentas marketplace on 30 November for a much lower range of RM300!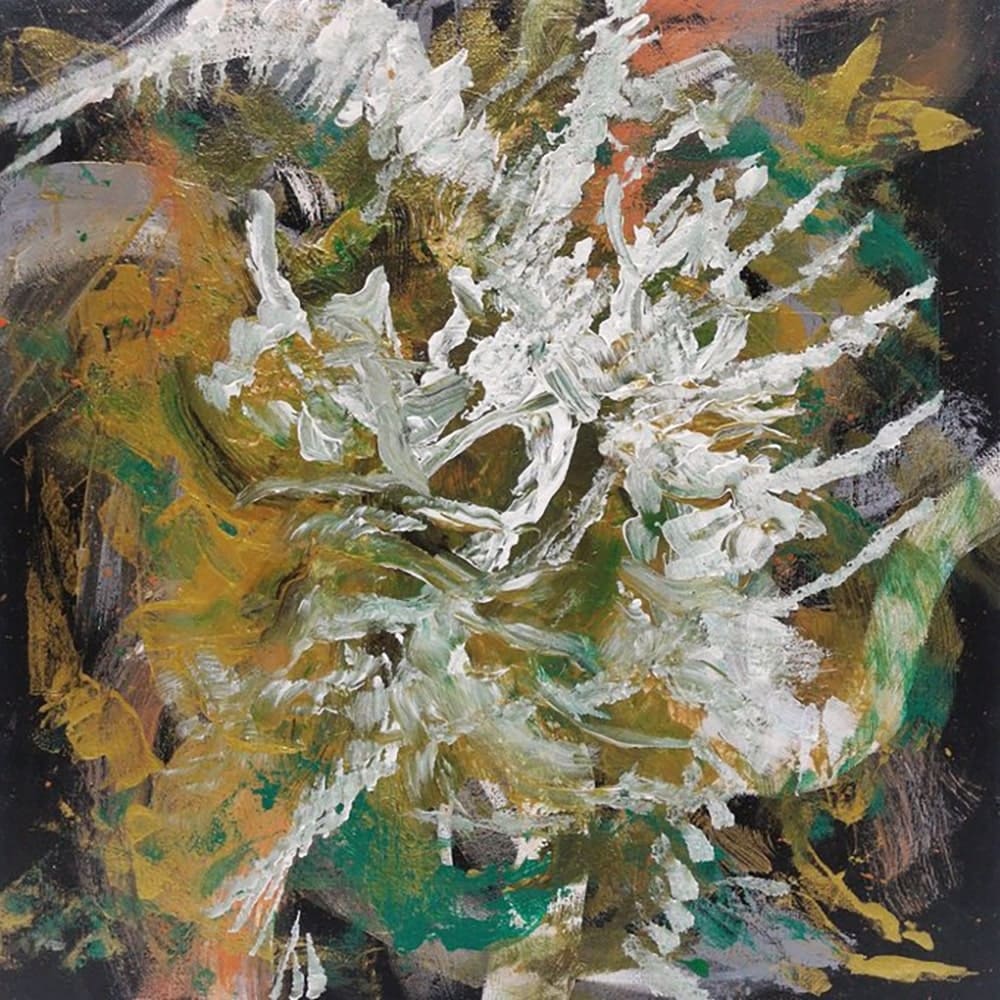 Image: Sue Anna Joe
The sky's the limit for Sue; check out the rest of her collections on Pentas.
10. Elain Wong
Here's another talented Malaysian from Penang. Elain Wong is an artist, art teacher and entrepreneur who specializes in Zentagle – the American art of making structured patterns using dots, lines and circles that promotes concentration and creativity.
Take a look at her artwork below, entitled 'Tangle Penang':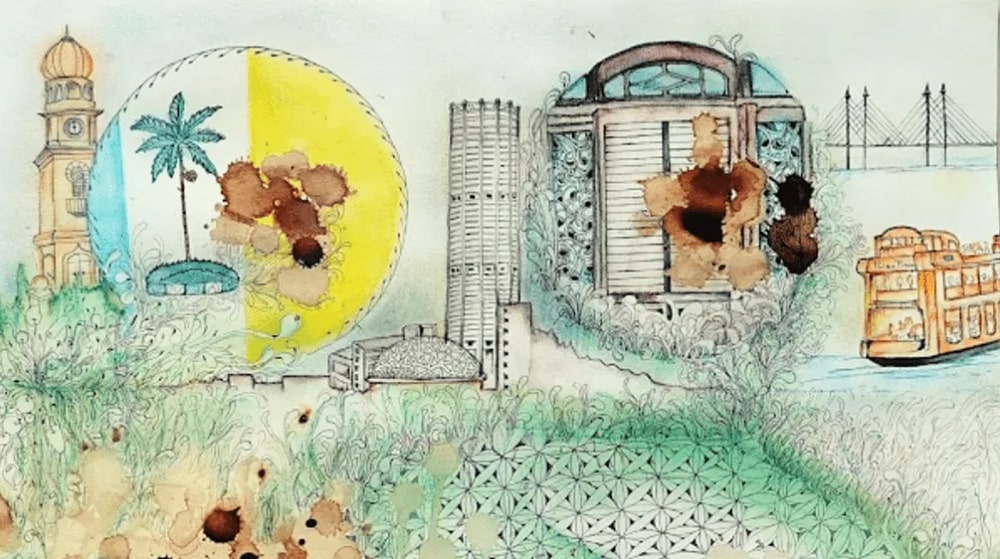 Image: Eksentrika
Her approach to art is much different than a form of expression or release of imagination, it serves as a therapeutic and meditative process.
Getting into producing NFTs was a more cautious step for Elain, and she was encouraged and supported by the organizers of the first local NFT virtual art festival to understand how it works before taking the jump to mint her art pieces.
You can check out Elain's work here or visit her Smile Living Studio to understand more about her approach to art.
Become a budding NFT artist with Brandripe
Did these Malaysian NFT artists get your creative juices flowing? Talk to the team at Brandripe by scheduling a 15-minute VIP Demo Call to find out how we can help you pursue your artistic journey in the world of NFT!
Otherwise, feel free to drop us a line at hi@brandripe.com or chat with us on the main site.
Who knows, you could be the next Malaysian to rake in millions!