It might be a little biased for an on-demand graphic design platform to pitch the importance of motion graphics but that doesn't mean it isn't a fact. Supporting this fact is Twitter (now known as X), which reports that Tweets with a GIF have 55% more engagement in comparison to not having them.
Insivia further proves the importance of motion graphics with its report which states that viewers retain 95% of a message when they watch it in a video compared to 10% when reading it in a text. The statistics prove that motion graphics are an essential part of marketing today to capture and retain attention for a successful campaign.
In this article, we will go into the details of defining, designing and determining the best motion graphics for your campaigns.
A deep dive into motion graphics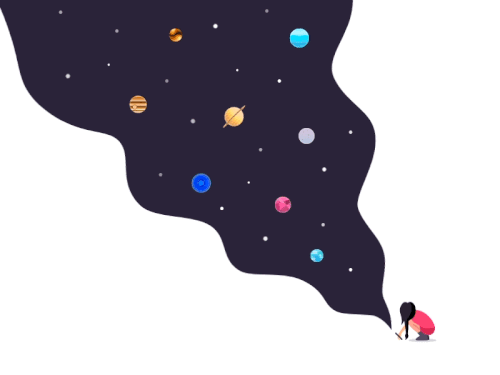 Let's discover more about motion graphics. Image: Pinterest
But before we get ahead of ourselves, let's define motion graphics. Essentially, they are graphic design elements that create the illusion of being in motion. You can use them on your websites, social media posts, apps and more.
The appeal of the usage of motion graphics in marketing comes from the interactivity of the design.
With so much content out there, motion graphics help brands stand out from the crowd. There are a few ways motion graphics are being used by marketing experts today, namely:
Animated infographic


Infographics is a collection of information and graphics. It is often used for brochures and social media content to help break down complex concepts. For digital uses, using motion graphics adds an engaging experience that helps make complex content become even more digestible and leave a longer-lasting impression on your target audience.



Explainer videos


Instead of high production costs which include hiring actors, paying for expensive camera equipment and long timelines before a single video is ready to use, using motion graphics to create explainer videos is a more efficient way to go. This will allow your business to stay relevant and interesting to your customers and potential leads. Especially with the rise of social media platforms that prioritise short-form videos, using motion graphics to create explainer videos is helpful for breaking down the technical or complex aspects of your business or services in a clear and concise way.



Product Demos


According to Wyzowl, 73% of consumers responded they are more likely to purchase a product after seeing a demo. Using motion graphics to create product demo infographics, explainer videos and GIFs is an efficient way to get a large volume of impressionable content out in the world.
What are the pros and cons of using motion graphics?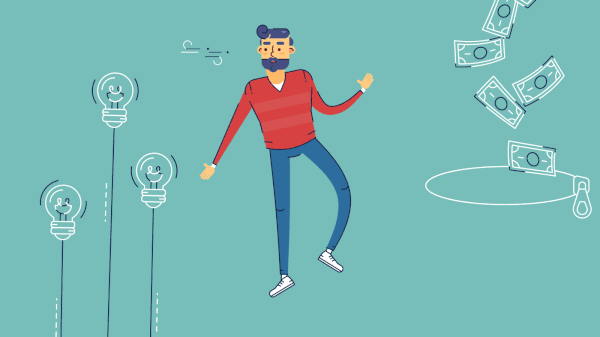 Motion graphics are the best moneymakers these days. Image: Pinterest
Just like any tool, there are pros and cons to consider. It's important to consider these carefully to get the full picture and prepare accordingly.
Pros:
Versatile


Your motion graphics design can be repurposed to be used on a variety of platforms. Not only will this allow you to get more mileage for your design but it can also serve as an effective branding strategy. However, there is a caveat to this, if you are using in-house designers then they will need training or some time before they get the hang of doing motion graphics. On the other hand, if you employ freelancers or agencies, it can be expensive to request repurposed motion graphics or buy the ownership rights of the deliverable. In this regard, Brandripe would be the best choice with its monthly subscription that comes with unlimited designs, and revisions and gives you ownership of any designs made for you.



Cost-efficient

(maybe)


This depends on what or who you use to create your motion graphics. If you are new to design and want to take a stab at motion graphic designs to be used for your business, that might take up too much time and maybe even money as you are figuring out what to do. Now let's say you decide to hire an agency or freelancer, then you would need to account for revision costs which are often shockingly high. If you opt to work with an on-demand graphic design subscription, then yes, it is far more cost-efficient as you'd be able to get as many designs and revisions as you need and put more motion graphic content out there for your audience to engage with.



Effective


Due to its engaging and visually appealing nature, motion graphics are generally a great way to capture attention and make your content appealing. So it makes sense why businesses would use them. In fact, a study by Wyzowl states that 93% of businesses use motion graphics in their marketing.
Cons: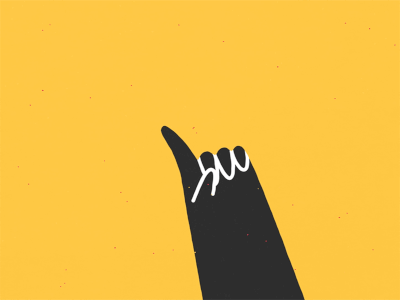 Just like anything, motion graphics does have its cons. Image: Pinterest
Competition


While it proves that a lot of businesses see the value of incorporating motion graphics in their marketing campaigns, it also demonstrates there is a lot of competition. This means you must invest in experienced and skilled designers to ensure your brand can stand out from the crowd.
Overuse


As you plan your content calendar, it's important to not get overzealous in using motion graphics all the time otherwise this may result in content fatigue. With inexperienced hands, it can also be a problem if designs are not properly balanced and too much animation is applied to the point that the audience doesn't know what to pay attention to.
On finding inspiration
Do you feel ready to take on motion graphics? Well, as part of any good design journey, it's important to find the right inspiration. To help you on your journey, our team of creators from all over the world share their go-to platforms for inspiration.
Behance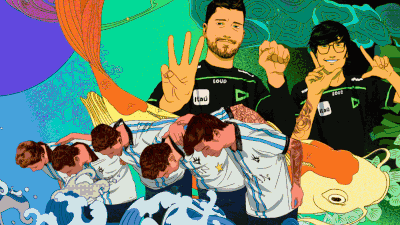 An example of motion graphics on Behance. Source: Behance
Behance is a social media platform with over 24,000,000 users that uses the platform to discover and showcase creative work. Other than motion graphics, designers can explore illustration, fashion, photography, advertising, fine art and much more.
Dribbble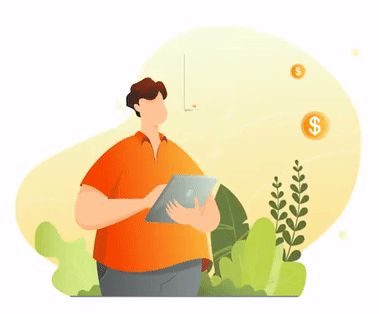 An example of motion graphics from Dribble. Source: Dribble
Another notable social networking platform for graphic designers and creatives is Dribbble. The founders of Dribbble, Dan Cederholm and Rich Thronett wanted Dribbble to be a place where designers could "dribbble" their work, just like basketball players dribble a ball. There are over 31 million shots (designs) on Dribbble and counting. With a focus on community, Dribbble is the platform to get feedback from other designers, share their work and find job opportunities.
On using templates
There is one way to fast-track your process of learning motion designs. You can start by using templates to get the hang of the mechanics and basics of motion graphics. There are several platforms that offer templates for graphic designs such as:
Australian-based multinational graphic design platform Canva offers free-to-use design tools. Canva has over 250,000 free templates and over 1 million premium templates which include social media posts, presentations, letters, infographics, motion graphics and more. Here are some templates to help you get started;
Canva is a great design tool to learn the basics of motion graphics, but it's not suitable for professional use. It's more like a training ground for developing your skills before moving on to more powerful software.
With millions of royalty-free stock photos, vectors, videos, and audio files, it's no wonder Adobe Stock is a popular choice among designers, filmmakers and other creative professionals. Unlike Canva, you'll need to download the template to be used on professional software such as After Effects, Premier Pro and Spark Video. You can explore the motion graphics templates here.
There's an even faster way to learn how to design motion graphics and supercharge your business's motion graphic needs: work with Brandripe!
While you practise doing motion design, you can set up a 15-minute VIP Demo Call with us and meet our team of creators who would be more than happy to share their industry insights with you. There is nothing to lose when you sign up with Brandripe with these benefits:
Save time and money:

We can create high-quality motion graphics videos for you in just 48 hours, so you can focus on other aspects of your business.

Get expert help:

We have a team of talented and experienced motion designers who can create videos that are both visually appealing and effective.

Get unlimited revisions:

We're not happy until you're happy, so we offer unlimited revisions on all of our work.

Get full design ownership:

You'll own the full copyright to all of the motion graphics videos that we create for you.

Get full control:

You have complete control over when you need to use our services and when you don't.

Get high-quality designs:

We use the latest software and techniques to create high-quality motion graphics videos.

Get access to the most versatile designers:

We have a team of motion designers who can create any style of motion graphics that you need.
There's more but let's leave some for our call. We look forward to welcoming you to our colourful client portfolio which includes over 500 brands. More than that, we are committed to meeting your visual needs that will help you achieve your marketing and communication goals.