Artificial intelligence (AI) has become a ubiquitous term across various industries for good reasons. What was once a purely hypothetical concept has now become accessible to virtually anyone.
The appeal of AI to businesses is its unprecedented ability to improve automation and consequently scale-up companies. This is more so significant in the creative industry that largely relies on humans to create high-volume, high-quality content in record time.
However, the widespread adoption of AI in the creative industry has also raised concerns about job displacement.
According to a February 2023 study conducted by GWI, 25% of participants worry that their jobs are at risk because of AI. However, it's important to note that this study also found that most people at the top are more likely to pick up AI technology as opposed to bottom up.
We've of course discussed this in a previous article, so if you're keen to find out more, read that and read on!
So, while AI technology has made significant advancements, it remains in a relatively nascent stage when it comes to fully replacing humans.
Instead, it excels as a valuable tool to enhance and streamline creative content creation or to serve as a guiding force in various applications. For example, AI can be used to generate ideas, write content, design graphics and even create music.
In this article, we will provide an in-depth review and user guide for the top AI content creation tools. We will also discuss the potential impact of AI on the creative industry and how businesses can prepare for this change.
Understanding AI content creation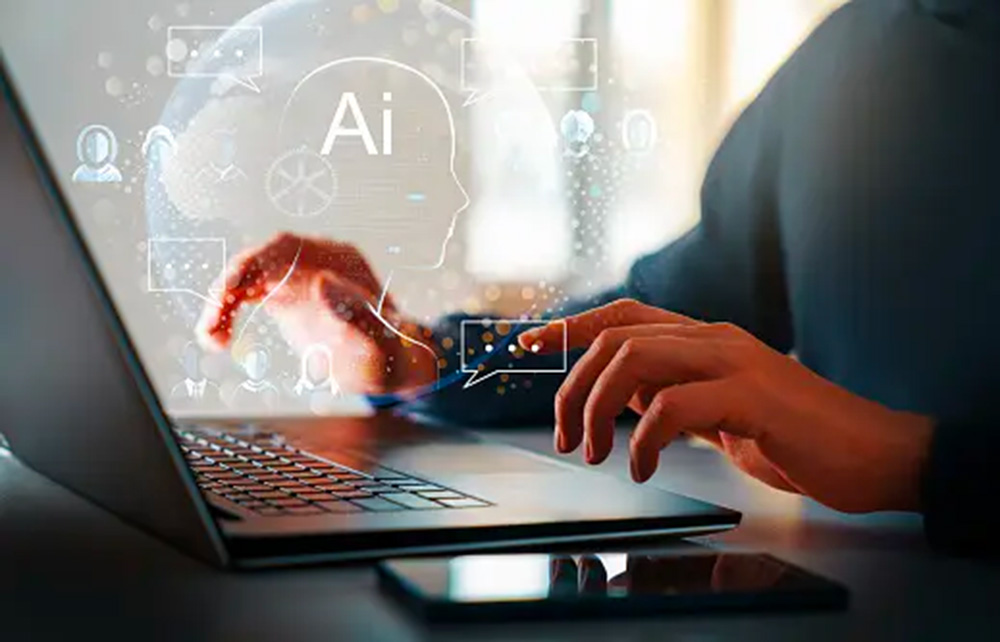 AI has advanced in many ways over the last few years. Image: Unsplash
The AI tools that exist today rely on natural language processing to create or ideate short and long-form content within seconds. All you need to do is key in the prompts and then you can let these platforms work their magic to provide you with a variety of content.
Whether it is product descriptions, Meta descriptions or social media posts, the AI content creation tool will be able to help with all of that. While it can be a powerful tool, there is still a need for a human editor to polish the posts by localising the content into local dialects, adding word count, required keywords and a few other parameters.
What makes AI content creation so fascinating is that it can even go beyond texts. If you were surfing Meta, Instagram or TikTok, you might have noticed the trending use of AI to generate beautiful images, turning text to voice or even as a video filter that allows you to see your imaginations come to life.
More than that, it also offers a powerful planning and optimising feature to ensure your content is being directed at your potential or existing customers.
Other than its ability to create high-quality content, an AI content creation tool reduces downtime and potentially eradicates creative bottlenecks to produce marketing materials in an express timeline and streamline complex processes.
The 4 key benefits of AI content creation tools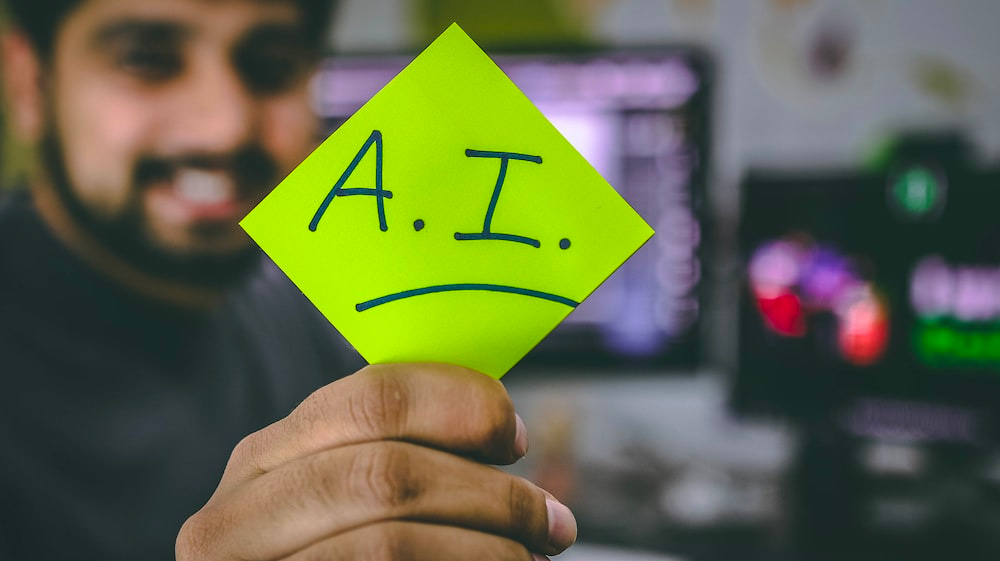 Many companies are utilising AI tools for a smoother workflow. Image: Unsplash
In this article, we've highlighted several advantages of incorporating AI content creation tools into your creative process. However, there are numerous additional reasons to embrace AI technology, just to name a few:
Consistency


Using AI content creation tools can do wonders to help you keep your brand messaging consistent across all your content marketing efforts.
Cost-effectiveness


Typically, when there is an increased demand for marketing materials such as blog posts, social media content, product descriptions and more, this leads to higher costs to meet these demands. With AI content creation tools, you are able to reduce the need to rely on expensive freelancers or agencies.

Sure, you can hire in-house but by using an AI content creation tool, you can increase their capacity to focus on higher-value tasks while the menial content creation tasks are outsourced to the AI content creation tool.
SEO optimisation


If you were doing SEO content a few years ago, you might recall the hours that were needed to optimise SEO content from research to execution. With an AI content creation tool, SEO best practices are incorporated into the content creation process ensuring your content is optimised for search engines and driving more traffic to your website.
Increased efficiency


According to Orbit Media, a writer takes an average of 4 hours and 10 minutes to write a blog post. Using AI content creation tools can easily help you cut the process time so you can focus on more important tasks such as content promotion, engagement and analysis.

Top 3 drawbacks of AI content creation
While there are undeniable benefits to AI, there are also some drawbacks to consider. Here are some drawbacks to take note of when you use AI content creation tools:
Lack of creativity


Creativity is something that is still unique to the human mind. AI-generated content comes down to algorithms and formulas which means that it can be consistent but it's less likely to include new and innovative ideas.
Limited language capabilities


Although today's AI language models have come a long way with natural language processing, they still have some limitations in their language capabilities. In fact, you may still find some inaccuracies if you use ChatGPT or BARD for text content in British English or even American English. It is often ambiguous and can sometimes misinterpret sentences as it doesn't capture context and cultural nuances as much as is needed for content creation today.
Lacking Localisation capabilities


This is particularly relevant to copywriting; localising the written content is crucial to ensure it connects with prospects and customers. AI has not yet developed a robust language system that can capture slang and linguistic nuances.
A review of AI content creation tools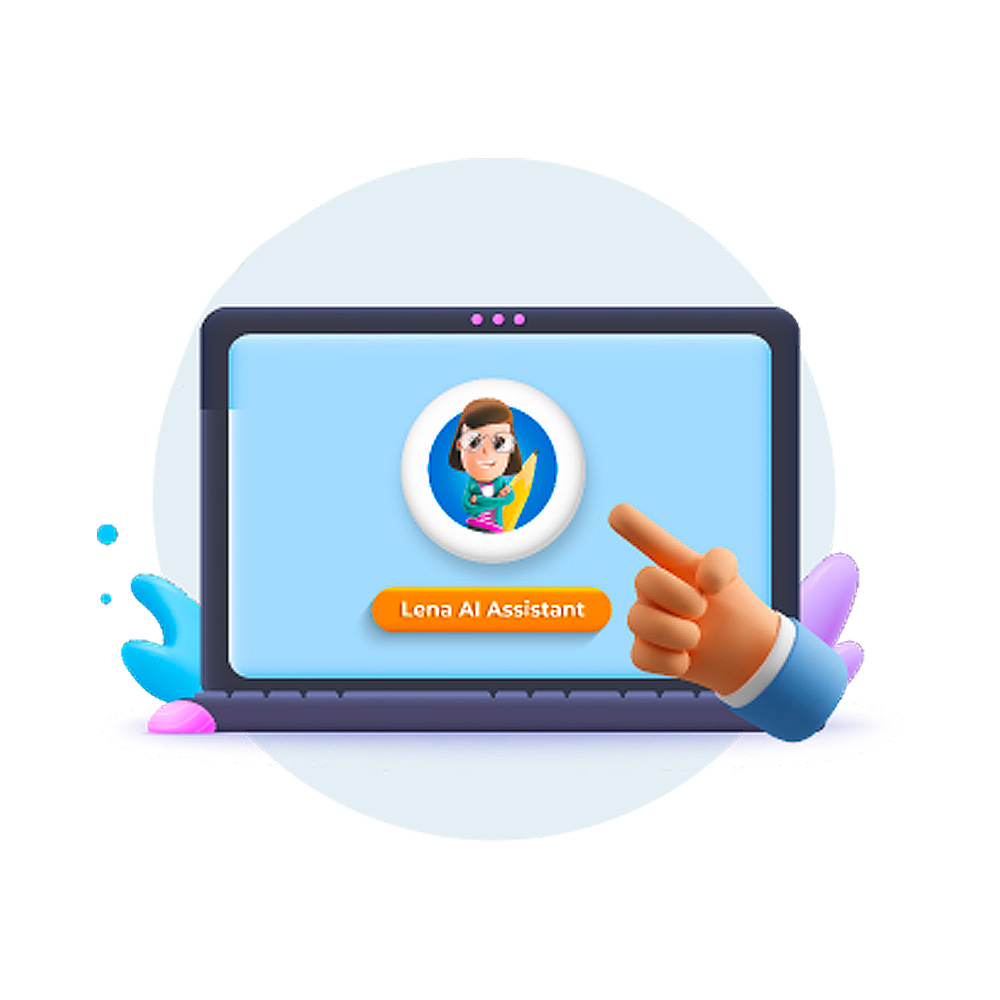 LENA by Brandripe. Image: Brandripe
1) LENA - Better design briefs powered by AI
At Brandripe, we work with the latest technology and hop on trends that create better value for our customers. This is why we created LENA, a powerful AI tool to help our customers write a comprehensive and detailed brief for better design accuracy and minimise revisions (even though we don't charge for them).
LENA is available with our premium and gold Brandripe subscriptions. With unlimited design requests and quick turnaround time, Brandripe's subscription is a steal compared to hiring in-house or even freelancers.
LENA is powered by natural language processing and machine learning capabilities, making it a powerful partner to help understand your needs and preferences. This will save you time and effectively cater your briefs to resonate with your target audience. You can learn more about how our team and LENA's partnership made a difference for over 500 businesses by scheduling a 15-minute VIP Demo Call.
2) Copy.ai - Creates text content efficiently with generative AI
Known as the top AI copywriting tool, Copy.ai leverages using the latest and the most efficient language model to help businesses that use their platform. Copy.ai offers free access for users who are interested in testing the basic features which include unlimited projects but with a word limit of 2,000.
The Pro subscription that comes with unlimited word counts, 5 user access, pre-built prompt templates, API access and more are available at a reasonable subscription rate of $49 per month. For larger businesses with multiple brands that seek to radically include AI as part of the content creation workflow, could consider Copy.ai's Enterprise package.
3) Jasper AI - Generates high-quality content in under 15 seconds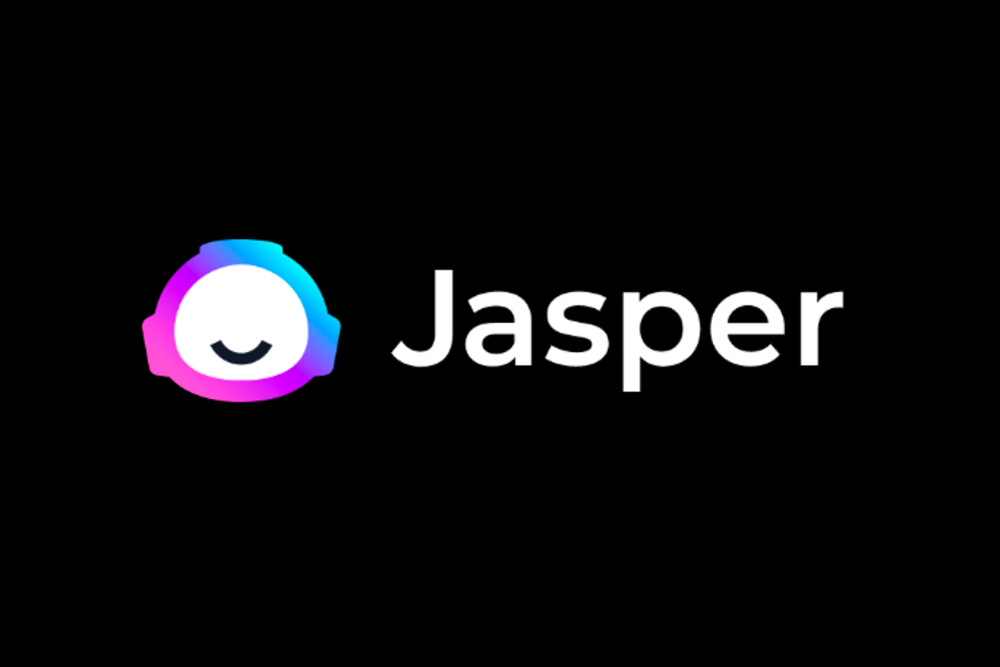 The Jasper.ai logo. Image: Bitcatcha
Even if you are doing basic research about AI content tools, Jasper AI is sure to come up in your search. That's because Jasper is used by over 100,000 companies worldwide. The appeal of Jasper's AI copywriting software is its user-friendliness which allows any person or company to generate high-quality content in under 15 seconds.
It's a useful tool for marketers, writers, bloggers, entrepreneurs and those who need copy in their work. To start making use of the Jasper AI tool, you'll need to select a template that suits your desired content from the over 50+ templates on the software. Then, choose a template and proceed to the next step for your AI-generated content. You'll need to include the following data to provide a content output:
Once you have inputted the data. simply click the 'Generate AI content' button and witness how the AI works on your content. Jasper AI offers a free 5-day trial and should you decide on their paid features, you can access that for as low as $29.
The future of AI in content creation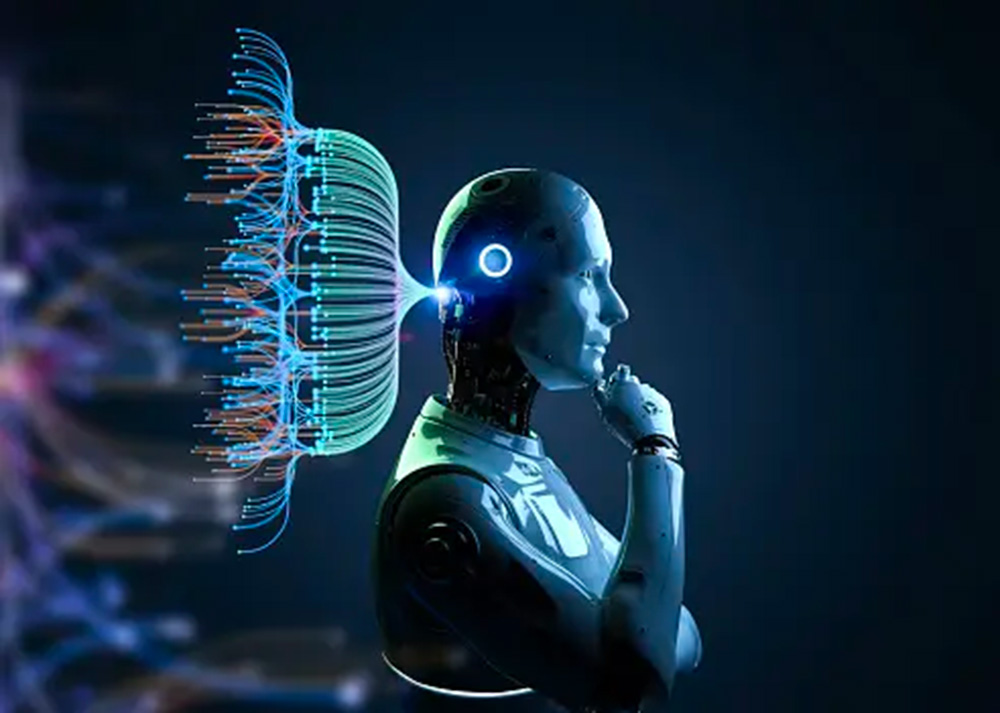 AI can improve our processes and efforts, in more ways than one. Image: istock
The future of AI in content creation is a hotly debated topic. Some people worry that AI will take over the creative process, while others believe it can be a powerful tool for content creators.
At Brandripe, we are excited about the potential of AI to help us create better content. We recently incorporated LENA, an AI writing assistant, into our workflow. LENA has helped us improve the speed, efficiency and quality of our content creation.
We believe that AI can be a valuable asset for content creators, but it is important to use it responsibly. We want to ensure that AI is used to enhance the creative process, not replace it.
We are committed to providing our customers with the best possible content, and we believe that AI is a key part of achieving that goal.
In addition to AI, Brandripe also offers a variety of other services that can help businesses with their content creation needs – and you know that pictures paint a thousand words!
Our services include:
Logo design:

A logo is a visual representation of your brand. It should be memorable, unique and relevant to your business. Brandripe's logo designers will work with you to create a logo that meets your needs and budget.

Branding:

Branding is the process of creating a unique identity for your business. It includes your logo, colors, fonts and other visual elements. Brandripe can help you develop a branding strategy that will help you stand out from your competitors and connect with your target audience.

Web design:

Your website is your online storefront. It should be visually appealing, easy to navigate and informative. Brandripe's web designers can create a website that meets your needs and budget.

Social media graphics:

Social media is a great way to connect with your target audience and promote your business. Brandripe can create custom graphics for your social media pages that are eye-catching and engaging.

Print design:

Print materials, such as brochures, flyers and posters, can be a great way to promote your business offline. Brandripe can design and produce print materials that are both visually appealing and functional.

Motion graphics:

Motion graphics are animated graphics that can be used for a variety of purposes, such as website backgrounds, social media videos and marketing videos. Brandripe can create motion graphics that are both eye-catching and engaging.

Illustration:

Illustrations can be used to add visual interest to your website, marketing materials or other projects. Brandripe can create custom illustrations that meet your needs.
If this is something you'd like to explore with us, drop us a line on our Live Chat or schedule a 15-minute VIP Demo Call today! We cannot wait to collaborate and create content with you!