Image: Flickr
In today's content-saturated world, the saying "content is king" couldn't be truer. We are all living in an environment where information is constantly exchanged, and in this race, engaging and viral visual content takes the lead.

If you are a marketer or a business owner, knowing what puts your audience right in your hands is the best booster to your sales pipeline. This is where and why having the right graphic design expert on your team is crucial.

If all that comes to mind where graphics design is concerned is just Adobe Photoshop, then it's high time you get in the know of the world of content and marketing.

Want to up your graphics design game? Here's the scoop – we've compiled the top 5 types of graphics design that you should know, and should definitely take advantage of.
1. Advertising and marketing design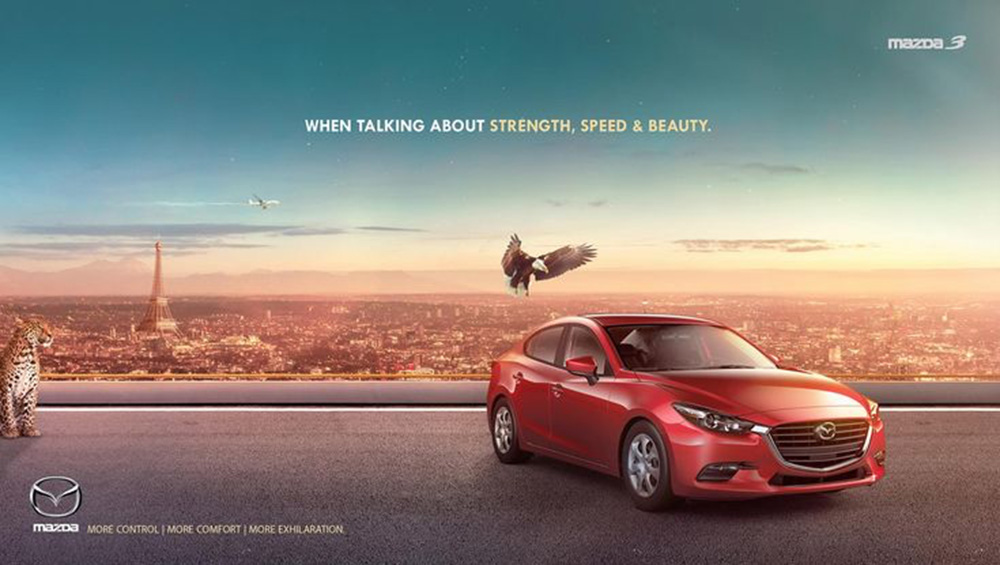 An example of an advertising collateral. Image: Pinterest
Visual advertising and marketing are the beating hearts of all businesses. There is no growth without marketing, and of course, there is no marketing without advertising!
The art of graphic design's significance in advertising is profound, influencing essential elements like lead generation and brand familiarity.
The crux of advertising graphic design lies in its ability to arrest attention and prompt action from your target audience. This entails harmonising attention-grabbing and alluring visuals with the advertiser's message, ultimately etching it into the minds of the audience.
2. Motion graphics design

We have covered the topic of motion graphics design in our previous article – so if you're new to the term and want to know more, our guide is the best place to start.

In today's fast-paced media consumption world, churning out content at the speed of light isn't enough. You'd also need to have a good balance of variety. Motion graphics is a great dynamic content format that can help your content stand out.

However, it is a little bit more complicated to design. As a designer, you must remain attuned to the latest trends such as kinetic typography, the fusion of 2D and 3D elements, and transformative morphing techniques.

If you're a brand marketer looking to inject motion graphics into your content assets, you can also explore engaging service providers like Brandripe as a start while your internal team builds that capability.
We have a package just for motion graphics, and you can check out samples of our work there.
3. Web and UX design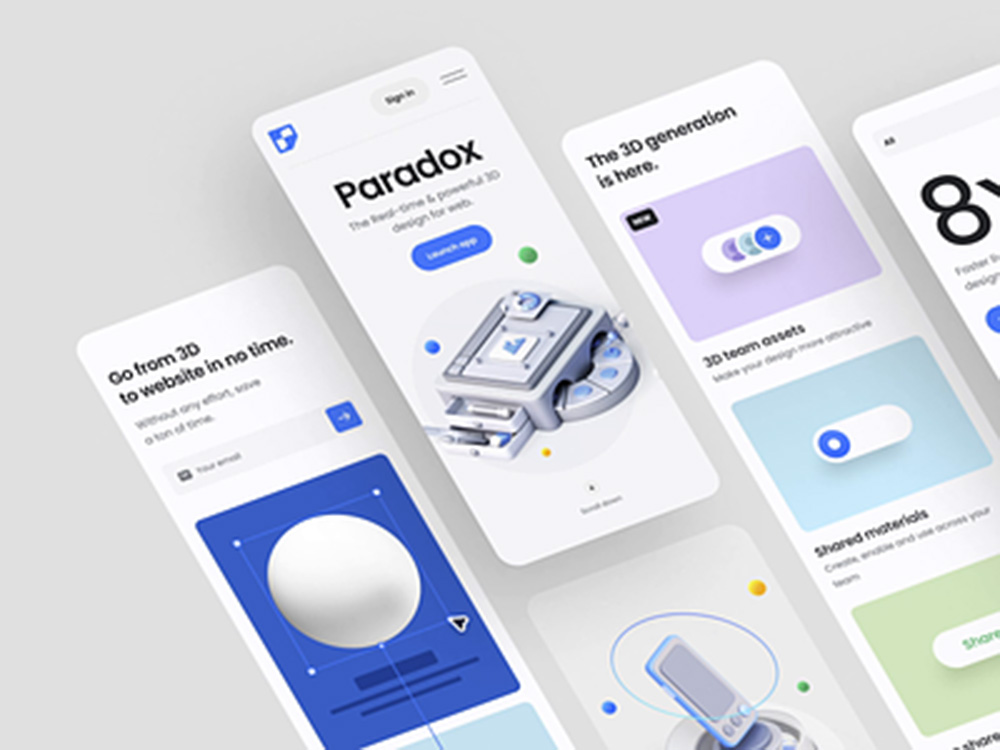 An example of UX design. Image: Dribble
If you can't find something online, does it even exist?

Just as how important it is for your brand to have an online presence, it is significantly disadvantageous if the digital user experience (UX) that your prospective customer has with your brand is lacklustre.

In the realm of branding and marketing, no matter how extensive your advertising efforts, they can't compensate for a lackluster digital user experience that fails to align offline and online interactions (a good example of this would be an outdated web page or confusing navigation).

Typically, a web and UX graphics designer works on the construction of websites and applications by combining their graphics design expertise and a basic grasp of coding principles in order to design digital experiences on platforms, websites, apps and the like.
4. Packaging design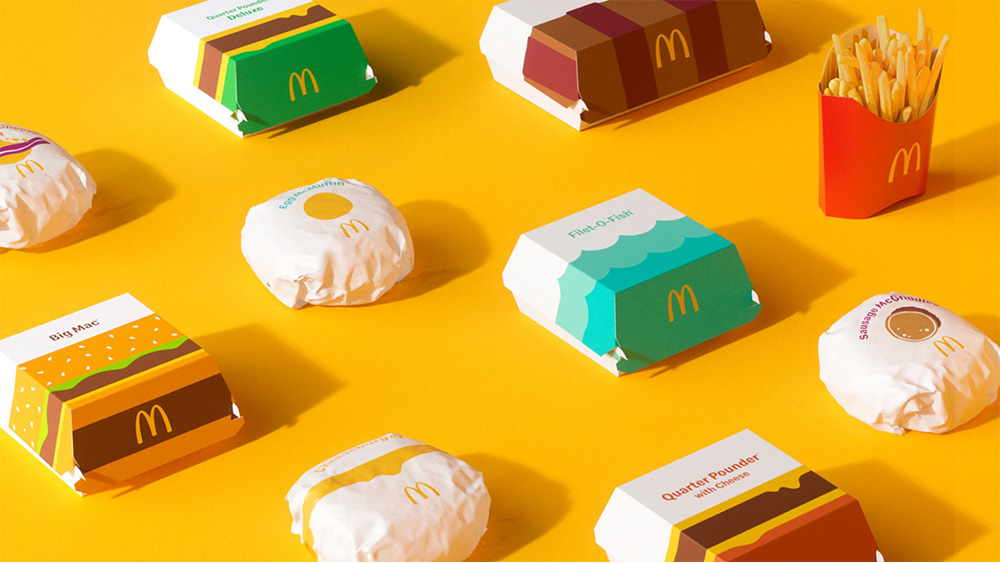 McDonald's has always been creative with their packaging. Image: Dezeen
A product is only as good as its packaging! Whether you agree or not, it's a known fact that packaging does play a huge role.

The first thing that makes an impression on a consumer is always a product's packaging before its functionality. Does it look sleek, appealing and convincing? And more importantly, does it tell customers that it is your brand?

That's why having an eye for packaging design is such an important skill set for graphic designers. From the perspective of a graphic designer, packaging design entails how the brand's essence manifests itself within the product packaging.

This looks at elements like choosing the right colour palette, typography and creative ways to include brand visual identifiers onto product packaging – much like how McDonald's burger packagings are distinctive to the type of menu item and the different creative ways they are packed.
5. Environmental graphic design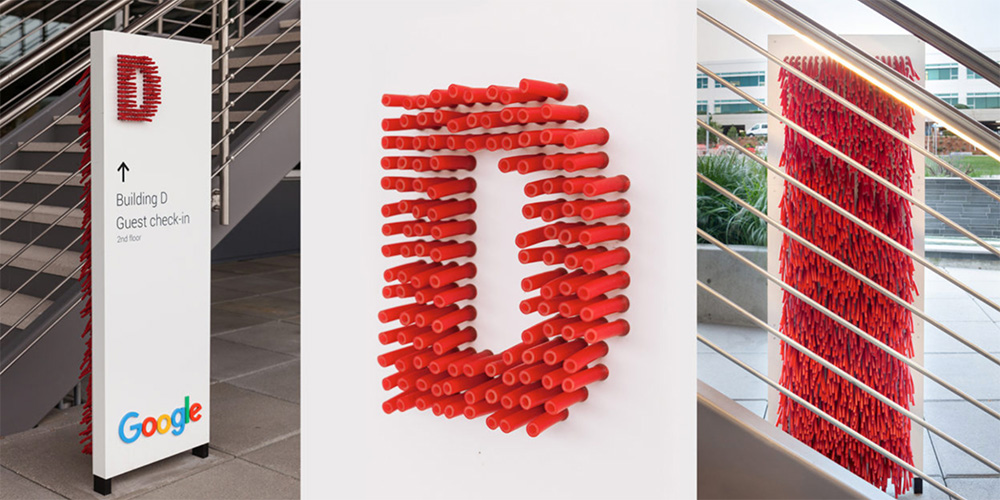 An example of environmental graphic design style. Image: Imaginasium
Perhaps a less commercial type of graphic design, environmental graphic design (EGD) essentially combines graphic design, architecture and art to enrich user experiences through visual interpretations in physical spaces.
It encompasses diverse methods such as signage, identity, super graphics, art installations, and strategic colour application to elevate projects.
For instance, consider a hospital implementing EGD to create a calming and informative environment for patients and visitors. Strategically placed signage, soothing colour palettes, and intuitive wayfinding elements work together to alleviate stress and guide individuals seamlessly through the facility.
This thoughtful integration of graphic design into the physical space not only enhances the overall aesthetics but also contributes to a more positive and reassuring experience for those navigating the healthcare setting.

As this type of graphic design focuses on space branding, its versatility extends to all sectors. It can enhance serene healthcare environments, provide effective education settings, maintain commercial branding and visual appeal, and even offer timeless residential aesthetics.
Explore your creativity with Brandripe
While we've covered these top 5 types of graphic design you should know to up your game, you may realise that some of them are quite technical and require a lot of training, experimentation and just sheer experience.

If you are a brand marketer exploring different ways to bring your brand to life, these are definitely some ideas to consider. But what if we tell you there's an easier, headache-free way to achieve content versatility through different types of graphics design?

Partner with Brandripe for all your graphic design needs! We offer a fuss-free subscription model (with no strings attached) that allows you to move as agile as you need to be.
Our team of experts is experienced and capable of working their magic on any of the types of graphic design work mentioned above, and together we can elevate your brand or business!

Let's talk – simply schedule a 15-minute VIP demo call with us and we'll walk you through what we could potentially do together!