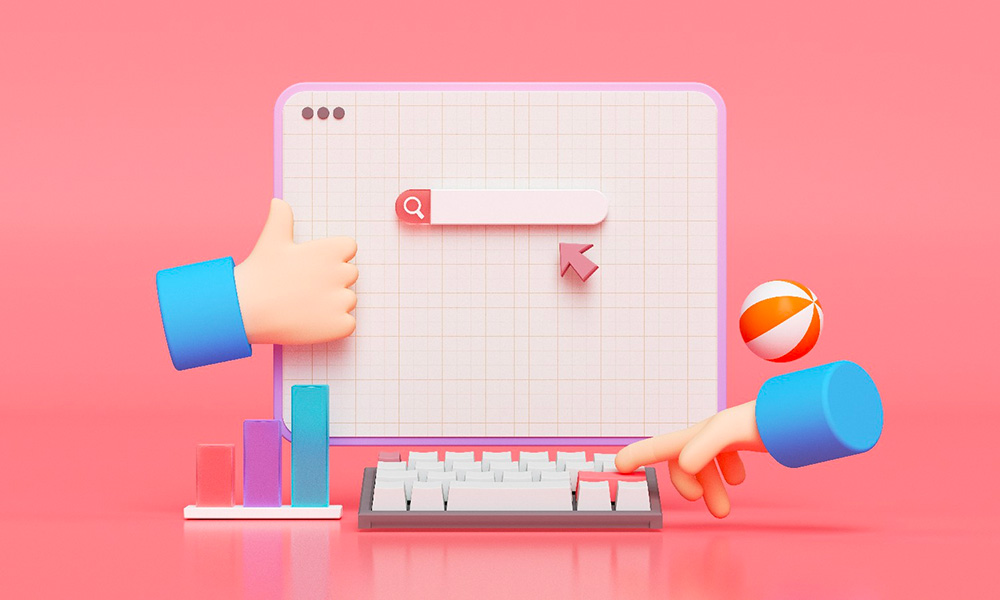 Motion graphics has taken social media by storm lately, where you see more and more brands not only apply motion graphics online but even offline. Before we dive into what is motion graphics, let's look at what it isn't:
(1) Motion graphics is not animation
While there are similarities and it's easy to use the term interchangeably, motion graphics are not animation. By definition, an animation uses a story with characters and a storyline. Motion graphics is where a type of "animation" is used to provide movement for shapes, typography, colours and illustrations.
Where it gets confusing is that for both animation and motion graphics, when a static visual is given movement then it is referred to as being "animated". It's no wonder that much confusion has been caused by the blurred lines.
Motion graphics is more about giving life to something that usually wouldn't have any. For example the shapes inside a presentation, or the background of an explainer video. Another use for motion graphics is to explain a process. For example, the way in which a product is made and then shipped to customers.
(2) Motion graphics is not a video
Another common misconception is considering that all motion graphics are videos. This also comes from the misunderstanding that motion graphics are animation due to the nature of their animated static design elements. However, not all videos are motion graphics.
You can incorporate motion graphic elements into videos like when you watch Youtube channels like Jinnyboy TV. The intro of their video features an animated logo "An Aspect Ratio Production".
This visually engaging animation that combines graphic design, typography and shapes gives the viewers an idea of the kind of experience that awaits them as they engage with the channel.
On the other hand, a video can encompass a wide range of visual media, including live-action footage, still images, animations, and other types of visual content. While motion graphics can be a component of a video, not all videos use motion graphics as part of their content.
Okay, so what is Motion Graphics then?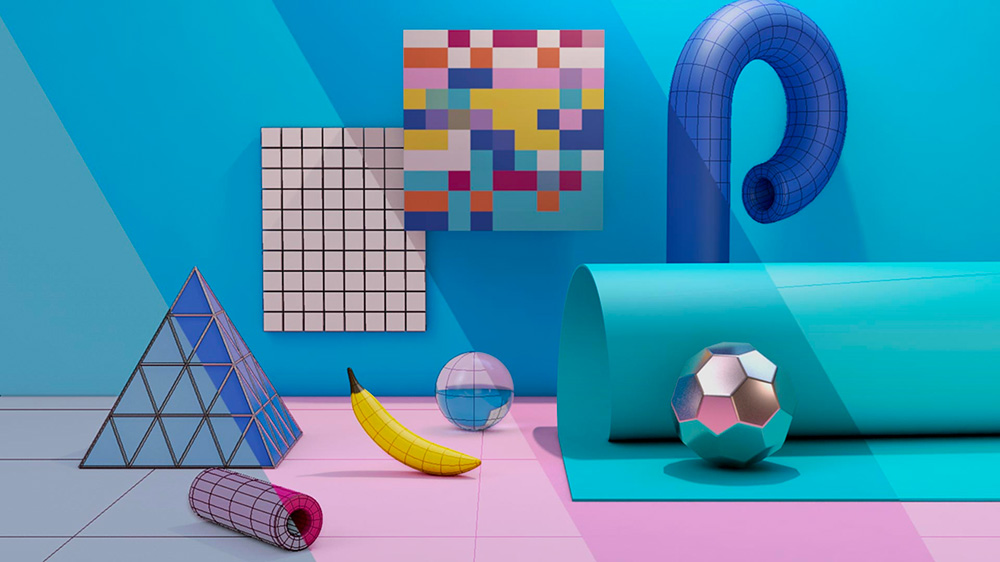 Attention-grabbing visuals are now made possible through motion graphics.
Image: Crater Studio
Motion graphics is the combination of animation and graphic design. Basically, what graphic design element was once static that was made to move is considered a motion graphic. It's a great storytelling tool especially if you are camera-shy. Most brands use them to create ads, title sequences or the all famous GIFs.
As we become a more dynamic society with low attention spans, the role of motion graphics has since expanded to meet the growing needs of information sharing in an interactive way.
Other reasons why motion graphics are a smart move for your business's marketing needs are:
(1) The content is bound to grab attention
You can use this opportunity to introduce your product or services so that it stays on top of your customer's mind. In fact, a study by Insivia found that viewers retain 95% of messages when it is presented in a video compared to reading a text. With motion design being a simplified video format, it's likely that message retention will only get better.
(2) It's more efficient to execute
Well, this depends on your motion graphics execution plan. If you hire an in-house designer or freelancer, the fees are higher than working with an on-demand designer service (like ours!).
Compared to shooting a video with a presenter or voice-over, you would need to account for countless hours of shooting and editing footage which means more billable hours for that freelancer or design agency.
When you work efficiently with an on-demand graphic designer service (aka Brandripe), you are able to put out more content quickly. More than that, you will essentially reach your customer's top-of-mind consideration and establish a strong brand affinity.
To help bring you up to speed, you can refer to another article we have on the subject where we covered more reasons to use motion graphics for your marketing needs and provided some insights on how you can use motion graphics in your next marketing campaign. Click here to access the article.
Examples of Motion Graphics by Malaysian businesses
Domino's Pizza employs two key focuses when it comes to motion graphic usage on their social media channel:
The first is animated graphics as seen in the example where there is an animated smoke on top of the pizza to evoke the sensory of a freshly baked pizza.
This could make viewers crave pizza and imagine the delicious taste and aroma of freshly baked pizza, which can be an effective way to stimulate their appetite and generate interest in the product.
Another usage of motion graphic elements in Domino's social media is stop motion. For example, they produce short videos on an infinite loop to showcase the different toppings available for the pizzas by animating the toppings falling onto the pizza one by one.
For a telecommunication company like Maxis, motion graphics is often used as a means to engage their audience and promote their brand.
To promote the launch of a new prepaid plan "Hotlink Prepaid Unlimited", Maxis produced an animated graphic featuring colourful and dynamic visuals. The video features engaging motions in typography, imagery, illustration and more to create a visually impactful advertisement. Such content is helpful to make Maxis stand out in the cluttered digital landscape and capture the attention of their audience.
Motion Graphics for Video Intro - Maxis Like a Pro Campaign
Maxis' "Like a Pro" campaign was launched to promote their Zerolution plans, which were designed to cater to the needs of professionals and businesses. In the example, you'll see the usage of motion graphics in the video introduction where the video starts with Maxis' iconic logo in a white background which expands to transition into a video interview.
Motion graphic elements are also used at the end of the video to showcase the collaboration with Samsung Galaxy Z Flip4. The simple use of motions on specific graphic design elements gave the audience an opportunity to focus on the key messaging.
Foodpanda is famously known for its use of Character Animation featuring an anthropomorphized Panda to add a relatable and fun element to their promotional campaign. The character is often seen navigating through the app effortlessly to highlight the platform's user-friendly interface and convenience of ordering food online.
Motion Graphic - Foodpanda MY and Old Town White Coffee
The brand launched a campaign to promote ready-to-eat meals in collaboration with Old Town White Coffee. The video features the use of simple motion graphics to replicate the feel of a phone chat between a father and daughter to break their fast together. This motion graphic garnered 7.2k views and over 250 likes on Facebook.
Here at Brandripe, we have worked on over 10,000 designs to date and counting. Below are some motion graphic samples that showcase our expertise in working with a diverse range of clients, including SMEs, marketing teams, startups, and multinational businesses. We hope these examples will inspire your next campaign, and we look forward to collaborating with you.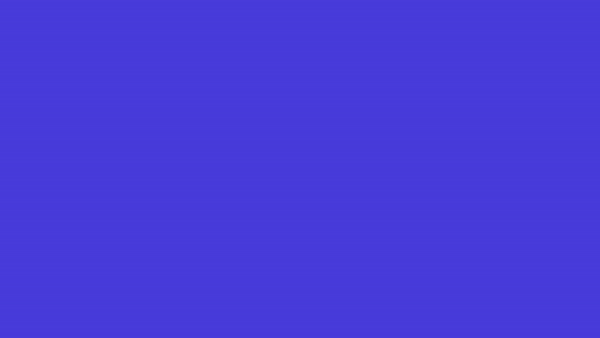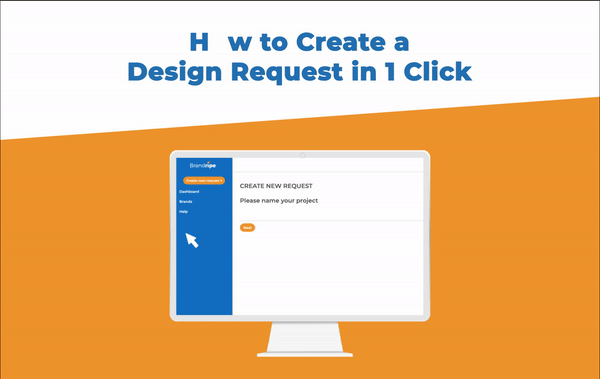 Images: Brandripe
As partners for our clients, we completely understand the importance for businesses to not only produce a high volume of content but also high-quality content in record time. Here are other perks of working with us, inspired by our clients' experience.
(1) Easy progress tracking on our platform
Our platform provides a dashboard where you can upload your request or directly speak with our team. Our clients value the transparency and convenience to track their ongoing requests so they can manage timelines and spend time on higher-level tasks.
(2) We're never done till you're happy
Unlike working with in-house designers or freelancers who will do anything to quickly close the project to move on to the next, we want you to be happy with the results. Brandripe offers unlimited requests and revisions without an extra cent.
(3) We provide expertise and versatility
Our team of creators are not only industry experts in the graphic design field but we are versatile to meet your growing design needs. You can count on us to deliver the following types of motion graphics:
Animated social media ads and posts
Basic video editing
Stitching together raw footage
UI/UX animation
Simple explainer videos
Basic and advanced GIFs
Graphic loops
2D animated titles, logo and typography
(4) We have our own in-house AI, Lena to help you out
With advanced natural language processing and machine learning capabilities, LENA is not your average AI system. She's intuitive, incredibly powerful, and can understand your needs and preferences like never before.
LENA seeks to provide personalised recommendations that truly resonate with your target audience, delivering tailored design briefs and copy that perfectly reflect your brand and customers. That literally also saves you a lot of time!
In fact, we can do so much more…
With our Gold Package, you'll receive so much mileage for your buck. These include:
Unlimited brands
Full ownership of final artworks
Dedicated Account Manager
Same-day turnaround for static graphic
Customised illustrations
Visual branding identity
Light web landing pages
Mobile app adaptation design
If you are ready to take the next step to supercharge your branding and marketing needs, contact us. Let us demonstrate our mettle through a quick, 15-minute VIP Demo Call or just try us out for two weeks with no strings attached.
You can also speak to our Customer Engagement team which is readily available from 10.00AM to 6.00PM on our website to answer any questions you may have!