According to a survey by Biteable, 78% of marketers believe that video content gives them a good return on investment (ROI), and 61% of marketers plan to increase their video marketing budget. That's quite an impressive amount – it's no wonder Instagram transformed from a photo-sharing platform to a video-sharing platform!
However, videos are a resource-intensive endeavour that can be impractical for small businesses.
But the question for growing companies is: how could they provide high-value video content without the daunting task of producing video content, which involves hours of shooting, editing, scripting and voice-over recording?
The answer is motion graphics.
It combines the creative elements of video animation with the power of storytelling to create a unique and enriching visual experience. In essence, motion graphics can be considered the love child of video animation and storytelling!
What is motion graphics? Let's recap.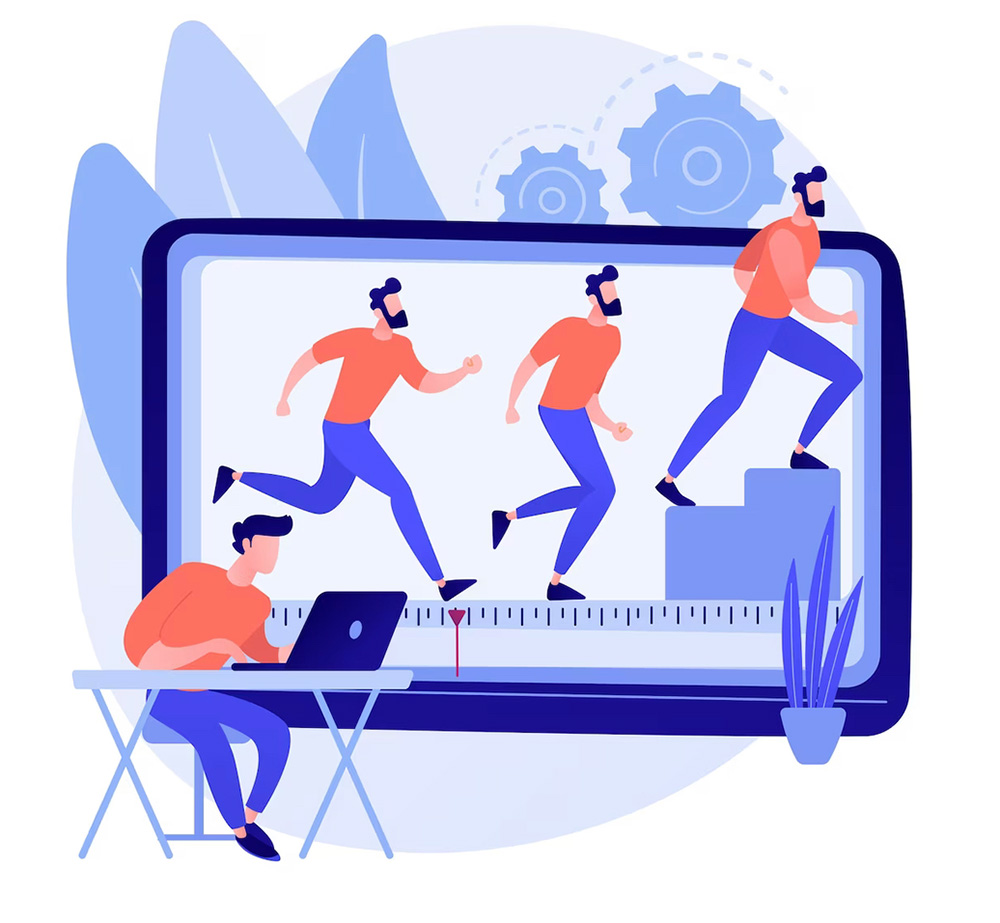 Get to know the difference between motion graphics and full-blown animation. Image: Freepik
Oftentimes, motion graphics are mistaken for a full-blown animation or video. Understandably, there are similarities that resulted in the use of the terms interchangeably however, there are some clear differences to take note off.
Animation includes a wide range of techniques from hand-drawn or computer-generated images to stop-motion or claymation. Typically, animation is used for the sole purpose of storytelling or creating a character-driven narrative.
Video, on the other hand, is the use of live-action footage that can be edited together with other video clips, animation or motion graphics to create a final product.
So what is motion graphics? It is an animated graphic design element that is used to convey information, tell a story or create a visual experience. It can be used in the form of typography, icons, illustrations and other design elements that are brought to life through animation techniques.
We have some examples in another article that might help give you a clearer vision of what we mean.
Why is it worth the effort?
Although creating a motion graphic is not as painstaking as producing full-blown video content, it does require significant effort and skills. However, despite the effort involved, marketers believe that motion graphics are worth investing in.
This is because motion graphics offer numerous benefits that can help brands stand out in today's crowded digital landscape, namely:
It is the best format to simplify complex information or data into a visually engaging and easy-to-understand format.
The statistics don't lie. According to Hubspot, video is the most consumed type of content with 54% of customers saying they want to see more video content from brands. Wyzowl reports that 84% of people say they've been convinced to buy a product or service by watching a brand's video. Additionally, 87% of video marketers reported that video has increased traffic to their website and 80% reported that video has directly helped increase sales.
You can put out more content to keep your brand at the top of your customers' mind. If you work with Brandripe, we can help you work on two active requests with a quick turnaround!

Understanding the different types of motion graphics
The beauty of motion graphics is its versatility to take on many forms to capture the attention of your audience.
Here are some motion graphic types you can consider for your next campaign:
Animated typography
Animated logo
Animated graphic loops
Animated explainer videos
In case you missed it, we took the liberty to compile examples of the types of motion graphics in a separate article. Now that you get the picture, let's talk about how you can get started on your motion design.
Getting started with motion graphics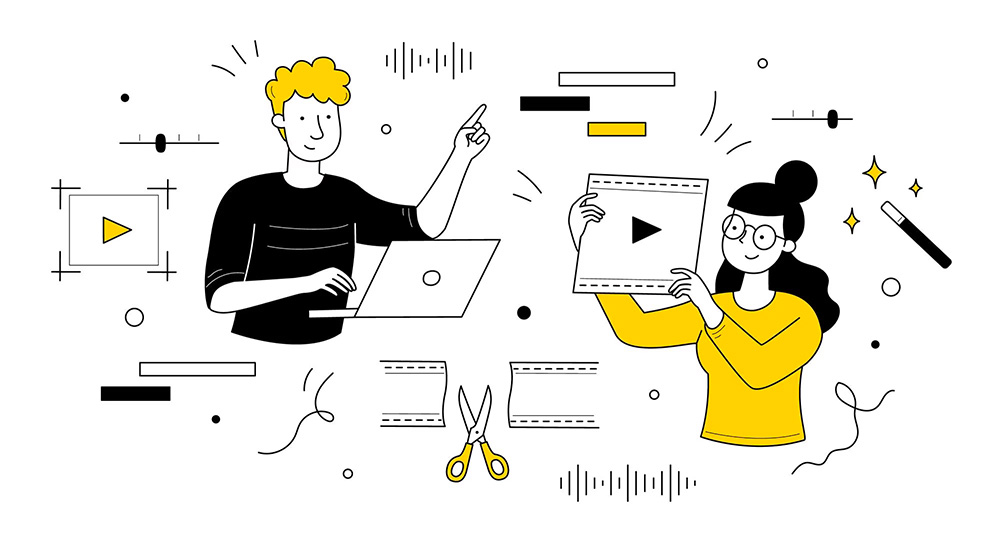 Motion graphics can be quite challenging to tackle on your own. Image: Freepik
While motion graphic design is not as daunting as video content production, it does come with its challenges.
To help ease your way in, we consulted with Brandripe's expert creators to give you an idea of the design process for motion graphics.
Even if you decide that creating motion graphics is not for you, you will walk away with helpful knowledge as you discuss your motion graphic needs with your designer.
Start with a clear objective. Focus on how this motion graphic will help your customers better resonate with your product or services. Whether it's to promote a product, explain a concept or tell a story. Fine-tune your objective with your brand's audience to leave a strong impression.
Develop a storyboard. A storyboard is helpful to figure out the right combination of colours, fonts, sequences, etc that tie in with your motion graphic objective.
Decide on the software you want to use to design your motion graphic. There are several options to consider, namely:
Adobe Illustrator: Pricing starts at RM 93.88/month for an annual plan or RM 140.24/month for a month-to-month plan.
Adobe Photoshop: Pricing starts at RM 93.88/month for an annual plan or RM 140.24/month for a month-to-month plan.
Adobe After Effects: Pricing starts at RM 93.88/month for an annual plan or RM 140.24/month for a month-to-month plan.
Canva: Pro Plan costs RM 35/month or RM 349/year.
However, it is important to note that depending on the complexity of the project, the real cost is the time you'll be spending away from your higher-value tasks.
As a beginner, you will need to take more time to learn the software and design techniques. Using certain software that contains templates can put your business at risk of making your visual identity look generic and unoriginal.
Thus, it's best to work with design experts while you can take your time to learn the ropes!
Design the visual elements such as typography, icons and graphics. If you were to use Adobe Illustrator for example, you will need to create a new document and start designing using the Pen Tool, Shape Tool and Text Tool, to create the desired visual element. The Pen tool creates custom shapes while the Text Tool creates typography. Use layers to keep your design organised and editable.
Add motion to your visual design. For simple animation effects on your design element, you can use Adobe Illustrator. Although, if you are looking to add more complex motion to your visual design, you will need to use either Adobe After Effects or Cinema 4D. Some key steps to a smooth motion graphic design include setting keyframes, adjusting the motion path, and setting the timing, speed, and transition of the animation.
Test and refine. Ensure to preview the animation before concluding the design. It's crucial that the design clearly conveys the message and is visually appealing.
Too much work for just one design? Then you need Brandripe's experts.
Brandripe has been a valued partner for over 500 SMEs, startups, marketing teams, agencies and so forth. Our clients get to focus on high-value tasks such as strategy and revenue generation while they outsource their design needs to us.
Our Gold Package offers a single price tag to deliver as many high-quality designs to you as you need. It's so much simpler and more efficient to work with us. Here is our process:
Schedule a demo where you get to meet our dedicated team who will be working on your account.
Once you sign up, your designated account manager will reach out to set up a welcome call. This welcome call will cover onboarding and will serve as a get-to-know session for our team to understand you and your branding or business needs.
As soon as you are ready, you can share your design request on our platform. You will be kept up-to-date on your design timelines.
When you get your design, you can request as many revisions as you like till you are happy with the end product at no extra cost.
The finalised design will be delivered to you in a timely manner. We are also happy to share the work files as any designs from us are fully owned by you.
P/S: We also have our own AI, LENA, who will help you save even more time by doing up the creative brief for you!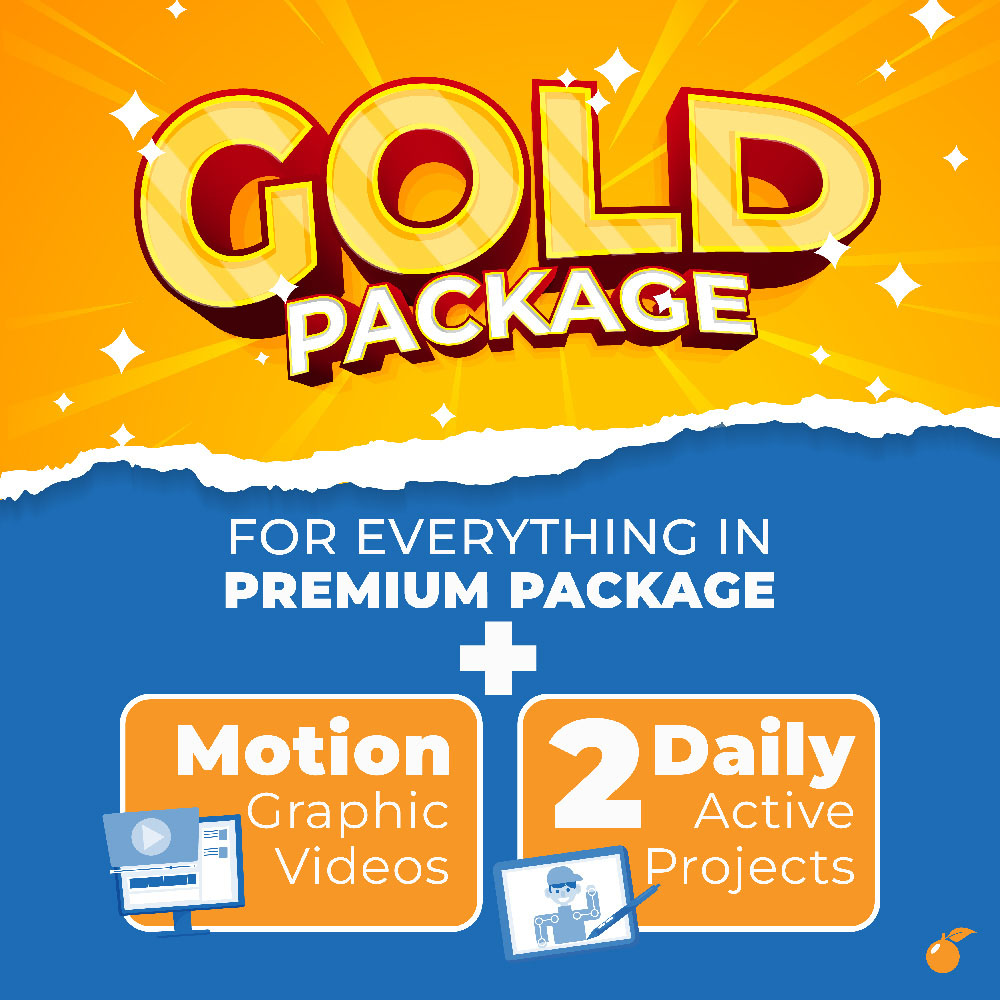 An illustration of Brandripe's Gold Package. Image: Brandripe
Ready to save time, money and take your business to the next level? Get in touch with our Live Chat team on our website or write in to help@Brandripe.com.
Otherwise, you can always schedule a 15-minute VIP Demo Call with us and we'll be in touch!