Image: Pixabay
With content served on their screens 24/7, your audience is spoiled for choice. Content is at the heart of any brand-building strategy, and is often the dealbreaker to an otherwise successful marketing campaign, which is why businesses across different industries are always looking for the most creative and unique way to advertise their products and services.
Animated ads are a great way to spice up content and give advertisers the capacity to tell more of the 'story' to the audience in a captivating and dynamic way. This is because the sky is literally the limit in animation, as it allows businesses and brands to portray themselves in ways that physical filming can't. It will go as far as the imagination can take you.
As a business or brand owner like you would understandably have your own vision – a concept of how to make your product or service more sellable to your target audience, and the right (and talented) motion designer and illustrator can help you make it happen in animation and bring your boldest ideas into reality.
While there are quite a number of animation styles out there, they are easily categorised into these five main types of animation used in advertising.
1. Traditional animation
Also more commonly known as cell animation, this type of animation requires the animator to draw every single frame by hand. A great example of this would be the classic Disney animation that we've all grown to know and love – like the Jungle Book.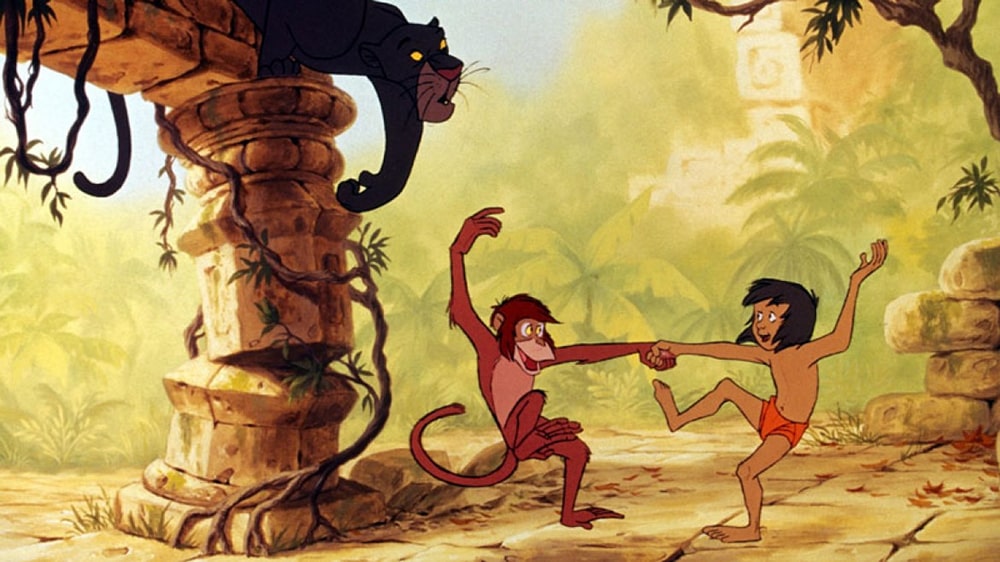 A still from the famous Disney classic The Jungle Book. Image: IntoFilm

2. 2D
Two-dimensional or 2D animation is characterised by having its objects and characters created in a two-dimensional space. Essentially, it means that they only have width and height. It is also considered to be a traditional style of animation but is now widely used in a vector drawing style that gives it an updated look – like the example below.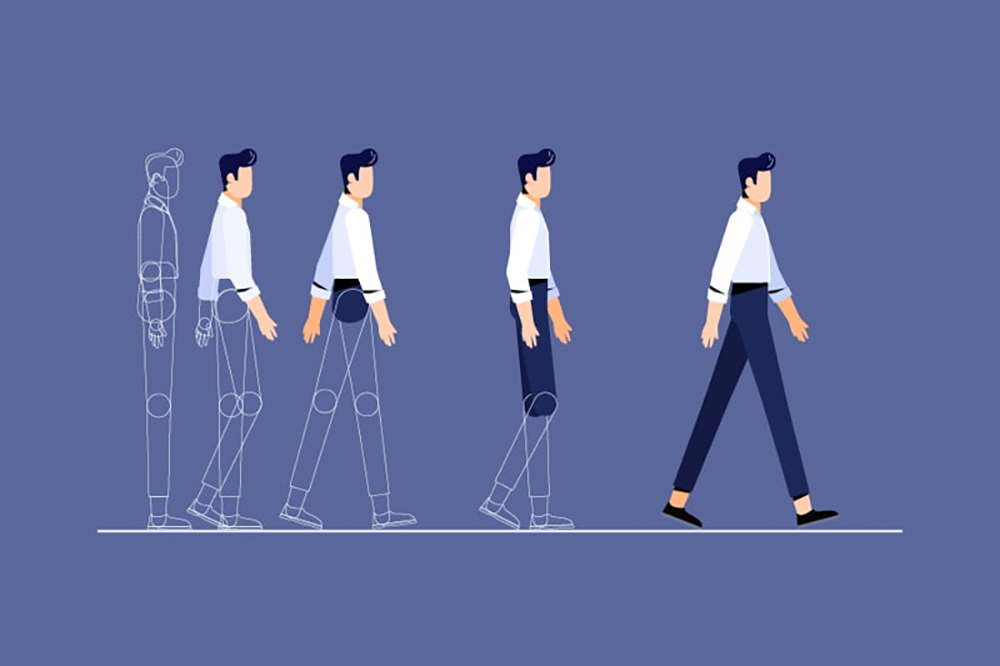 An example of a 2D character. Image: Renderforest
3. 3D
This is the most common style of animation of today – think blockbuster hits like Frozen.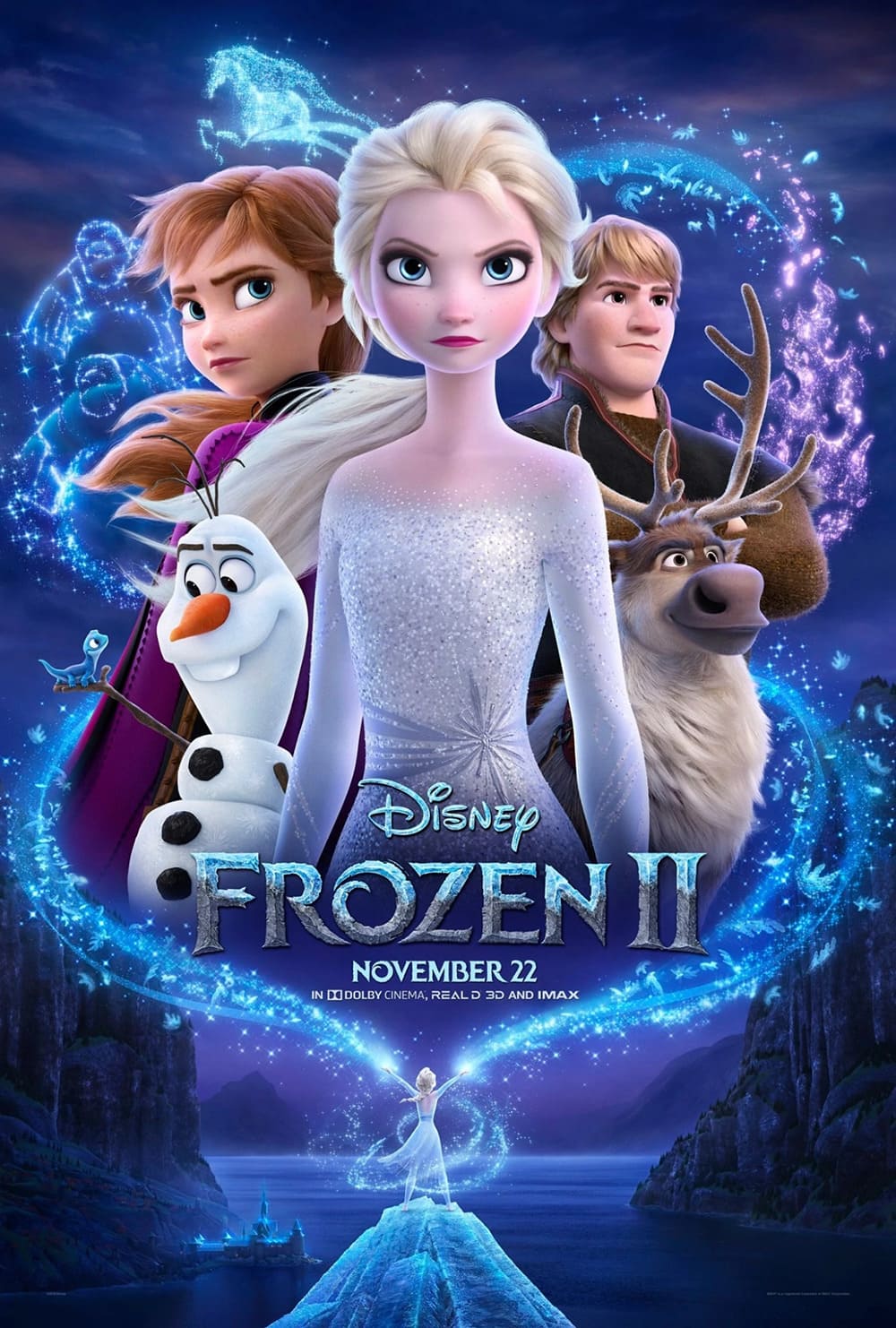 A poster of the famous Disney animation Frozen. Image: JH Movie
3D animation is when computer-generated objects appear to move through three-dimensional space. Through this animation style, objects can be moved and rotated following the same principles as in real life, giving the content a very realistic depth perspective.
4. Motion graphic
The best way to describe motion graphics is bringing the design knowledge to new mediums by adding the elements of time and space to it — i.e. creating movement. Today, motion graphics are still widely used for clips like TV show intro titles and animated logos.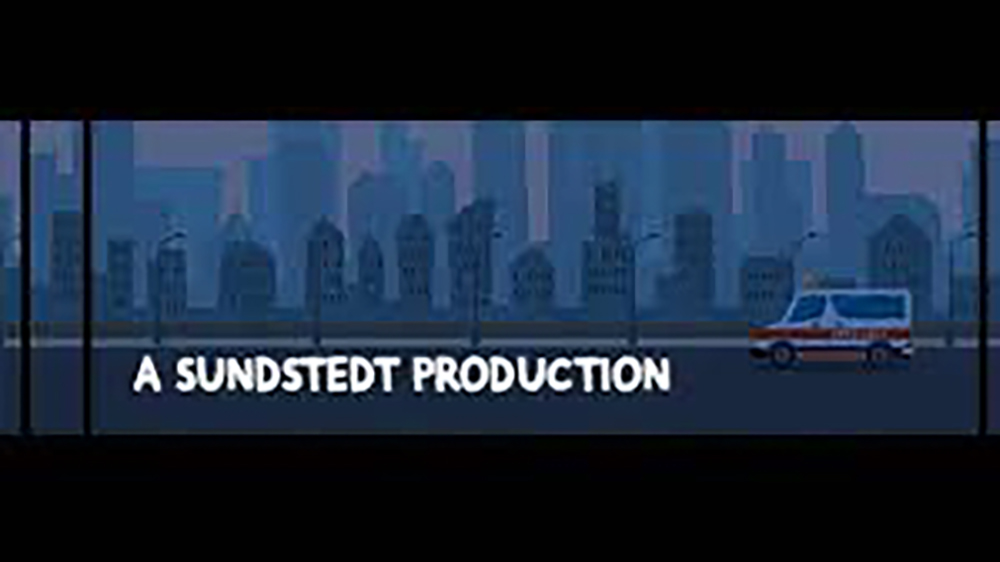 An example of an animated intro titles. Image: Sundstedt
5. Stop motion
Stop motion is an animation technique in which a camera is repeatedly stopped and started, frame-by-frame, in order to give inanimate objects the impression of movement. While it definitely has been around for a long time, it is a great ad content format for product or service explainer videos.

Check out this great stop-motion video example by Oreo: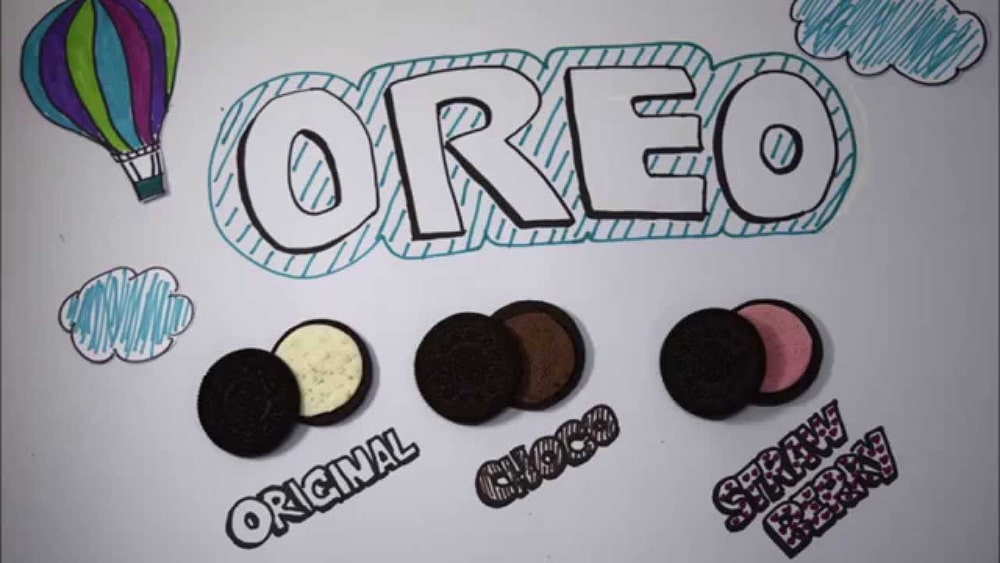 A stop-motion video by Oreo. Video: Oreo
Advantages of using animation in advertising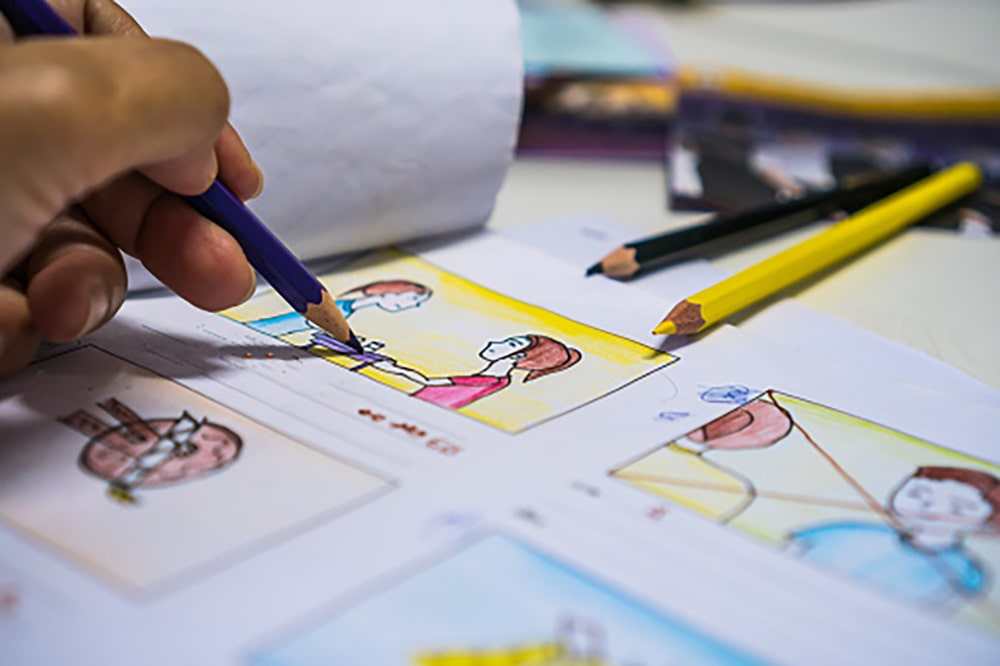 Graphic designers and illustrators can help make your animation dream come true. Image: Unsplash
Now that we have covered the five main styles of animation, it's important to note that video animation might not be appropriate for every business. That being said, it could allow you to showcase your business in a creative way that you haven't thought of.
The decision to use animation is an often-debated one. If you and your company are on the fence over whether to invest in an animated video, consider the following ways it could be the best choice yet – especially if the objective of the video and its intended use fits perfectly with your business:
Allows for better story-telling
Through an animated ad, there's so much more than you can do; from adding voiceovers to choosing an animation style, you can discard huge, blocky texts and paint a visual depiction of what your brand, product or service is about in a more simplified way.
For example, animation would be a perfect medium for startups to introduce their project or service before a product launch. It will help to create buzz around a product, spread information about it across the web, and grow the target audience.
Animations are much cheaper than a live-action commercial
People might think that animation is more expensive than a live-action commercial, but the truth is animations are cheaper to produce. This is because you essentially engage an agency or graphic design artist to create animations for you. When you compare this to a full-blown live-action commercial where you need to factor in various costs such as actors, scriptwriters' fees, logistics, props and venue rental… (the list goes on) you'd be surprised at just how much you'll be saving!
Most importantly, it's far easier to make tweaks and updates to animation, whereas a full production may require reshoots (and more money)!
Helps build brand identity
We're going to say it: people are fed up with promotional speeches and other usual forms of advertising. What they want is something fresh and creative, which is something animation can totally do. Animations don't bore viewers with product pitches or length explanations of what a business or service does, but instead, capture the attention of the audience and make them interested in a brand – your brand.
From the colours that you use to the tone of the voice-over talent, everything about your animated ad builds your brand identity. People remember elements of the content that they consume – like colours that stand out to them or a particular accent, or vocal tones they hear when digesting an ad.
Contributes to sales and conversion
With animated ads, you can promote your new product or service to a broader audience on social media platforms – which allows you to efficiently spotlight the main selling points and include a call to action that can help increase your sales and conversions.
Different types of animation can be used for different purposes in marketing, such as making explainer videos, banners, ads and more. Its ability to bring a message to life in a dynamic and engaging way makes animation a content technique that should be in every brand's marketing playbook – and it should very well be in yours!
Get started with animation and boost your ad performance with Brandripe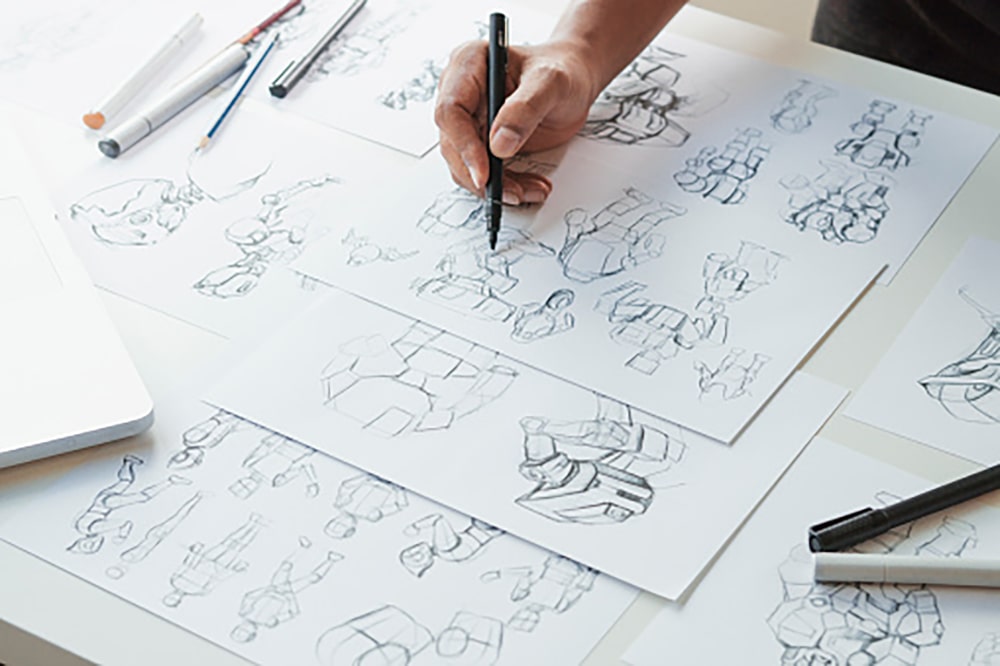 Brandripe is made up of a team of talented graphic designers, illustrators and animators. Image: iStock
Unlike other styles of graphics design, animations require a specialised set of skills and knowledge. Not every graphic designer has the knowledge to do it – and the amount of detailed work it requires can be tedious.
That's why Brandripe is the perfect partner for you.

Our team pretty much does it all, from website design to social media as well as animation. We are the trusted partner to some of the most prominent brands in the region like Zalora, Allianz and more. You can check out some of our work samples for them here.
Save yourself some time with Brandripe's on-demand graphic design services as we offer a guaranteed 24 to 48 hours turnaround time, plus a subscription-based model that gives you full flexibility to outsource based on your needs (you can view our rates here).
Let's talk more! Feel free to schedule a 15-minute VIP Demo Call with us at your earliest convenience, so our team can guide you through the whole process and introduce you to the world of animation! Otherwise, we're also contactable via email at hi@brandripe.com or via the Chat toggle on the main page, and we're always available to answer any questions you might have.