Image: Freepik
Are you weighing your options between engaging a graphic design freelancer, hiring in-house, hiring an agency or perhaps subscribing to an on-demand graphic designing service? If the answer is yes, you've come to the right place.
In this article, we give you the answer to the number one question any supervisor or finance personnel will ask: how much will it cost? Keep on reading to get the lay of the land on the price list for graphic design in Singapore. Remember this as you read – price is what you pay, but value is what you get.
Now, in any strategic planning for more efficient business operations, it's important to understand resource management. In this case, your resource is your money.
So how much money should you set aside for graphic design services? It depends. Twitter paid iStock $15 for their logo and Nike paid a graphic design student $35 for their logo, while BP paid $211,000,000 to a design agency. There really isn't a one-size-fits-all when it comes to these things.
However, to help manage the ambiguity of graphic design costs, you can consider other variables beyond price, namely ease of communication with the designer, their experience, quality of work and, of course, the deliverables that are included with the price tag.
Before we share the ballpark figure, it's important to have an understanding of the individualised value per visual content. We will also include a brief description of each visual content so you can make an informed choice of what visual content you'll be needing.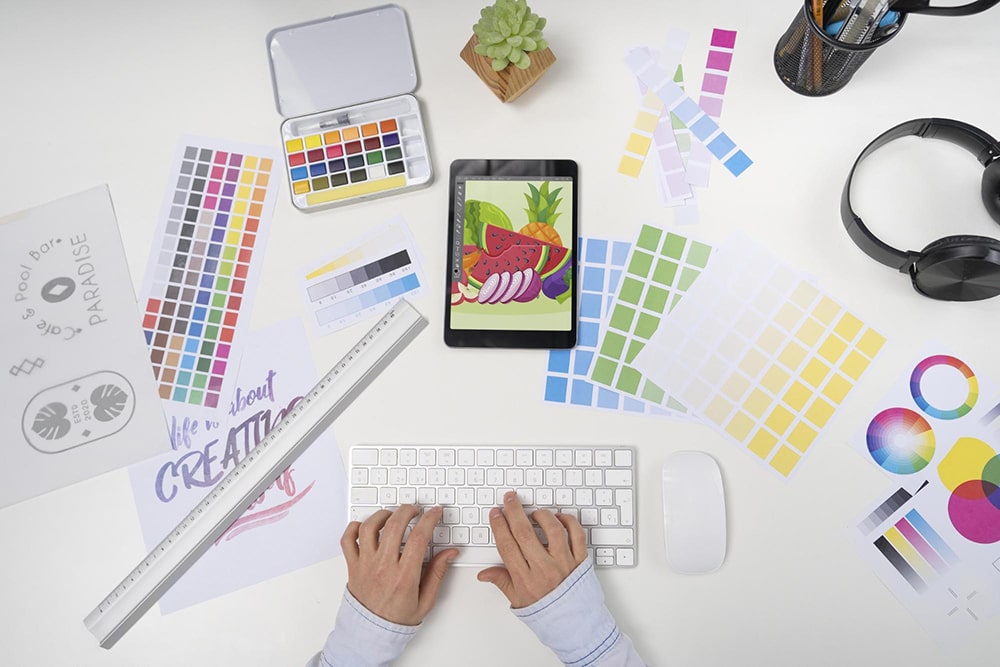 Different types of visual content vary in price. Image: Freepik
Graphic design service price list in Singapore
Perception matters, so a strong logo paired with consistent branding across all the visual elements of your marketing campaigns is crucial for your budding business. Logo and branding are where your business sets the tone through a visual identity which includes typography, a colour palette and imagery.
Agency: From SGD1,300+ for a basic logo and branding guide package.
Freelancer: From SGD150+ for a basic logo and SGD300+ for a branding guide.
Hiring in-house: From SGD2,000+ (monthly salary; excludes additional employment costs from recruitment, training and other benefits).
Your customers are on social media. It's an online platform where your customers are communicating with each other. Facebook, Instagram, TikTok and LinkedIn are where your customers are getting most of their information these days, so it's important for your social media graphics to stand out.
Agency: From SGD 1,500+ for an estimate of 12 designs monthly per platform.
Freelancer: From SGD150+ for an estimate of 3 designs per month per platform.
Hiring in-house: From SGD2,000+ (monthly salary) you can push your in-house talent to churn out a large volume of social media designs; however, other graphic design projects may be compromised in terms of the quality of the output or timeline for delivery as a result.
*Prices vary depending on the volume of visual content that is required monthly and the designer's level of experience.

An example of print marketing material. Image: Freepik
If brochures, posters, flyers, bunting designs etc are what popped into your mind, then you are in the right direction. Print marketing materials are any items that help communicate your product or services to your customers offline. It's crucial to get the right designer because mistakes can cost a pretty penny to your organisation.
Agency: From SGD3,000 for a marketing material package and basic design. Some agencies might throw in printing as part of the package or add it as a separate cost.
Freelancer: From SGD200 for a simple two-page brochure and up to SGD2,000 in package deals. Again, it largely depends on the experience of the designer and the complexity of the design. Usually, freelancers will only design and will not offer to include printing costs.
Hiring in-house: From SGD2,000+ (monthly salary) you can probably squeeze in a couple of flyers, banners and even brochures. However, the lower the price range of your hire and without investing in training, you might be looking at a lot of revision, exceeding timelines and worse, the cost of reprinting because of design errors.
Give your brand a unique visual tone by enhancing your visual content with illustrations. A good illustration can do wonders in getting your message out to your potential customers.
Agency: From SGD 1,500 is usually packaged in with social media design or print marketing materials.
Freelancer: From SGD500 for 5-10 illustrations and the price may vary depending on the usage rights of the illustration.
Hiring in-house: From SGD2,000+ (monthly salary), although if your designer is already loaded with work, they may not be able to give the illustration the creative edge to help strengthen your visual content.
So much to say, so little space? Have an expert design your presentation deck to capture the attention of your audience in seconds. A skilled designer can help you convey your message in a short, simple yet appealing way.
Agency: From SGD 2,000 which may include some copywriting packaged in. However, turnaround time may be delayed due to agency approval layers and there are also numerous hidden costs to consider depending on the complexity of the content for your presentation deck.
Freelancer: From SGD60/hour. Most freelancers charge hourly which can be difficult for companies to justify working with especially when the scope of work is subject to change and revision.
Hiring in-house: From SGD2,000 (monthly salary), a presentation deck design can be a time-consuming task which will distract your in-house talent on more revenue-generating tasks.
What are you paying for?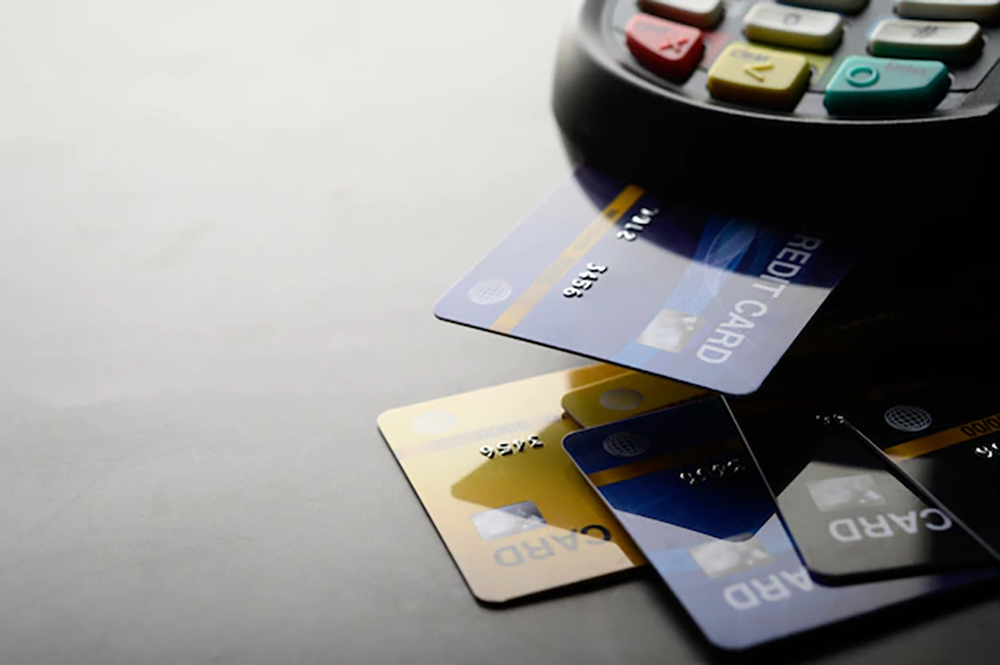 It's important for any business owners to know exactly what they are paying for. Image: Freepik
So now that you're familiar with what the average cost of graphic design is in Singapore, it's time to answer the other burning question: what are you really paying for? We break it down for you in this section so as to ease your decision-making process:
Agency
If you go for the basic package, chances are your design project will be passed to the junior executives in the agency while guided by the seniors. If you are willing to pay extra, you might get someone more experienced to work on your design project.
With the volume of work an agency works on, they would usually invest in high-end software and have access to provide higher quality output with a minimal turnaround time.
However, do consider that the lower the price, the higher the chances of hidden costs on the final invoice. Hidden costs may include usage rights, payment term interests, tax, revisions, etc.
With a big agency, you will have access to more creative minds and perhaps even a higher depth of research that can leave you with a high-quality logo and branding guide.
Agencies are great if you have a clear scope of work and the agency has a background working with other clients in your industry. However, the high price tag might make you expect a quick turnaround time but that may not always be the case.
Freelancer
Freelancers are generally more straightforward; the low price is ideal if you are clear on the exact deliverable you are after.
You may have a low-cost freelancer at the cost of a poor work ethic or a higher-cost freelancer with a quick turnaround. However, a lot of time and research to filter freelancers is actually more costly for your company than you may think.
For the price you pay, you should go for someone with the specific industry experience you can leverage on.
It can also be less messy to work with an individual as opposed to a team.
In-house
You are paying for a high volume of work, however, setting tight deadlines can result in burnout of an in-house employee.
In-house talents are ideal when you have a very extensive budget as the cost of hiring, training and other employment-related benefits are relatively high in comparison to outsourcing design work. This is especially if you don't have guarantees of enough design tasks to fill a workweek.
Long term, hiring in-house would be great for your large organisation as talents are trained to ensure consistent branding and turnaround time for design tasks can be radically reduced.
That being said, in-house designers also typically specialise in certain types of creative work, which means that if you're planning on promoting a new product or service or running a campaign, you'll need to hire multiple resources (ergo, end up outsourcing the work) to handle other deliverables such as website design, video and more.
Subscription-based design services, such as Brandripe

From SGD699+ and without any extra costs, you can rest easy by outsourcing your design work to a subscription-based design service such as Brandripe. Here is what you're getting for SGD699:
Unlimited requests - So, forget the individualised costs you read about earlier because, with Brandripe, you can ask for as many designs as you need and in as many formats as you need them at one simple flat monthly rate.
Unlimited revisions - Easily save you and your company hundreds if not thousands of dollars because Brandripe does not charge for revisions and you end up with the design you want.
Full-usage rights - Brandripe understands the needs of growing businesses and provides the original source file for the final visual content for you to repurpose as needed, at no extra cost.
Guaranteed 24-48 hour turnaround time - For an agency or even a freelancer to provide such guarantees, it would easily cost between SGD3,000 to SGD30,000 but at SGD699, Brandripe gives you the service-level guarantee.
Unlimited businesses and brands under a single account - Stretch your SGD699 plan by putting together multiple accounts under a single subscription and enjoy Brandripe's design services for all of them. Yes, again, at no extra cost.
Quality work for an affordable fee - Brandripe believes design work doesn't need to be expensive or complicated. After working with over 100 agencies, marketing teams as well as SMEs and startups, we believe that our subscription-based design services have helped our clients during financially turbulent times. We hope to be there for you too.
If this sounds like a match made in heaven, go ahead and schedule a 15-minute VIP Demo Call us at your earliest convenience! Otherwise, feel free to drop us an email at hi@brandripe.com and someone from our team would get back to you with the best plan to help propel your business forward.
In the meantime, find out more about what we have to offer by visiting our main page.