Image: Pexels
It takes only 13 milliseconds for a human brain to process an image, which is about 60,000 times faster than it takes to digest text.
With that in mind, it makes sense why everyone can agree that graphic design is the most effective tool to capture, build and disseminate information all at once. Think about it: graphic designers create magic every single day by transforming someone's mental vision into actual, tangible designs.
Top brands like Apple, Starbucks and IKEA have built their entire identity on the back of their brand aesthetics – all of which are uniquely designed to exude their own personality and tone of voice.
Through strong, creative graphic design work that was ahead of its time, the aforementioned brands are now known and recognised throughout the world for their distinctive logo, distinguished typography and colours.
If you are a brand or a business owner in an incredibly robust landscape and highly competitive country such as Singapore, investing in your brand's graphic design work can be the most important spend in your marketing budget.
So, if you have dreams of turning your brand or business into something big like Apple or even Starbucks (in other words, becoming a billionaire), you'll need to think like a billionaire as well as familiarise yourself with the latest graphic design trends and use them to your advantage – especially in your marketing and communications strategy.
The top 3 graphic design trends to look out for in 2022/2023
In such a competitive space, how do you cut through the noise with eye-catching graphic design? Based on our own analysis of global trends, here are the top three graphic design trends that are emerging this year and are here to stay well into the next year.
1. Include everything and everyone in your designs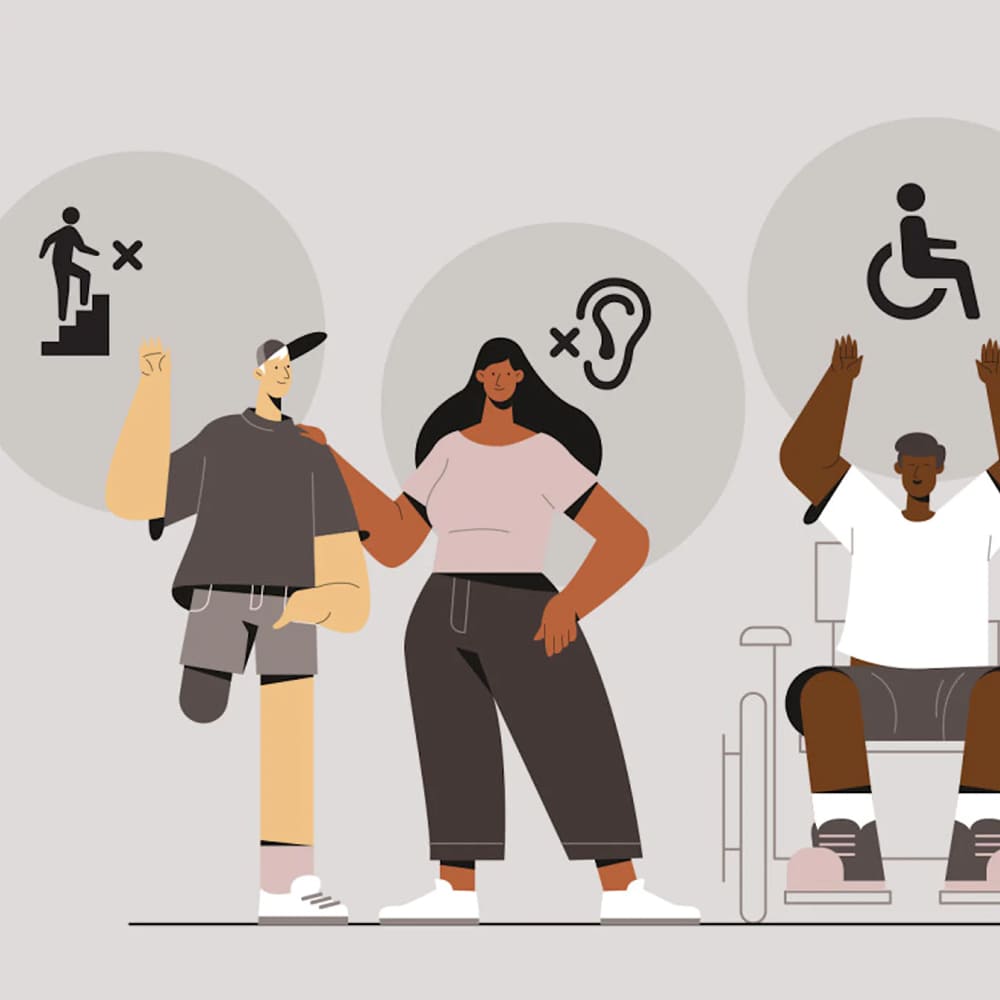 Stay on top of the graphic design game by being more inclusive. Image: 99designs
We are moving towards a more inclusive, self-aware society and this is reflected in the content that we consume. Representations of diverse ethnic groups, gender and socio-economic differences – to name a few – fuel and supply the demand for a more inclusive media overall.
2. Memes for all reasons and seasons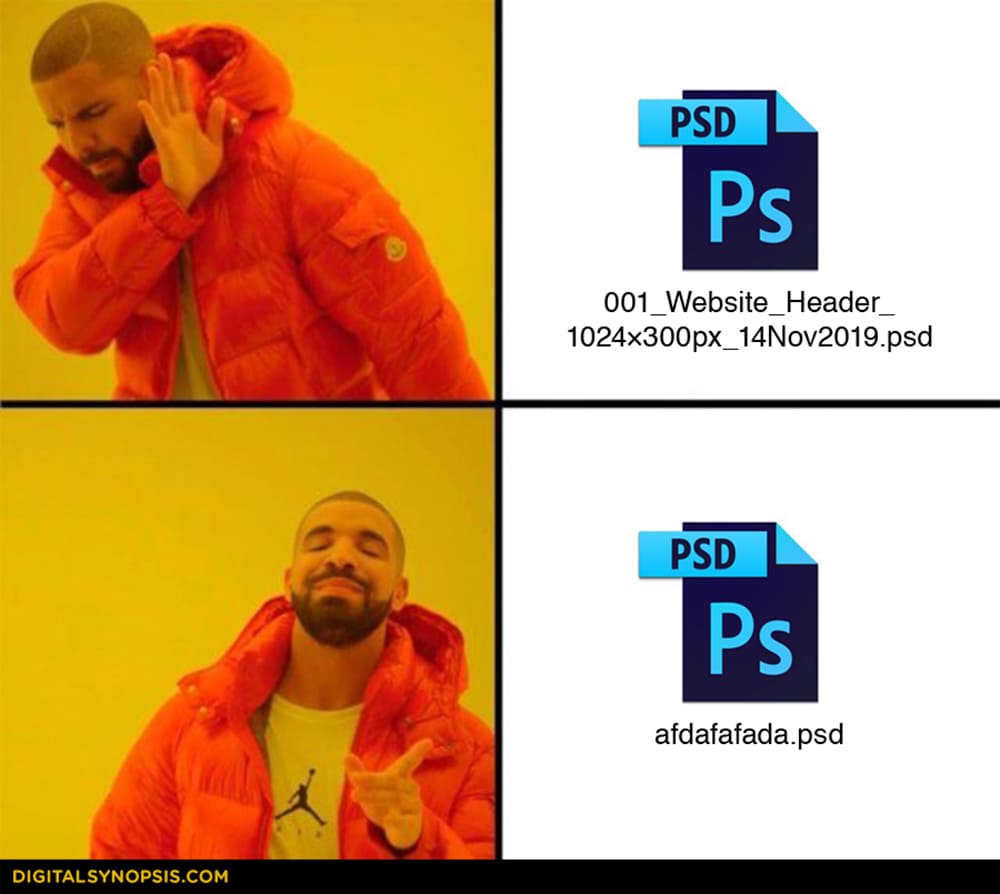 Memes can double as pieces of information and entertainment at the same time. Image: Pinterest
With the younger generation taking over, brands and businesses have adapted to their sense of humour and communicate through memes. It has proven to be likeable to not just Gen Z and it's definitely here to stay.
3. Make it minimal yet colourful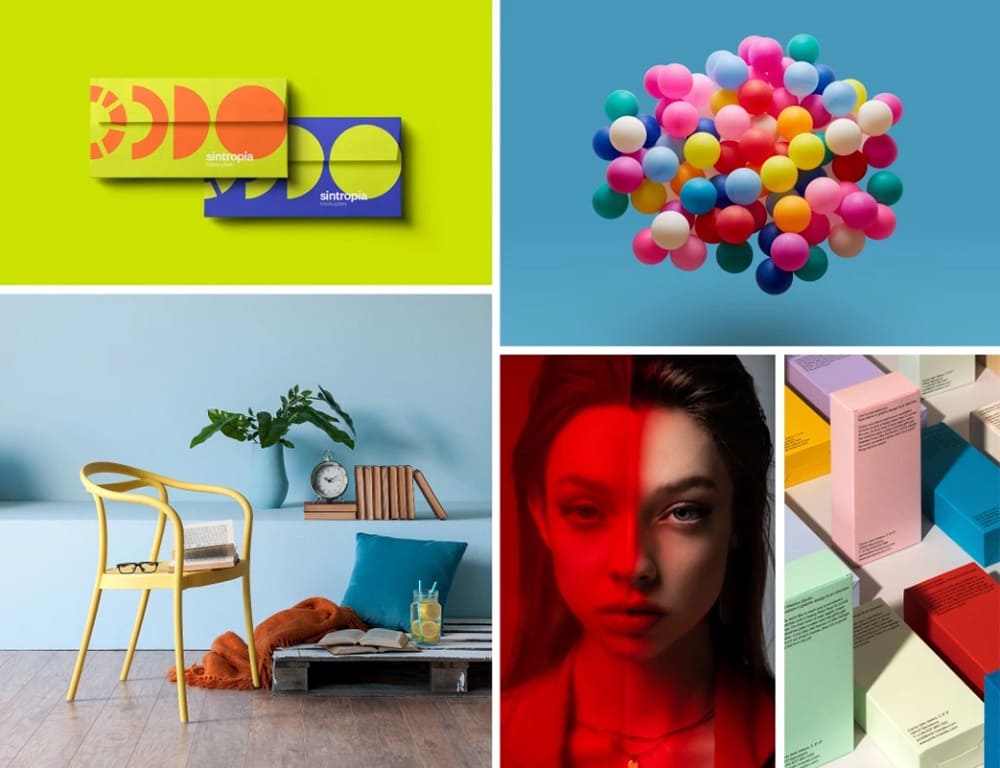 Minimalism doesn't always have to be black and white. Image: Shutterstock
Minimalism trends were highly acclaimed as they convey a feeling of simplicity and sophistication. Industry experts point to colourful minimalism taking centre stage among graphic design trends.
The billion-dollar question: should you hire an in-house designer or outsource the job?
Now that you are clear on the importance of graphic design, what it can do for your brand or business, as well as what trends to adopt and look out for, here's a very important question: is it better to hire an in-house designer to take care of it, or should you outsource it?
Before you mull over that question and make a decision, let's run through some live market data on this talent pool.
For starters, graphic designers are highly sought after in Singapore. According to Jobstreet, a career in graphic design is in high demand, making it one of Singapore's highest-paid jobs.
The median gross monthly income of a full-time graphic designer was roughly $4,543 in 2020, but fast forward to today, a graphic designer with at least five years of experience can easily earn more than that.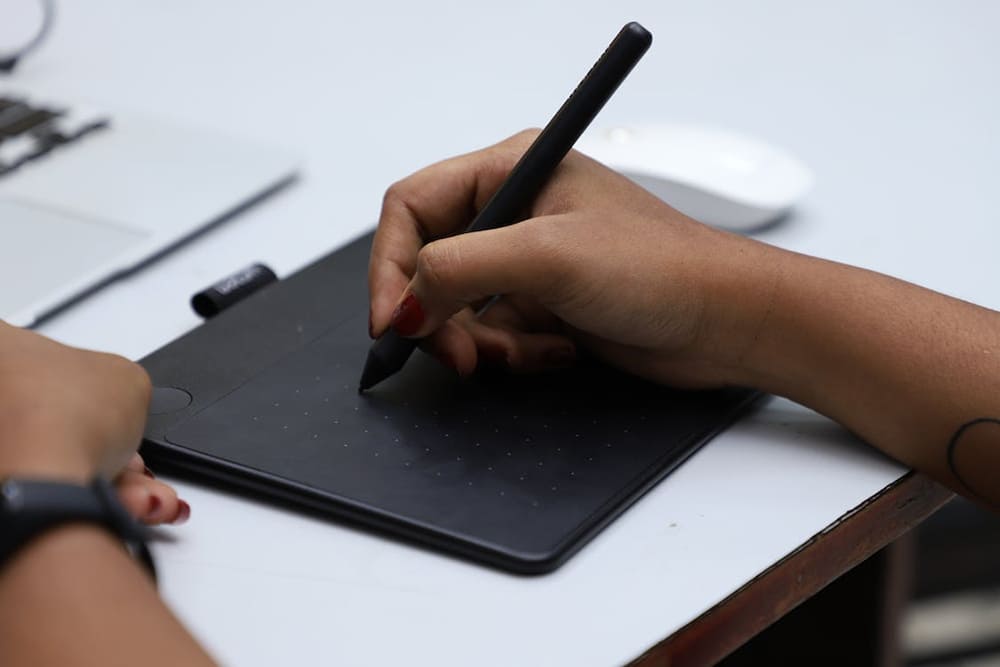 Hiring an in-house designer does come at a cost – something that budding businesses may not be able to cover. Image: Pexels
Needless to say, engaging a full-time graphic designer can be a competitive field in and of itself as candidates are quickly snapped up by both growing and established companies. This is why opting for freelancers or outsourced graphic design services can prove to be more value-adding for your needs as you scale your brand through a period of growth – especially in Singapore.
Our advice is always to do your research and figure out what would work best for your company or business style, how much graphic design is needed, and what would fit your budget.
Hiring freelancers definitely has its own set of pros and cons, but we highly recommend going with on-demand outsourced help – which you can read all about in our blog post here.
What would a billionaire do?
Here's the kicker – thinking (or even spending) like a billionaire has got very little to do with extravagant and reckless spending. The truth of the matter is that successful, multi-million dollar businesses make decisions strategically.
One of those strategic decisions is to outsource graphic design services, especially in a fast-paced and saturated market like Singapore. Here are some very important tips to keep in mind before doing so:
Have a clear content strategy and budget
The essence of success is really dependent on having a clear, thought-out content strategy that will help you get to your marketing objectives. This involves knowing what message, visuals and channels are relevant to fulfil those objectives and just how many pieces of content are required throughout the entire campaign.

This information is crucial as it becomes the project brief for a freelancer or an outsourced graphic design person to take on. It also gives them a good view of what the overall narrative is – and this helps your creative partners determine how complex the content creation process is, which will directly impact costs.


Make sure you own the rights to the designs
The tricky part about working with solo graphic designers or even agencies is the legality that your design deliverables belong to them as intellectual properties. Be careful about approaching this – as it can incur recurring costs for you to keep using the materials created, or hold you down to a specific deadline.

While it is extremely important for designers to hold their work, get to a middle ground where both your brand and the designer can protect both interests.


Be transparent with expectations
Two things that often turn outsourced relationships sour are revisions and turnaround time.

Make sure you are happy with the set criteria around turnaround time and the number of revisions they can accommodate. It is common for freelancers to cap a limit, as to protect their time invested in the work and keep it within scope. Hence, iron this out in the beginning and make sure you know what the final deliverable should look like, and when it should be delivered.
Brandripe ticks all the boxes (and would be the billionaire's choice)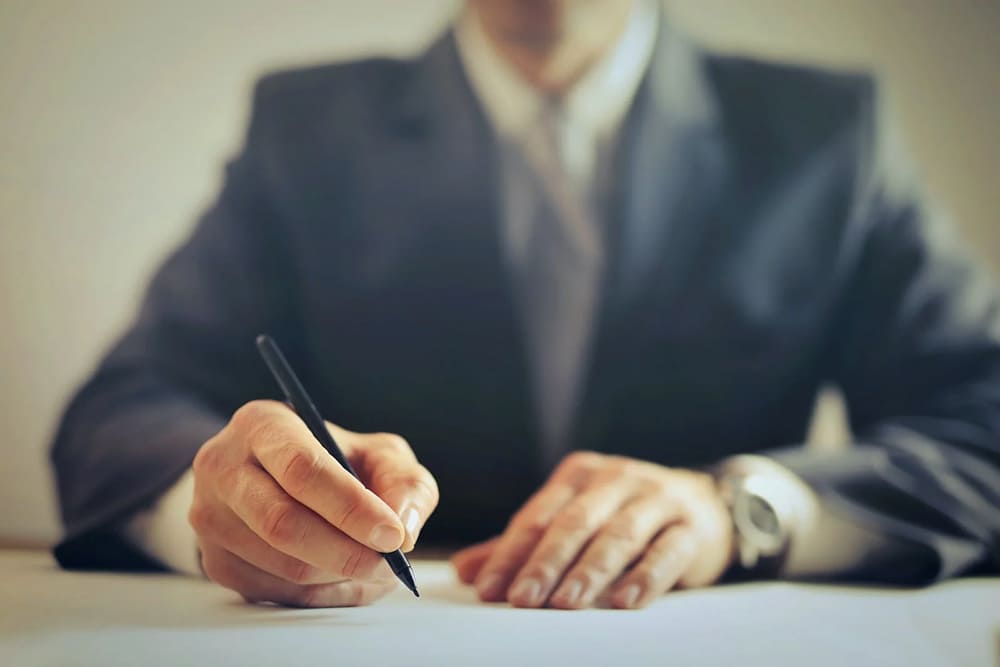 A billionaire would make a strategic decision to hire an on-demand graphic design service! Image: Pexels
To ensure the success of your brand or business, you'll need to focus on multiple things at the same time, with operations and marketing being top priorities. So, why not focus on perfecting your operations and leaving the visual and marketing collateral to a trusted creative design partner such as Brandripe? It's what a strategic-thinking billionaire would do, after all!
As the graphic design partner to some of the hottest brands in Singapore like Zalora, Holika Holika and Gold-D, our team have years of insight and understanding of what different businesses need. We understand what it takes to stand out from competitors – no matter what industry you're in – and help you scale fast through visuals that will attract, convert and retain customers.

Check out our artwork samples for Zalora, Holika Holika and Gold-D below!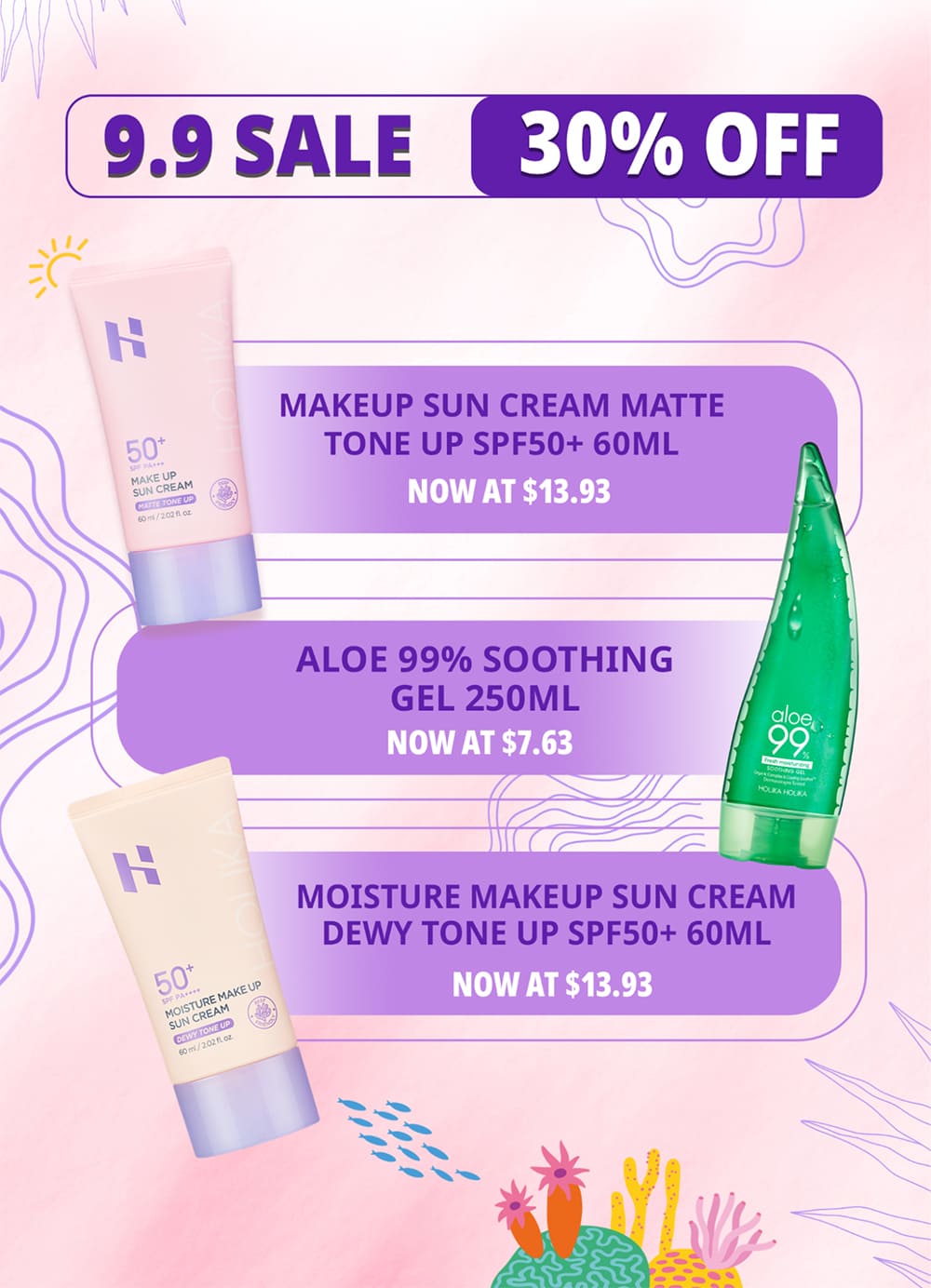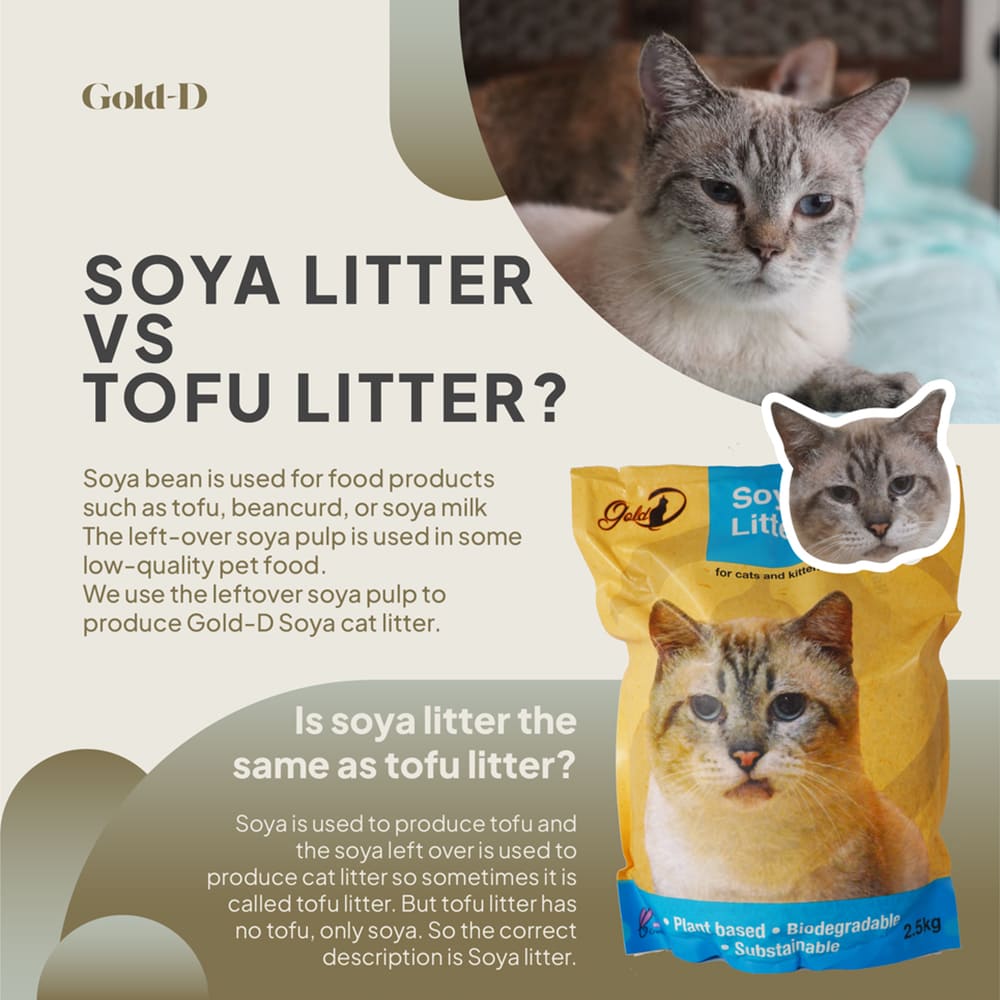 There's a reason why we are the go-to partner for outsourced graphic design services in Singapore – working with Brandripe is truly fuss-free, and covers all of the important points mentioned earlier (affordable budget, ownership of work, and clear expectations).
Working around a budget isn't always straightforward and some things are truly non-negotiable, which is why our subscription-based pricing is a miracle cure for brands who need room for flexibility.
Plus, we also offer affordable, flat pricing for unlimited amounts of revisions and requests – something that is very crucial for businesses and brands that constantly run campaigns and create a lot of content!
We'd also like to preface that there is no fine print here; we're completely transparent about ownership rights. This means that you fully own all the works that were created for your and your brand or business, which gives you the total security and freedom to use all the assets according to your whims and fancies.
Lastly, Brandripe prides itself with a guaranteed turnaround time of between 24 to 48 hours. We understand that it's a fast-paced scene out there, and brands need to adapt almost instantaneously. Our agile approach has supported small and large businesses alike in scaling their business fluidly, and we can definitely do the same for you and be there for you when you need us.
Boost your brand in Singapore now with Brandripe! Find out more about how we can support you, and schedule a 15-minute VIP demo call with a dedicated member of our team so we can get to work as soon as possible!