The world of social media is a fast-paced one, with a constant flow of new content, news and ideas. Ask any social media manager, and one of the tools they cannot live without would be a social media calendar app or platform.
Depending on the type of brand product or services that you offer, you may need to communicate more frequently or less so to your audience on social media. This can make your social media posting schedule simple or complex.
Either way, a social media calendar is still crucial for the following reasons:
It allows you to plan ahead, structuring your work around topics of priority such as key promotions
It ensures that you have enough content for frequency
It allows you to spot-check or vet content in advance, which will save you from embarrassing typos or any miscommunication (or worse, going viral for the wrong thing)
It gives you time and space to develop high-quality content ahead of posting
It helps you to pay attention to key dates and track live campaign performance
The importance of social media calendars and templates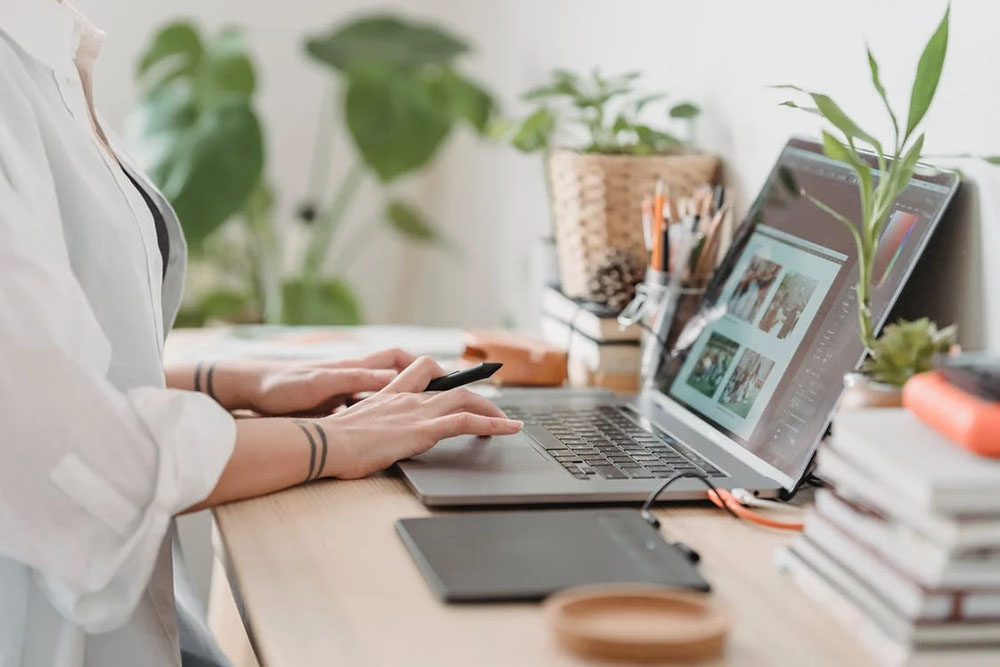 Image: Pexels
Every social media manager or executive has a different way of managing content. Some prefer doing up their own calendars from scratch – like on Microsoft Excel or Google Sheets, for example. Others prefer to save both time and effort by taking advantage of the resources available on the Internet and settling for a ready-made calendar.
The same goes for content creation. Some prefer to create their own designs from scratch, while others opt for impressive-looking social media templates.
As a marketer, getting equipped with tools to simplify your daily process is a step forward. This is something we personally recommend because as mentioned, the world of social media moves so fast that you may not even have the luxury of spending a lot of time creating a post from scratch.
Imagine having mere minutes to break some exciting news to the world, but missing the opportunity to be the first brand, business or outlet to post because of design issues! This scenario alone should be able to convince you of the need to have a template ready.
What should you post on social media?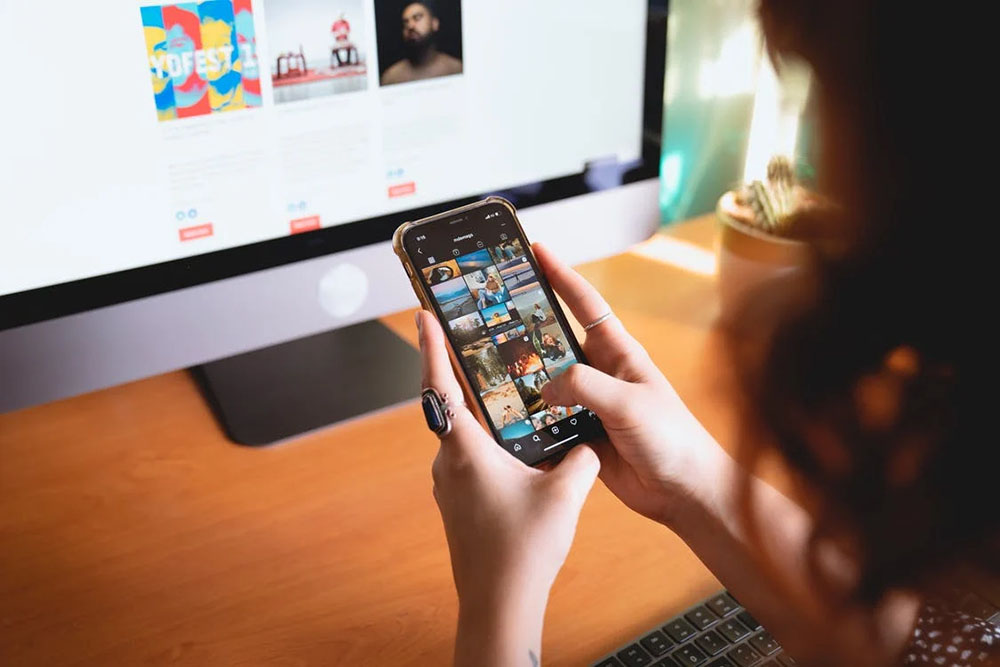 Image: Pexels
Urgency and time issues aside, there is still the question of what content you should go for when there isn't any pressing news to break.
For you to take advantage of the powerful tool that is social media, it's crucial that you don't leave your pages empty or "dead". In other words, you should consistently post something on your page to keep your prospective and existing customers engaged and interested.
Plus, the more you post, the more likely you are to get bumped up to the top of your followers' list of new updates, stories or posts.
But what happens when you're unsure of what to post about? Despite our recommendation that you should post regularly, this doesn't mean that you should post for the sake of posting. After all, you wouldn't want to post a random picture of a flower when your business or brand sells food or gadgets, right?
Don't panic; regardless of what your brand is all about, we've put together the top five social media post ideas that you must and should have on your calendar plan. These ideas are so versatile that they can be used on any major social media platform, and are relevant for almost any type of product or service too!
1. Educational or informative content

Image: Visme
The 80/20 rule indicates that 80% of social media posts should be useful to your audience — meaning that your content should serve to educate, entertain or help provide a solution to your audience.
This methodology is highly championed by social media experts, which is understandable because seeing nothing but direct selling can very easily come across as spam for the average user.
It is recommended that only 20% of your content should explicitly promote your business. Even then, you should make the effort to position them correctly as a solution for the problem statement at hand (by way of addressing a common or trending issue, as opposed to just randomly advertising your business).
2. Contests and giveaways
Want to see a massive jump in your follower count? Well, here's a surefire to do just that.
According to the social media management tool Tailwind, posting and organising contests and giveaways on social media can actually help you grow your followers 70% faster in three months versus a completely organic approach.
Social media competitions are great for generating and increasing buzz around your page, while also allowing your followers to engage you more actively.
You can set up a contest that gives the winner a trial sample of your product, or even a special service appointment that they can document and promote on their social media accounts too (which will help you reach more people in their communities).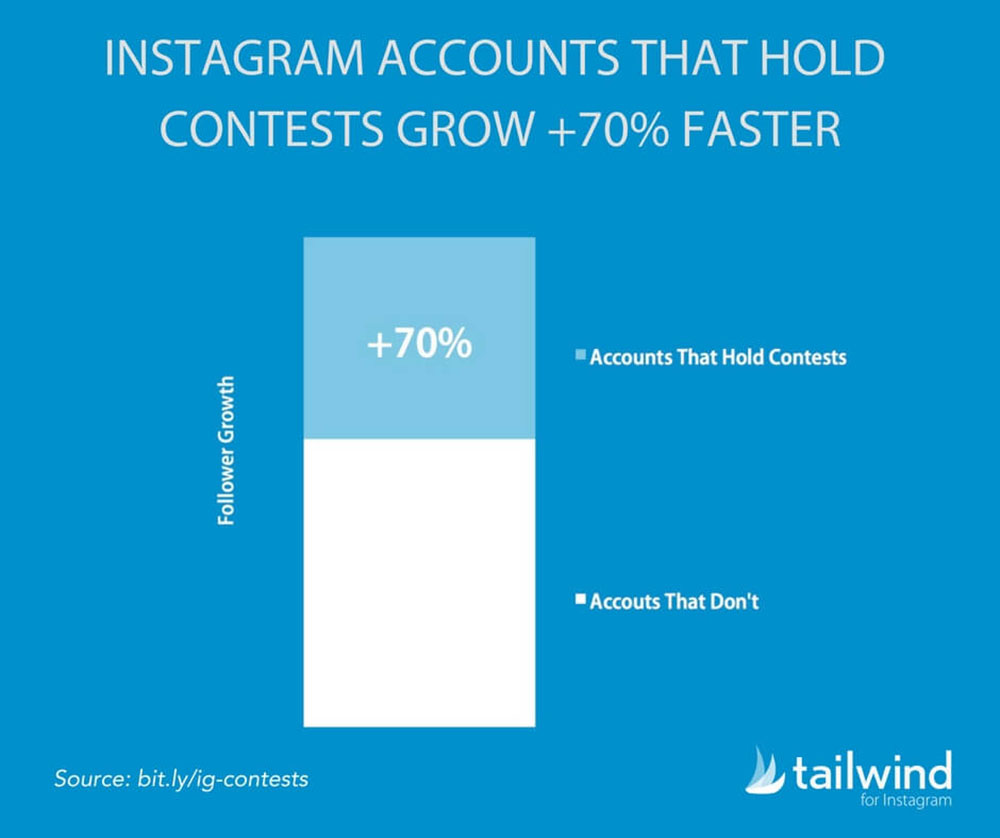 Image: Tailwind
3. Ask me anything
"Ask me anything" or AMA, is a type of interactive post in which someone or a brand representative answers questions, usually in real-time.
Straight out of a marketer's playbook, AMA campaigns on social media are a great way for your brand to engage with an audience as well as promote new features, updates, and products.
A good strategy is to keep the AMA content specific to a certain topic that aligns with your business interest. For example, you could play around with topics surrounding new product features or a star item.
While this type of content is perceived to be more 'on the spot' and active, it's always recommended that you prepare the answers to common questions.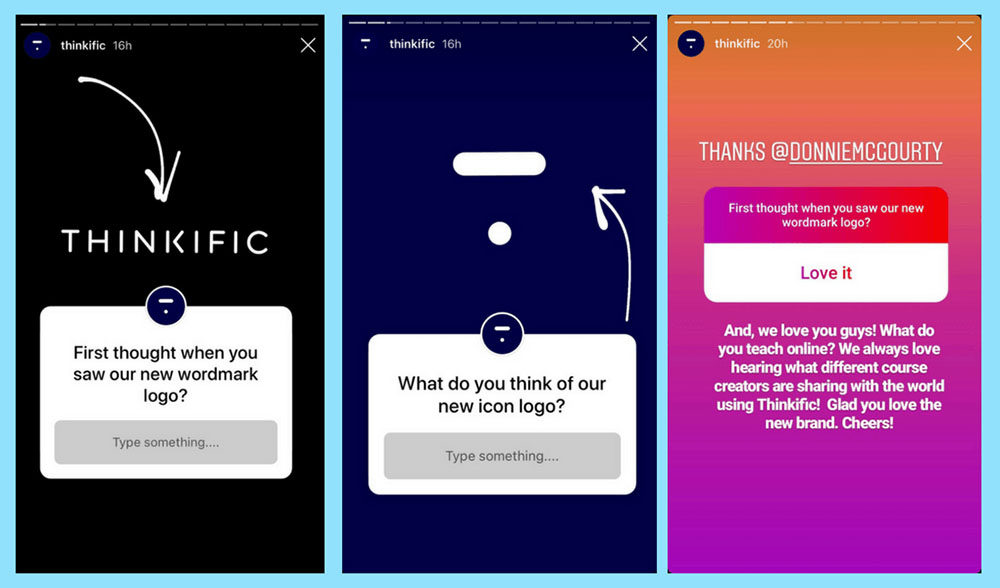 Image: Later
4. Testimonials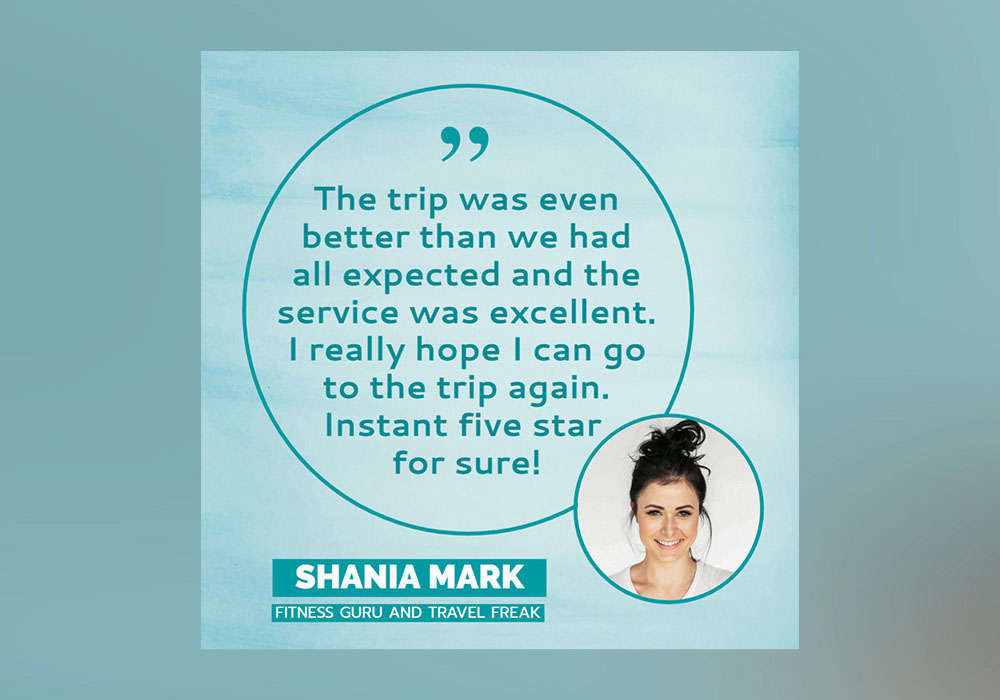 Image: Pinterest
This is definitely a no-brainer: according to the e-commerce news website Big Commerce, 88% of consumers revealed that they trust online reviews as much as personal recommendations.
We've all been there and we can definitely agree with this. We're most likely to purchase a product after reading rave reviews about it, and this is because brands that showcase positive reviews and testimonials make prospective customers trust them more.
On that note, there's no better place to share customer testimonials than across and on your social media channels.
Here's a tip though; focus on building more authentic feedback content instead of just compiling keywords from customers and cramming all of that in a post. You can also put a face to the testimonial by including the customer's photo and tagging their profiles to solidify that sense of sincerity.
5. Seasonal-themed content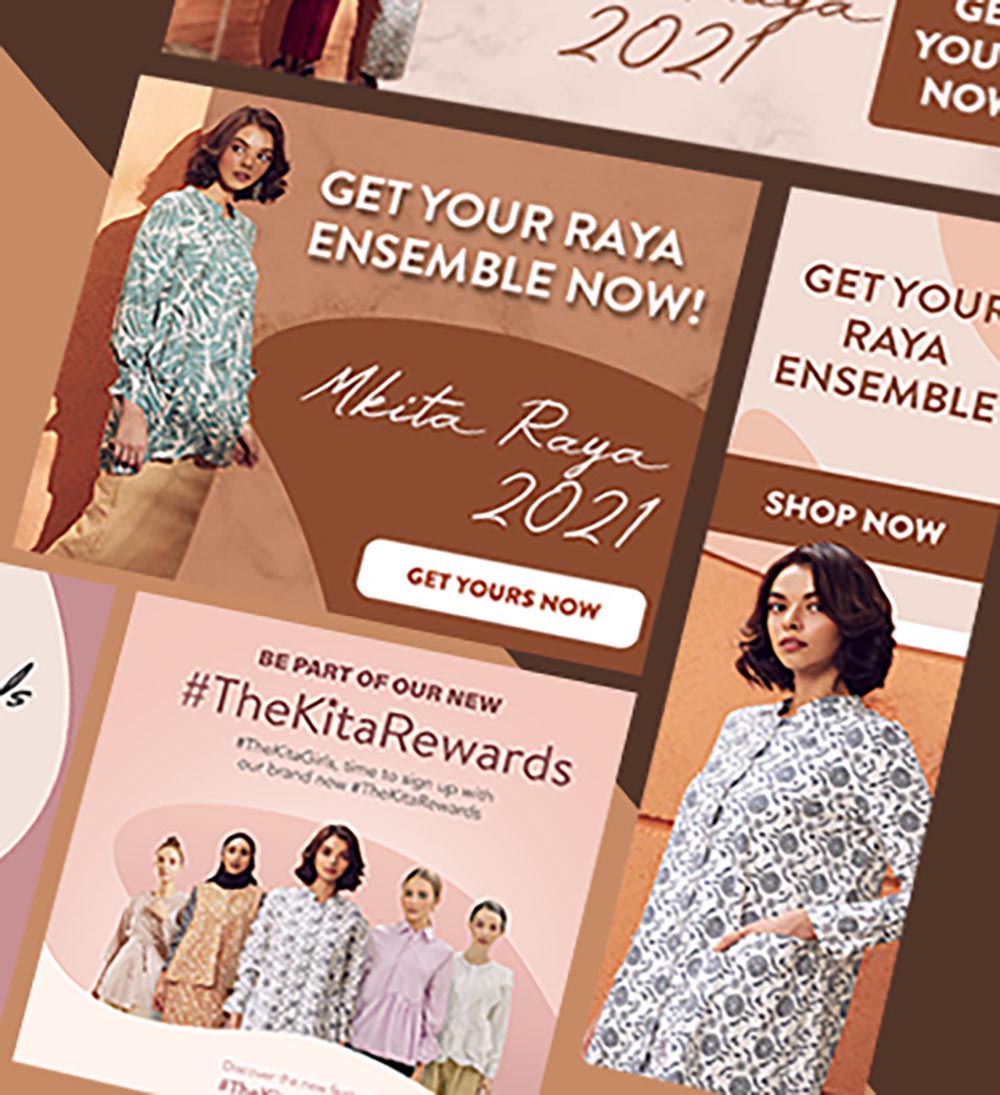 Image: Brandripe
As the name suggests, this is a type of content that is associated with a specific season (think Christmas, Raya, Chinese New Year, etc). Granted, you don't have to celebrate every single holiday or event, but targeting ones that are relevant to your target audience is key to making this type of content work and flourish.
Knowing what seasons are popular with your customer base is also a great way of planning your social media calendar, as you'll be able to pinpoint the right time to run specific promotions.
What's more is that since seasonal content is cyclical, you can repurpose a lot of previous content – effectively saving you a lot of time, energy and effort.
Upgrade your social media game with Brandripe
Since we're on the subject of social media, we'd like to introduce you to new additions to the Brandripe graphic design asset library:
· A free Social Media Calendar template request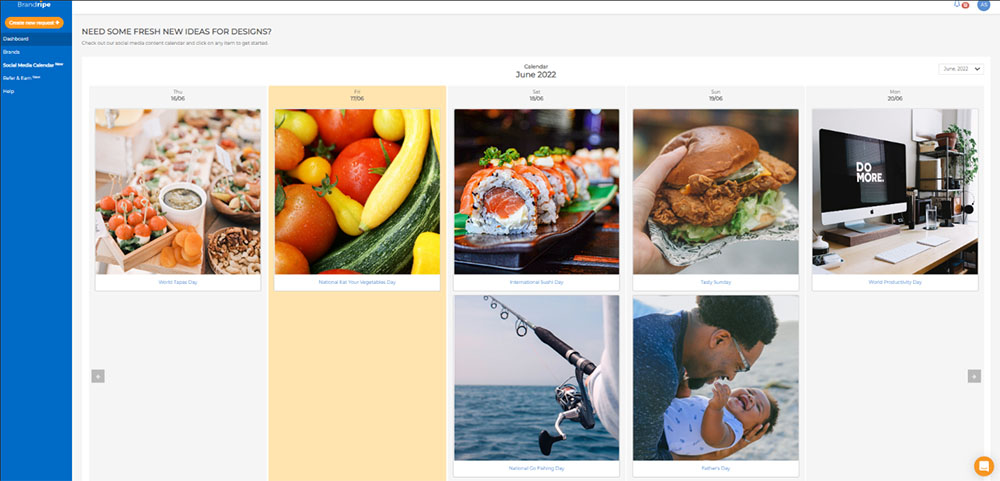 This makes the process of ideating and collating content for your social media calendar much simpler and more straightforward. We've got ready templates for all the major celebrations like Christmas, Chinese New Year and more – complete with references for you on key colour tones you can play around with to stand out from a sea of similar seasonal posts.
This service is also free-of-charge to all Brandripe clients, so if you are already one, go ahead and access this new tool in three easy steps:
Select the content you want by clicking "use this template"
Edit the brief to make any changes as you see fit
Click submit!
Now, you're all set to start creating your own impressive content based on the ideas outlined in this post, and garner the attention of millions of social media users out there!
If you're not a Brandripe client, you can always find out more about our social media tools and templates, and how else we can help your business or brand. Go ahead and set up a quick 15-minute VIP demo call with us at your earliest convenience to get a virtual tour of what Brandripe has to offer!