We all know that American online job site Upwork has been the go-to platform for employers and freelancers alike for gigs, short-term engagements and subscription-based work.
But in case you didn't know or haven't heard about Upwork, we'll run you through what it's like. On Upwork, users or freelancers sign up and create a profile that highlights their skills and portfolio, while clients – who are typically business owners, startup personnel, entrepreneurs or even conglomerates – post jobs when they need help getting a job done.
There are hundreds of jobs to choose from on Upwork, with categories that include Web, Mobile & Software Development, Design & Creative, Admin Support and many more.
While this sounds like heaven for freelancers, especially with such a wide range of options available, using Upwork does pose certain limitations to businesses or brands, especially if you are looking for a very specific talent pool: graphic designers.
Here's an example of why this is so – Upwork charges a certain percentage for each project (based on a freelancer's total billings) which, in turn, leads to a hike in service prices that are then charged to businesses or employers as they try to protect their profit margins.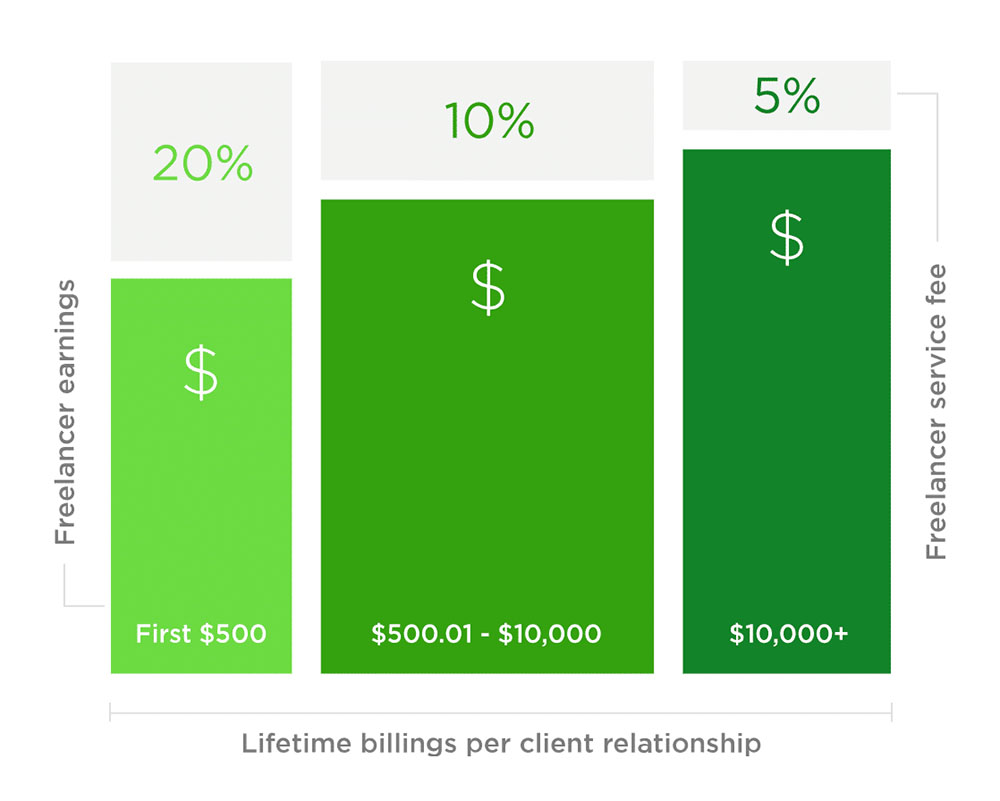 Image: TechUseful
As a client, you'll also be spending a huge chunk of time sifting through bids, as each freelancer interested in taking up your work needs to bid on it with a proposal that covers their stated turnaround time and total fees charged.
We know what you're thinking – this isn't very ideal, especially when there are dozens of bids to review and you have a dire need to focus on getting the job done immediately.
If that does sound a bit too hectic for your taste and current needs, don't worry. There are plenty of similar sites and platforms out there that can bridge the gap between you and the freelance support that you need.
Here, we've listed five very reliable alternatives to Upwork that you can consider the next time you're looking to outsource graphic design work.
1. Brandripe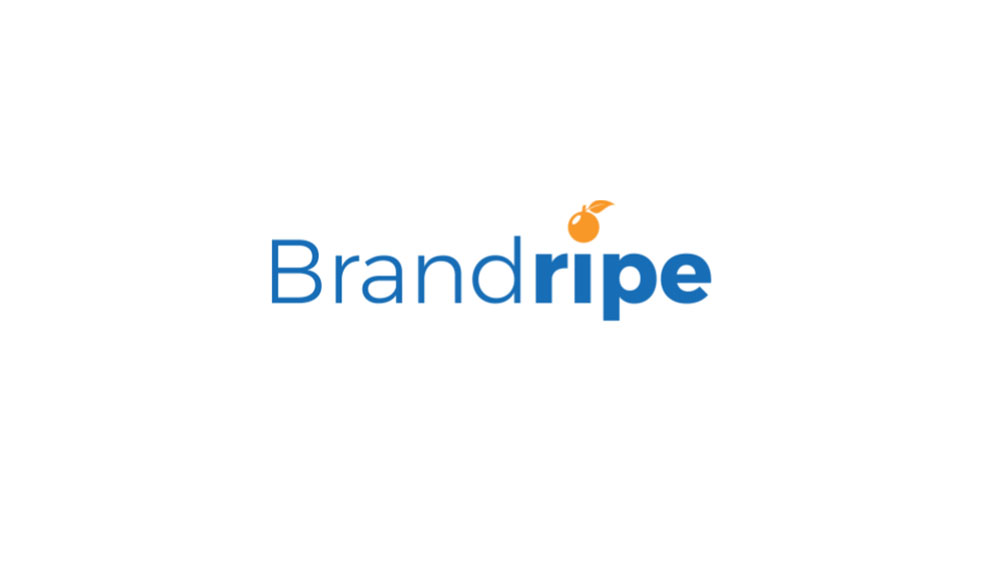 Brandripe is not an online platform for freelancers to display work per se, but it does offer a unique graphic design service that is subscription-based, allowing you to opt for what would suit your needs and budget.
Working with Brandripe is straightforward and fuss-free; whether you're an SME, part of a marketing team, start-up or agency, subscribing to Brandripe is a simple and clear cut way to outsource your graphic design.
When engaging a single resource (i.e engaging a freelancer), you would have fixed contracts where revisions and deliverables are set in stone, but this is not the case with Brandripe. The team of seasoned designers truly understands the agility and flexibility that businesses require, especially during the crucial growth phase.
That is exactly why Brandripe is committed to making the entire experience as hassle-free as possible with a guaranteed 24 to 48 hours turnaround time and no cap on the number of requests and revisions.
2. Fiverr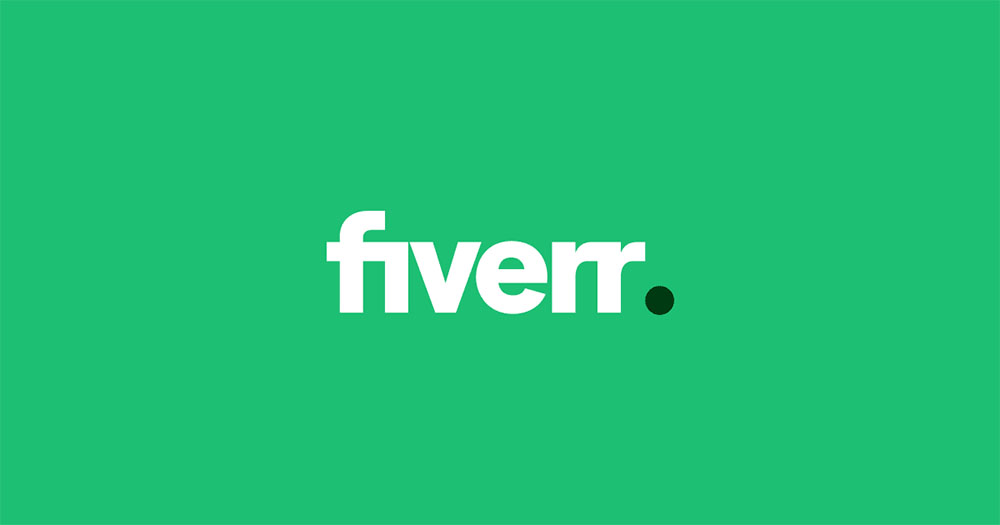 Image: Fiverr
In a simplistic view, Fiverr is almost the outlet site or warehouse version of Upwork. Prices for freelance work are significantly cheaper because Fiverr isn't as portfolio-focused, and they take pride in being the one-stop centre for budget solutions.
Amateurs and first-timers often use Fiverr as a platform to dip their toes in the world of freelancing before building up a more solid portfolio.
In other words, if you're looking for inexperienced help, then this can be an option for you to check out. Just keep in mind that you get what you are paying for, which means that it might not be the place to commission a whole brand campaign's collateral.
3. Toptal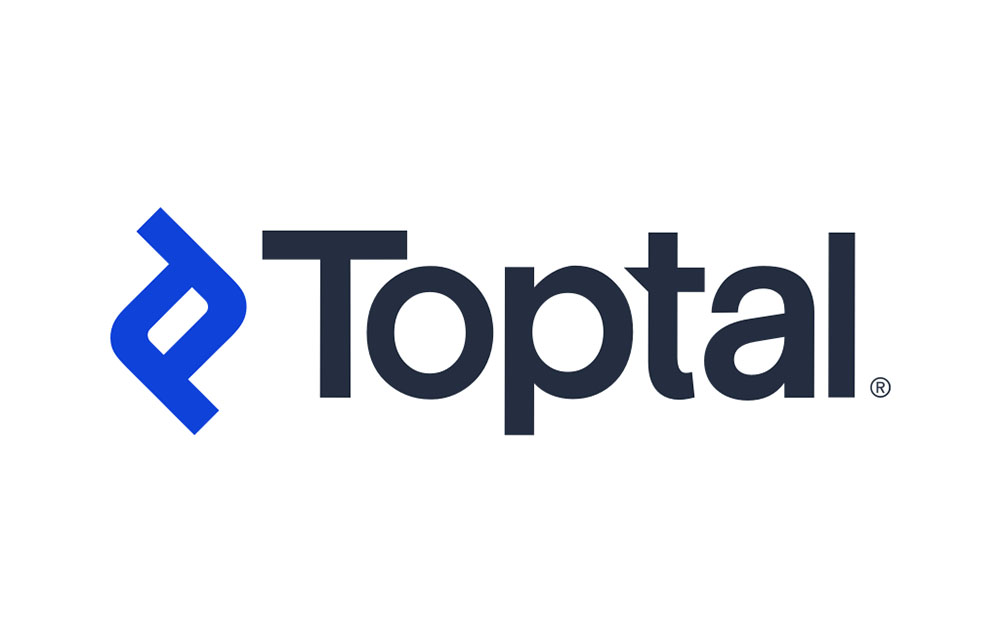 Image: Project Cool
While it does not specifically cater to offering and housing freelance graphic design services, Toptal prides itself as an exclusive global freelance talent network.
If you happen to visit the site, you might see a lot of similarities (in terms of work styles and processes) between Toptal and Upwork, but the former is definitely more stringent than the latter. Something to take note of is that Toptal makes it mandatory for its members to have experience working on high-quality projects for an extended period of time.
For freelancers who are keen on applying, there is a rigorous screening process with a 98% trial-to-hire success rate. In short, they can apply to join the platform but not always necessarily get hired to be on it.
The good news for you is that the person you eventually choose to engage with for their graphic design services would have already undergone a thorough quality check – but this doesn't come cheap as you need to fork out a deposit of USD500 per hire on top of the total project payment.
4. 99designs by Vista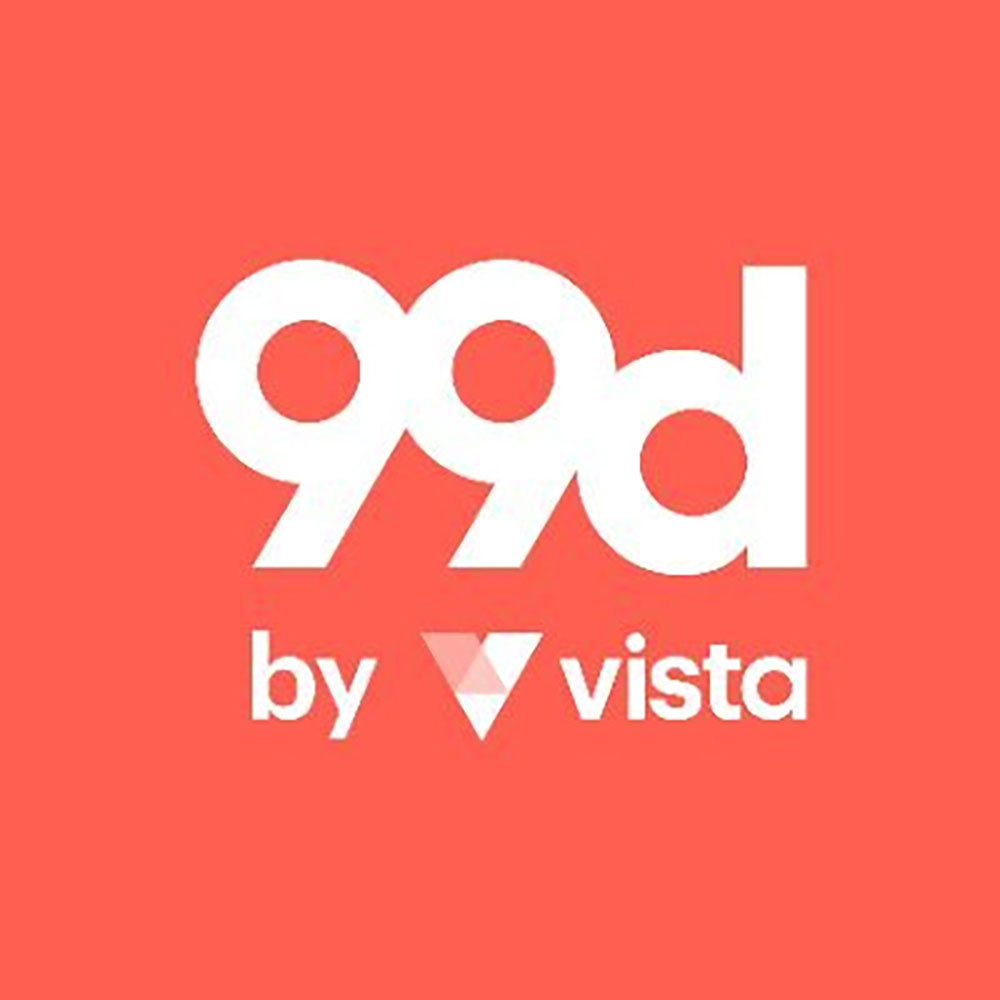 Image: 99designs
This global creative platform is solely dedicated to graphic design talents. What's great about this platform is the transparent pricing estimate provided on the site, which covers a wide range of categories such as logo and web page design. This way, you can plan out your budget based on what you need to get done.
There are two ways you can get graphic design services on 99designs; hire and work directly with a designer of your choice – which means that it is purely a one-on-one collaboration – or you can start a contest where the entire creative community on 99designs can participate by submitting their ideas and artwork. This is then followed by you picking out what works best for you after several rounds of filtering and vetting.
After the selection process, the winner will claim the full prize money which was agreed upon at the beginning of the contest, whereas you will be receiving full copyright of the winning design. Do note that there are fixed price guidelines, which will walk you through the minimum amount that you need to set for your contest, and this, of course, depends on the type of work required.
5. DesignCrowd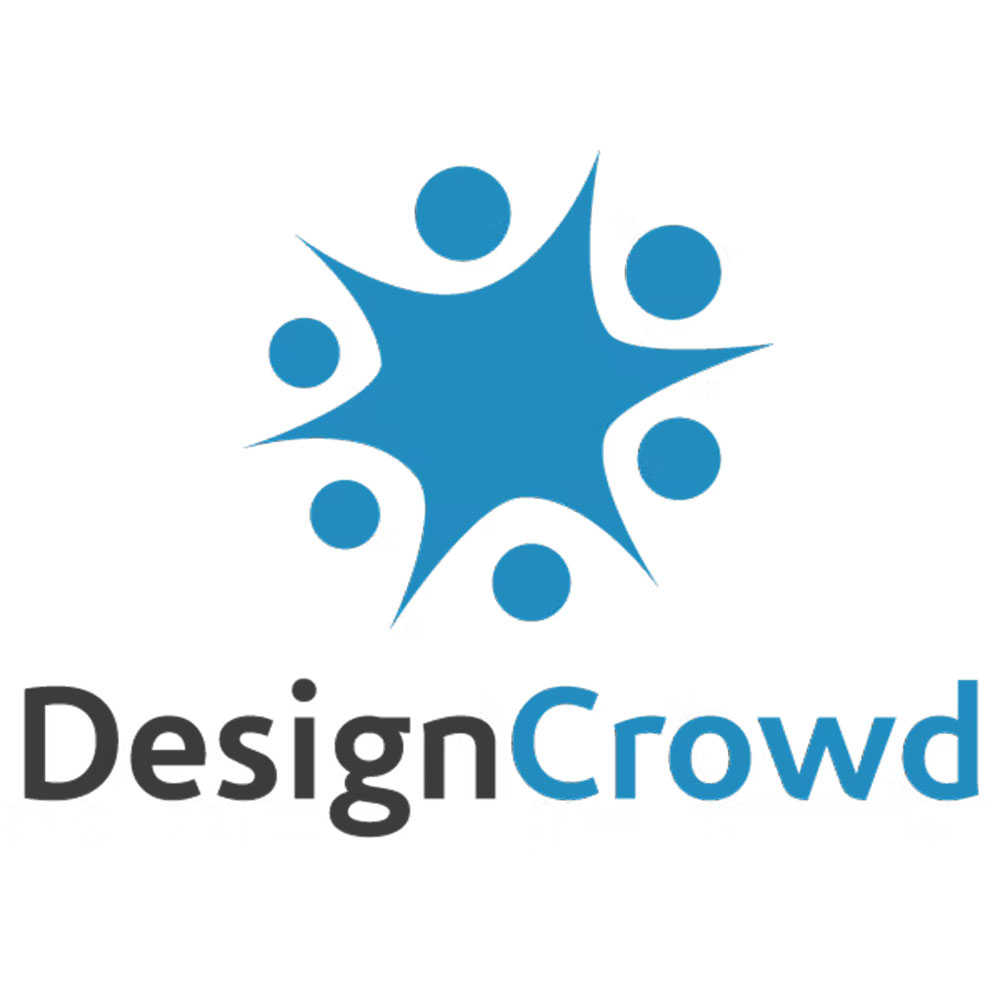 Image: DesignCrowd
DesignCrowd is a global online marketplace for creative design work, especially when it comes to logo and web design services. The platform sells itself as an avenue for you to get your graphic design needs at a price that fits your budget.
They've outlined a simplified process, whereby you're required to put together a brief comprising details of the work required and the budget range. You will then receive design pitches and concepts from designers from around the world, and be able to provide feedback on preferred selections before completing the process by choosing a design to move forward with.
In the event that you don't end up liking any of the designs received, DesignCrowd offers a refund policy that can help minimise any financial risks to your budget.
Pick the better alternative – pick Brandripe!

Every business has its own unique needs, and deciding on an outsourced graphic design partner is a big deal. After all, you would want to ensure a seamless experience that can be as agile as your business while still being in the green of your budget.
While all the aforementioned alternatives to Upwork have their own unique offerings, no other platform ticks all the right boxes quite like Brandripe does.
Of course, you're more than welcome to explore all the other alternatives first and decide on which one would suit your business and budget needs best, but here's how Brandripe stands out:
Unlimited requests and revisions, whereby you, the brand or business owner, will be able to make as many changes as needed.
A 14-day risk-free trial, where you will be partnered with a project manager or designer to test your project with and provide feedback to.
A wide selection of over 200 design options spanning different categories, such as social media posts, infographics, brochures, posters, logos, merchandise and more, all of which were created by an experienced team of graphic designers with different core competencies.
Faster and reliable services, as Brandripe guarantees a 24- to 48-hour turnaround time, which will ensure that your design requests will be attended to and completed as soon as possible.
No hidden fees, contracts, overhead costs and commitments, as only one flat rate is charged each month.
Flexibility, so you can create as many designs as you want when needed. In other words, pay as you go and pause or cancel as you wish.
Quality work at reasonable prices, with a monthly package that starts at RM1,695, a quarterly plan that will help you save 5% or an annual one that shaves 20% off your total bill.
Full ownership of the designs, which means that you get all rights and copyright to all the designs that were created for you.
These are just some of the many benefits of partnering up with Brandripe, and you will get the chance to discover more as you go along as the team is more than happy to talk you through the rest of it via a 15-minute VIP Demo Call, where they will also be showing you the ropes of how they get things done.