Whether you're a small business or a big and seasoned one, one thing's for sure: you will always need marketing.
How else will you be able to maintain a long-lasting and ever-present relationship with your audience and customers, be it existing or prospective ones?
As a small business, one of the most important things you'd be planning for (other than your brand identity, logo and whatnot) is how to get customers through the door and into your store -- or through the web and onto your site.
Even when you've established yourself as one of the best and most popular brands or businesses in the industry, marketing never stops.
Though traditional ways of promoting your business, service or product such as through print ads, flyers and more are still effective, you'll need to aim for bigger and better prospects. But how do you make this possible the easy way?
Do it the online way through digital marketing, of course!
What is digital marketing?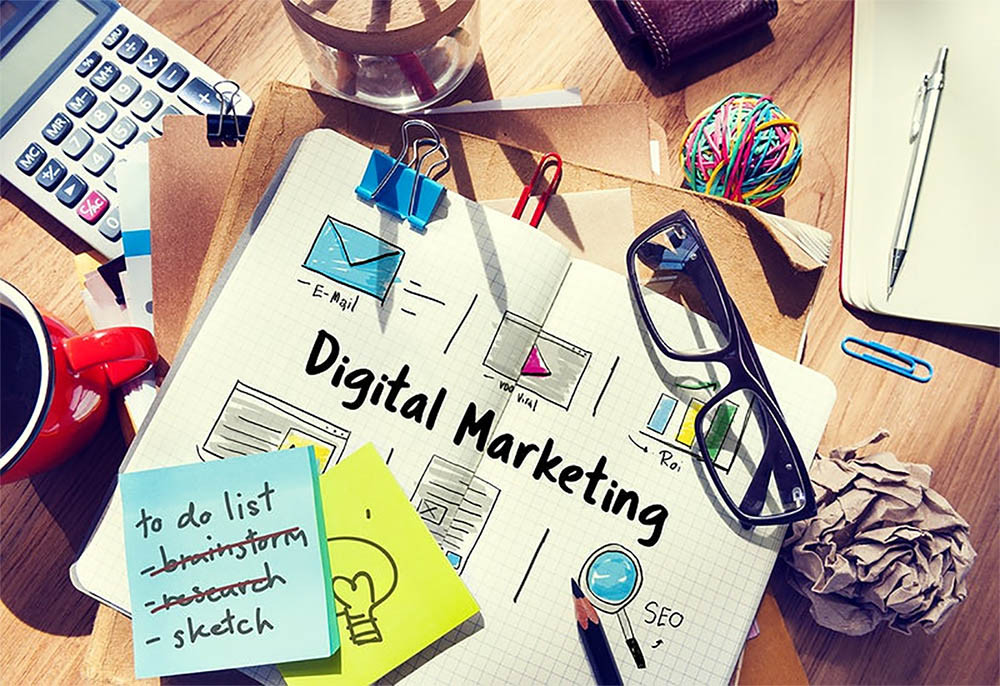 Digital marketing involves all types of marketing efforts via electronic devices or the internet to help businesses reach out to current and potential customers. This is usually done through search engines, social media, email, ads, websites and more.
Essentially, if it involves communicating digitally, that's digital marketing.
What are examples of digital marketing?
Here are a few key examples of the specialisations within digital marketing, and these are often the ones we come across here in Malaysia:
Search engine optimisation (SEO)
There is a beautiful, succinct way of describing how SEO works, courtesy of The Balance, who defined this marketing tool as "the art and science of making web pages attractive to search engines."
The goal of content marketing is to turn the readers into leads, who will then become customers.
While traditional advertising entices potential customers with the value a service or product can provide to them, content marketing is more focused on offering value via written material.
Most of us are either on Facebook or Instagram, which provides plenty of opportunities for businesses to market their products or services via social media.
You may have noticed that brands try to keep their profiles active either via engagement or ads, as it helps to drive traffic and create brand awareness. How social media marketing efforts are measured differ according to a company's goal; it could be through website clicks or engagements (comments, likes, shares).
Pay-per-click (PPC) marketing
PPC involves posting an ad on a platform (usually Google), and paying when someone clicks on it. Though you may have no control of how and when your ads get displayed, the platform usually chooses the best ones to fill an available spot.
This, of course, relies on several factors such as the quality of your ad, keyword relevance, the quality of your landing page and bid amount.
Getting someone to promote your business or service is essentially affiliate marketing.
If you're an affiliate, you get a commission every time someone purchases the item that you promote. If you're a merchant, you pay the affiliate for every sale they make.
Want to promote your business or service without being too "shouty" about it? Then native advertising is your best bet. The goal of native advertising is to blend into surrounding content so that it does not seem obvious that it was paid for.

However, it is highly recommended that you include a disclaimer in the beginning, either via the words "sponsored" or "promoted" so that readers won't feel cheated at the end, especially when they realise that the content is biased.
The concept of email marketing is really very simple. You send a beautifully-worded or illustrated email containing a promotional message to your customers with the hopes of them clicking on it and purchasing whatever it is you're selling.
Despite its low-key reputation in the world of digital marketing, research has shown that email marketing is still one of the most effective lead generators.
How can digital marketing help your business?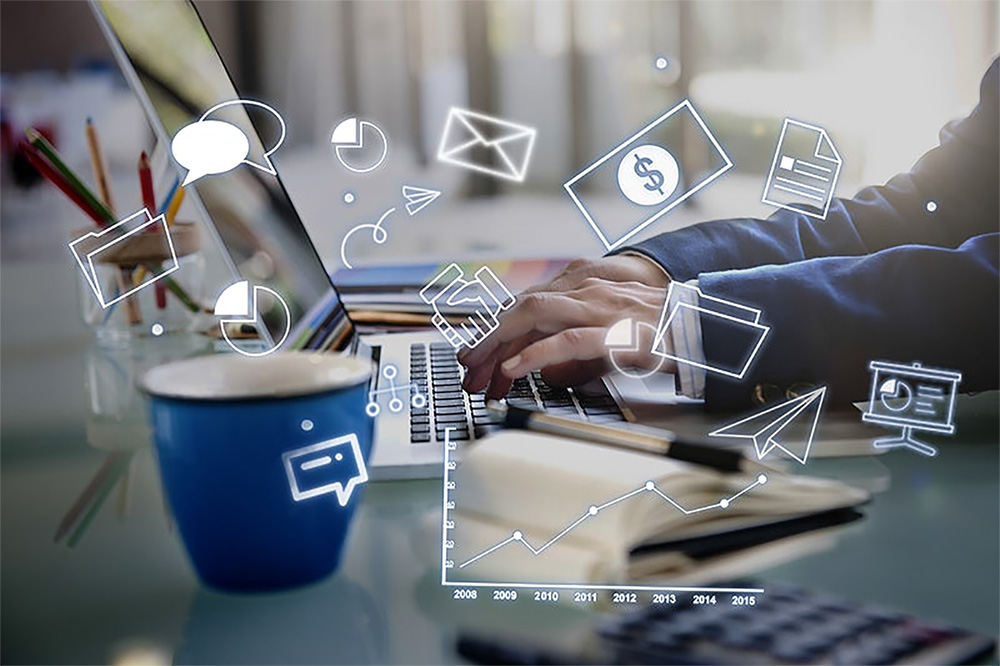 Aside from reaching a wide range of audiences, there are other advantages to digital marketing such as:
Reaching audiences beyond geographical borders
Promoting your business or service in a cost-effective way
Being able to measure results
Personalising your marketing efforts to suit different audiences
Connecting with more customers, which then leads to more conversions
Creating growth for your company
What are some of the top online marketing agencies in Malaysia?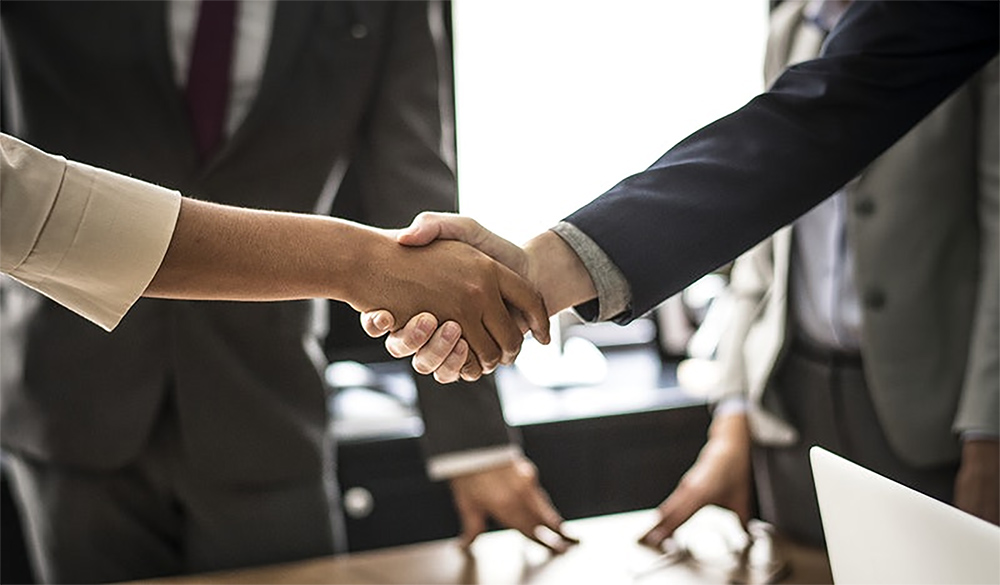 Before you engage an online marketing agency to help your business grow and soar, it's important to do substantial research about them first, and then decide if they would be a great fit or not.
Here are some of the best ones which service some of the most popular brands and clients in Malaysia, in no particular order.
Techstronbox is a web design company that was founded in 2004 with the aim of providing the best web design and development solutions to clients. The team here strongly believes that every company has the potential to be great, and that it is their duty to unlock those potentials through their technology and expertise.
Clients: Tune Group, The Chicken Rice Shop, The Rift, Nova Pharma Solutions, Corgifashion, eNest Group, Institute of Public Relations Malaysia, Ninth Gallery, Maxi Homes, Morison AAC
2. JinMatic
JinMatic is a result-driven team made up of qualified digital marketers – SEO strategists, backlink builders, content writers, and programmers. Each team member possesses different skills that have become second nature. Combining all efforts together, they are able to drive businesses more SEO traffic and revenue.
Clients: 3M, Thomson Hospital, Lavo, Shadhi Malaysia, Xammax, Shirotoys, DurianBear, Pott Glasses, Du Anyam, Beacon Hospital, WYK Catering, iMEC
3. Zoewebs
Zoewebs has more than 14 years of experience in providing one-stop web design and digital marketing solutions. Though located in Penang and Kuala Lumpur, they serve nationwide and internationally. Their biggest achievements to date include successfully developing 1000+ top-performing websites and helping clients generate millions of sales revenue.
Clients: JCI, Hacks Malaysia, GTP Consultants, Koyoko, Nirvana Asia Group, Master Cheng, Sugawa, Dr Ng Aesthetic Surgery, Ionwood, Lypometal, SK Aluminium & Glass, Bagan Specialist Centre, Lean Seng, GSH Precision Technology, DK Office Technology
Forelogix houses a team of expert online marketing advisors programmers, designers, developers and animators that deliver the most comprehensive consultation, strategy and implementation of solutions to small, medium-sized and large-scaled businesses across Asia, the Middle East, Australia and Europe.
Clients: Johnson & Johnson, Domino's, Harvard Medical School, Cell Signaling Technology, Deloitte, Care.com, Boston Business Journal, Tajirz International, Edelweiss Couture, Jatomi Fitness
Established in 2011, VeecoTech is an experienced web design and software development company located in Penang, Malaysia. They are a leading Malaysia IT solution company specialising in helping businesses achieve their success through web design, eCommerce, mobile app, software customisation, SEO and online marketing.
Clients: INTI University, Penang Global Tourism, TheTOP Komtar, SPSetia, Aspen Group, Elianware, Gamuda, Universiti Sains Malaysia, The Cups
6. Influasia
Influasia is an award-winning digital media group and influencer agency that operates a network of Malaysia's leading news sites. They mainly offer services like branded articles, branded videos as well as influencer marketing.
Clients: Lazada, AirAsia, Mah Sing, Happy Fresh, Astro, Universal Music Group, Grab, Carlist.my, Maxis, Shopee, TGV Cinemas, Traveloka, Celcom
7. FCB
Fully integrated, highly innovative and endlessly inquisitive, FCB is powered by the passion of over 100 thinkers who have worked, and are currently working with some of Malaysia's leading brands. Their numerous creative achievements include winning Effies every year for the past five years, countless international and local awards, as well as being named Creative Agency of the Year 2010 and 2012.
Clients: Xpax, Telekom Malaysia, CIMB Bank, FELDA, Chipsmore, Oreo, Nivea and Nissan
With a team made up of art enthusiasts and tech geeks, digital warriors and event curators, storytellers and number crunchers, masterminds and accomplishers, Demojo is all about crafting and implementing ideas through strategy, creativity, design and production.
Clients: Faber-Castell Malaysia, Dunkin' Malaysia, Daihatsu Malaysia, King Cup, Pokka
9. Operion
Founded in 2007, Operion Ecommerce & Software Sdn Bhd is a company that has been diligently uncovering solutions for clients through web design, e-commerce, software development, software customisation, and mobile app development in more than 50 different business sectors.
Clients: Rhombus, Raiya, Vitron, Boon Koon, banhuat.com, Wacoal, HomeCare Shop, MagicBoo
10. Kingdom Digital
Kingdom Digital is a multi-award-winning social and content agency headquartered in Kuala Lumpur, Malaysia, with a growing presence in Southeast Asia. As the preferred agency in this region, they have helped endless brands to engage with their target audience – by humanising the way they present themselves and the way they speak to their consumers.
Clients: Nutox, Grab, Kosé, Sime Darby, Haier, MyTown Shopping Centre, Laneige, Nanowhite, Nissan, Boh, Maxis, Coway, Nescafé
11. Emperikal
Born in 2017, Emperikal is a mixture of passion, data and creative flair, engaging the top minds in the digital marketing industry to create amazing growth-focused online campaigns for their clients. Among the services they provide are biddable media, consulting, content marketing, creative services, email marketing, SEO, Social Media and web development.
Clients: BP, Common Ground, FWD Takaful, redONE, TMC Life Services Berhad, Lendlease, Maxis, Affin Bank
12. SGK
SGK claims to help simplify how marketing gets done by removing complexity to create opportunity and value throughout every aspect of marketing, giving brands the freedom to speak louder, scale faster and grow stronger -- and they have been doing this for the past 75 years.
Clients: Heineken, Bulla, Sperry, Dulux, Scotch, Accor, Amazon, Air France, American Express, AstraZeneca, Coca-Cola, Danone, Kelloggs, Merck, Elanco, Bayer, GSK, Abbott, Takeda, Biogen, Pfizer, Nike, P&G, Pepsico, Nestle, Revlon, Unilever, Campari, M&S
13. AJ Marketing
With a wide presence in Asia that covers Singapore, Japan, Korea, Thailand, Vietnam, Indonesia, Taiwan and Malaysia, AJ Marketing offers both influencer and digital marketing services.
Clients: Mini Cooper, BMW, Bytedance, TikTok, Alibaba Group, Ali Express, Unilever, Adobe, Haagen Dasz, Wonderful Indonesia, Facetune2, LandlordGo, Cyber Ghost VPN, Capital.com, Codashop