It literally takes you a couple of seconds to size up a brand or a business, and that's based solely on design. You can't help it; humans are visual creatures.
You process images 60,000 times faster than text, and 90% of information transmitted to the brain is visual. There's really no doubting the importance of graphic design and its ability to inform, educate and convince.
From logos to promotional posters and packaging to social media posts, graphic design is virtually in every single aspect.
So, how does one go about hiring a freelance graphic designer in Malaysia? And what other information does one need before making a decision?
Here are some questions that might be lingering on your mind:
Does my business really need a graphic designer?
For a small business or a startup? Yes. For a seasoned brand? Still a yes.
Regardless of how big or small your business is, or what stage it is currently at, graphic design was, is and will continue to be the linchpin of your brand.
But for new businesses particularly, entering a busy market that's saturated with competition is going to be tough. This is why you're going to need all the visual help you can get to attract your first customers.
To do this, your business or brand logo and its colours need to send the right signals, convey the right message and most importantly, get people to understand the big picture from the get-go.
This doesn't mean that you can't design your own. Money is tight, after all, and your small business can probably do away with a basic build… for now.
Who's to say that a competitor won't snatch your position or overtake you along the way simply because they have better graphics?
Just remember that 73% of businesses invest in design to help their brand stand out against the competition, and a study shows that 80% of small businesses consider design important to their success -- and rightly so.
In short, graphic design can really boost or bust your business.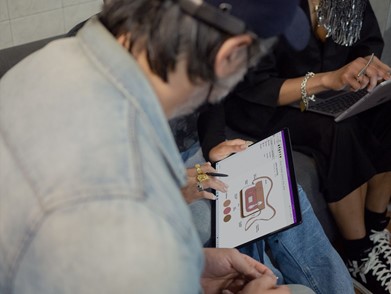 Is hiring a freelance graphic designer the best solution for small businesses?
You might be thinking of hiring a full-time or in-house graphic designer to help you create your brand image, media kit and whatever else that's needed, but that's going to take a lot of time, money and effort.
As a fledgling business owner, you're going to have to sort out and juggle many things before you're ready to present your services to the market.
Interviewing, hiring and guiding a graphic designer might prolong the process and add more to your ever-growing to-do list.
Hence, the more convenient solution is to hire an experienced freelance graphic designer who can present you with multiple ideas and help you decide on what's best for your brand and target market.
Whether you specifically need an eye-catching poster for a launch promotion or quirky and memorable packaging, a freelance graphic designer will be able to sort that out in both ideation and creation.
But to really get into it, here's how a freelance graphic designer can really help your small business:
They have the right skills and experience.
Most freelance graphic designers have worked with many different businesses that have different goals and different styles.
This is an important factor because the right graphic designer will help you achieve what it is you set out to achieve. Plus, freelance graphic designers stay up-to-date with current trends and will be able to advise you on what would work for your business.
They will save you a lot of time.
A freelance graphic designer with an extensive portfolio can get the job done (the right way) in half the time compared to someone with little to no experience.
Hiring the right graphic designer will allow you to direct your time, effort and energy to your new business.
They will help you stand out.
A business is considered successful when people can easily recognise a brand through its colours, packaging, slogans, jingles -- you get the idea. And as a business owner, you definitely don't want your brand to be associated with bad design.
This is why it's important to work with someone who understands the value of creating something that appeals to the customer base while being original.
They can create consistency.
Details such as fonts, colours and other bits and pieces of your brand identity are crucial when it comes to positioning your business in the market.
The right freelance designer can help you set a seamless style that you can carry throughout the length of your business -- with updates along the way, if and when needed.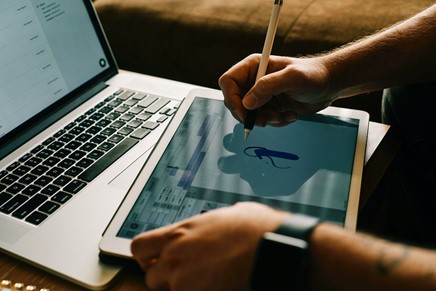 Do I have any other options aside from hiring a freelance graphic designer?
Of course, but there's no guarantee that they will be as successful, especially when compared to two other options, which are:
Do-it-yourself or DIY. This would naturally be one of the top choices for new business owners, especially because it's the cheapest option available. But this means that you'll have to do everything from scratch such as research, ideation and finally, execution. Consider this on top of everything else that you have to sort out for your business.


Purchase ready-made packages. Some software offer an option of selecting a design package where you'll be able to customise the colours and fonts -- for a fee.
With these two options in mind, remember that you'll be missing out on a glaringly obvious element that only a graphic designer can provide: a deeper insight and understanding of your brand and its goals.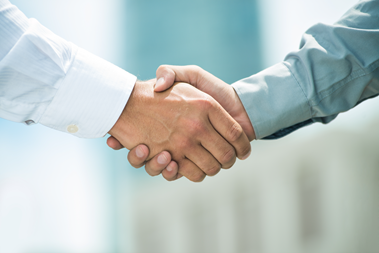 What do I need to know about working with freelance graphic designers?
Working with a freelance graphic designer is just like any other working relationship. It's all about clear communication.
To make the best out of your collaboration and time with them, here's a simple guide
Be clear about your goals and expectations. Pay extra attention to what you put into your brief because this will directly determine the outcome. If you prefer your logo or brand identity to look a bit cartoonish, tell them. If you want to avoid certain colours or shapes, tell them too.

If you're expecting them to present you with 5 different variations of each design, tell them before they start the project instead of making last minute requests or changes. This is what is known as a brief creep (or scope creep) and can be harmful to your working relationship.


Get to know them. Getting to know your freelance graphic designer will not only make communications easier and much more pleasant, but it also provides the opportunity for both parties to cultivate a long-term work relationship.

And if that's the case, it would also make sense for you to include and consider them as part of your team. Introduce them to your colleagues, and regularly update them on your company's progress and milestones too.


Don't micromanage. You may not be able to communicate with your freelance graphic designer regularly or daily as you would with your own full-time employees, but that does not mean that you should badger them for minute-to-minute updates on their progress.

Creative people need room to think, create and design and so it's important that you give them that and trust them enough to deliver the right kind of results.


Provide feedback. Expecting polite, constructive feedback is natural in any kind of work setting, so be sure to be upfront with your graphic designer, especially on whether they've successfully met your brief or not.

If you're still not satisfied with their work despite them following your instructions, it's advisable to review your brief and rethink your goals and expectations.


Pay on time. As soon as the graphic designer has completed his or her tasks, it's only fair for you to hold up your end of the bargain.

Clearing payments on time will improve both your personal and professional credibility and help build better relationships for future projects.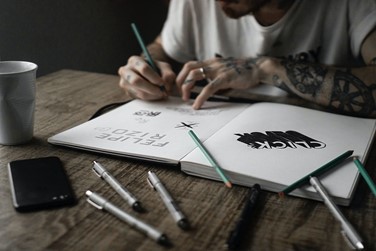 What are the current going rates for freelance graphic designers?
Different graphic designers have different ways of charging. In Malaysia however, the trend is to go by a project/budget or a flat rate basis (including revisions).
But to help paint a clearer picture of the market rates per project, the table below might be able to provide some insight:
| | |
| --- | --- |
| Type of project | Estimated charges |
| Logo | Starting from RM500 |
| Business cards | Starting from RM150 |
| Website (landing page, corporate, e-commerce) | Starting from RM1,500 to RM3,500 |
| Brand guideline (minimum 15 pages) | Starting from RM2,000 |
| Business profile | Starting from RM1,500 to RM3,500 |
| Packaging | Starting from RM800 to RM1,000 |
| Promotional items (posters, leaflets, brochures, banners, bunting) | Starting from RM250 to RM700 |
All figures are based on a list by Freelancer Lab.
So, where do I find the right graphic designer for me?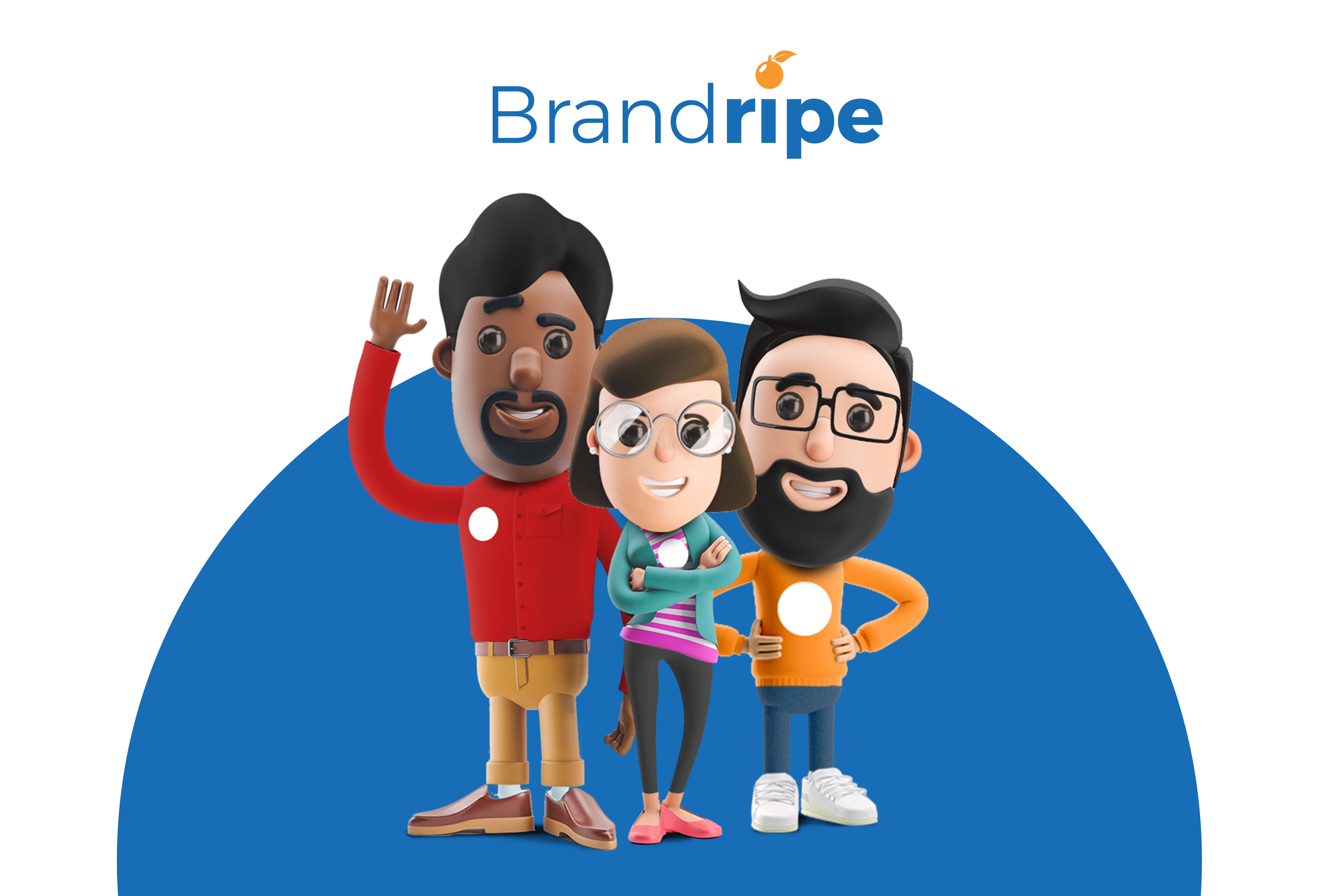 There are several ways to go about sourcing for graphic designers here in Malaysia. Some common ways include advertising on job sites, social media or asking for recommendations from personal contacts.
That being said, there are certain things to take note of when hiring a freelance graphic designer, mainly that:
It may take a while for you to find the right graphic designer with the right skillset to fulfill your brief.
Despite being able to land a freelance graphic designer who can execute your idea and vision, they may not be reliable as they may be tied to other projects at the same time.
As their availability may be sporadic at times, this may affect communication -- in that, there will be times where they are unable to respond to your requests when and if needed.
The number of revisions may be limited, as most freelance graphic designers will include it as part of their charging rates.
Now you may be thinking, what could be the best solution if not hiring a freelance graphic designer?
Well, there is a much faster, simpler and guaranteed way to get the right designer, and that's through a company like Brandripe.
As a new business or startup owner, or an agency, Brandripe understands the complications that may arise when it comes to finding a reliable graphic designer who can get the job done without any fuss or hidden fees -- and fast!
After all, you may not have the time or resources to sift through thousands and thousands of graphic designer résumés or portfolios.
That would take too much time -- time that can be put to good use to perfect your business strategy, proposals, launches and more.
But on top of all these factors, you still want quality work that shines through and sets your brand apart from the rest in the market.
And this is where Brandripe comes in as a solution to your business's search for the perfect graphic designer.
For as low as RM1,695 a month, you'll have the following benefits:
A pool of dedicated and experienced designers who specialise in all areas such as logo design, packaging, advertising and more
A 14-day risk-free trial to evaluate your designer and provide feedback, because we're serious about getting things right and giving you the best value possible
Save time with a quick 2-minute sign-up and receive your design within 24 hours
Unlimited requests and revisions, as opposed to a freelance graphic designer who may put a cap on them
Unlimited brands at an affordable flat rate
Full ownership of the source files, because the designs created for you ultimately belong to you
Freedom to cancel anytime, as there are no hidden contracts or terms and conditions
All you have to do is submit your request via Brandripe's portal today and start with our 14-day risk-free trial immediately.
What's more is that you'll receive your first design within 24 hours, and unless you're not 100% satisfied, we'll revise the designs until we get your seal of approval.
Curious about how Brandripe will make finding the right graphic designer for your business an easy, seamless process? Book a 15-minute VIP Demo Call here today.