Think Sydney and you may instantly imagine the Sydney Opera House, Harbour Bridge and the famous Bondi Beach.
But for those dabbling in the world of advertising, one of Sydney's most historic footprints is also the iconic Coca-Cola billboard in Kings Cross.
For decades, it became a prominent landmark in Kings Cross before it was auctioned off in 2016. However, even today, it remains a significant symbol of Sydney's dynamic business landscape.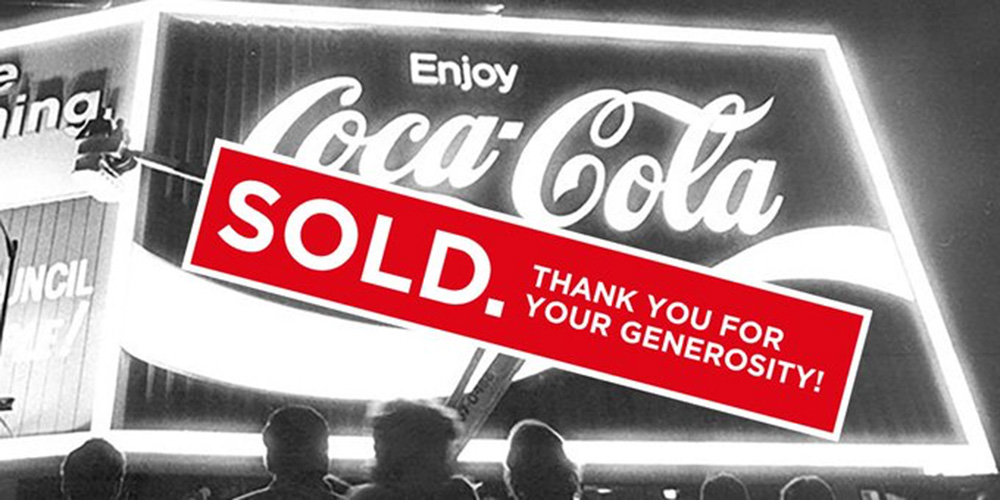 The iconic Coca-Cola billboard. Image: Coca Cola AU Twitter
Graphic design plays a pivotal role in shaping how businesses are perceived by their target audience, and for a competitive market like Sydney, finding the right graphic design agency is crucial for businesses looking to enhance their brand image, connect with customers and stand out in the market.
Whether you're a startup or a well-established enterprise searching for the ideal graphics design partner to enhance your advertising efforts, this article will shed light on some of the top local design agencies worth considering, such as:
1. Creato
This award-winning agency specialises in logo design among other graphics design services, and has an impressive portfolio that includes large brands like Hilti, Johnson & Johnson and Dell.

The only consideration you need to account for is the budget. Creato's varying packages are a start, but they can be limiting if you are an emerging brand looking for flexible offerings instead of having to prioritise your needs due to budget constraints.
2. DesignFox
With over a decade of track record, DesignFox prides itself in being a premier creative and strategic brand design agency. They cover a lot of grounds from brand strategy to graphics design and web development to name a few.
However, there isn't much information on the typical price ranges their services usually cost, so you would need to invest some time in connecting and outlining your needs.
3. Percept
Edgy, modern and bold, Percept's forte is in branding design – and their primary focus is on building whole, comprehensive and authentic brands for their clients. So if you are a new brand or even a brand in need of a revival, then they could be a partner to you in bringing your overall brand and content strategy to life.

Some of their more graphics design-focused offerings include logo and brand identity design, but if you have a different sort of need that requires a production-led content approach then this may not be the service provider for you.
4. Creatik
As opposed to some of the earlier mentioned agencies at the top of this list, Creatik has quite the range in its offerings. Whether it's digital, print or packaging, partnering with Creatik is your solution for meeting volume-based requirements effectively.

Bear in mind that different types of services incur different ranges of charges, so if you are looking for a one-size-fits-all kind of solution then you need to consider prioritising different budgets for your requirements.
The outsourcing alternative: The pros and cons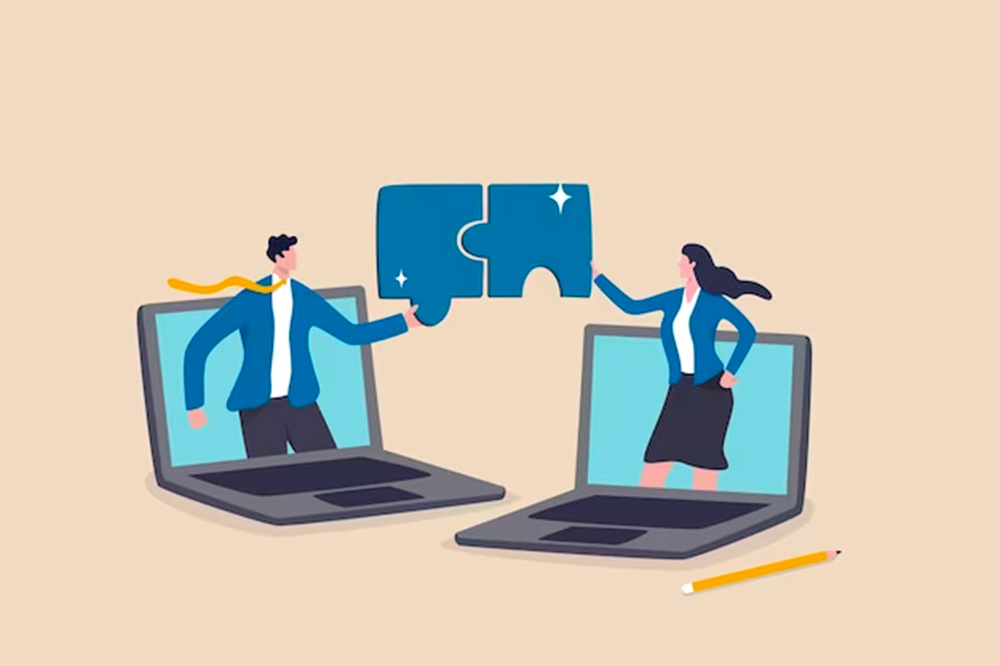 This section explores the upsides and downsides of outsourcing. Image: Freepik
Before we delve into why Brandripe can be the better alternative for your graphic design needs, let's briefly consider the concept of outsourcing design work in general:
Pros of outsourcing graphic design
Cost-effective:

Outsourcing can often be more budget-friendly than hiring an in-house team or using traditional agencies.

Access to global talent:

Outsourcing allows you to tap into a global talent pool, ensuring a diverse range of design styles and ideas.

Scalability:

You can easily scale up or down your design needs as your business grows or changes.
Cons of outsourcing graphic design
Communication challenges:

If you are outsourcing to a team that is an ocean apart, then take into consideration that working across time zones and cultural differences can lead to communication difficulties.

Quality control:

Ensuring consistent quality when working with different designers can be challenging and may translate into the design.

Limited engagement:

Outsourcing may not provide the same level of engagement and commitment as an in-house team.
In weighing the pros and cons of outsourcing graphic design, it's clear that this approach offers significant advantages in terms of cost-efficiency, access to a global talent pool and scalability.
However, it's important to acknowledge the potential challenges, such as communication hurdles, quality control and varying levels of engagement.
It's in this landscape that Brandripe shines as an alternative – a reliable partner that bridges the gap between the benefits of outsourcing and the assurance of consistent, high-quality design work.
Why Brandripe should be your go-to design agency in Sydney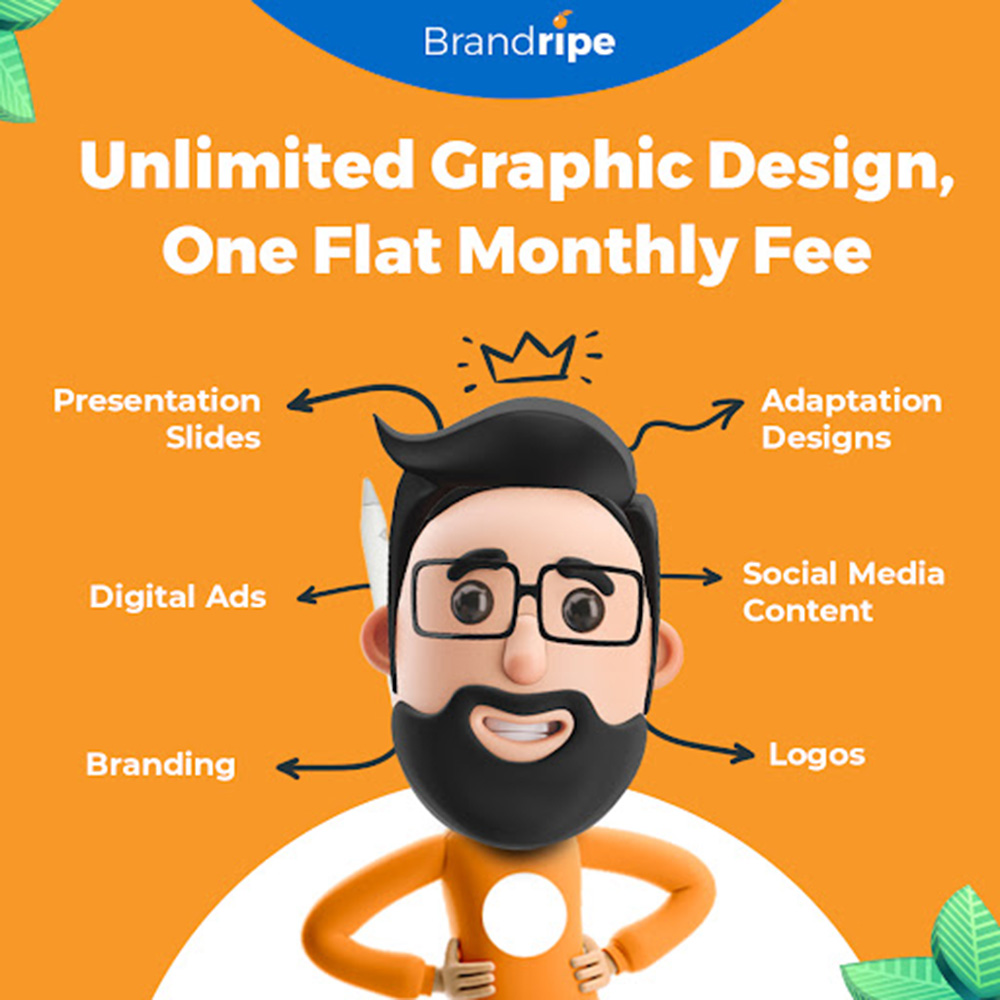 Now, let's talk about why Brandripe stands out as the superior choice for graphic design services in Sydney.
1- Cost-efficiency: Unlike traditional agencies, Brandripe offers a fixed monthly fee for unlimited designs and revisions. This allows you to pivot and make your budget work for you – eliminating the need to negotiate individual project costs.
2- Quick turnaround: While our core team is based in Malaysia, Brandripe understands the importance of timely delivery and offers a guaranteed fast turnaround time of between 24 to 48 hours, ensuring that businesses can implement their design projects swiftly.
3- Diverse design offerings: Brandripe boasts a team of skilled designers, each with their unique expertise and style. This diversity allows us to offer a very wide range of graphics design services – from digital to packaging to video animations and web development. You'll have a full creative agency capability at your service at a fixed, fuss-free subscription monthly.
As you carefully assess your specific needs, take the time to conduct an in-depth cross-analysis, considering critical criteria like transparent pricing structures, quick turnaround times to meet tight deadlines and the diversity of design capabilities to ensure they align with your branding objectives and style.
But here at Brandripe, we understand that your brand is more than just a logo. It's the very cornerstone of your business, setting you apart from your competitors and driving your success.
We're dedicated to helping you achieve that success by providing the design solutions you need to stand out in a crowded marketplace.
So, whenever you're ready, click here to schedule a demo call with our representative and explore how we can be the best graphics design partner for you!