Humans are visual creatures. We believe what we see, and graphic design (when done right) is the most important tool to convince the masses to "believe" in something.
Today, almost everywhere you look, especially on your phone, you can see elements of graphic design used by a specific industry to raise awareness, generate consideration, or even trigger an action from you.
There are several studies that support the influence of graphic design on buying behaviour, such as:
A study by the University of Oxford found that people who were exposed to a well-designed logo were more likely to remember brands and make positive associations.

A study by the University of California, Berkeley found that the use of colour in graphic design can greatly influence people's perception of a brand's personality.
One of the most crucial aspects of exploring graphic design is understanding its application in various industries. For example, graphic design for the IT industry will focus on digital collateral, while graphic design for the events industry will focus on more physical collateral.
In this article, we will explore the facets and applications of graphic design across various industries to help you make an informed decision about what collateral you need based on your industry.
Technology Industry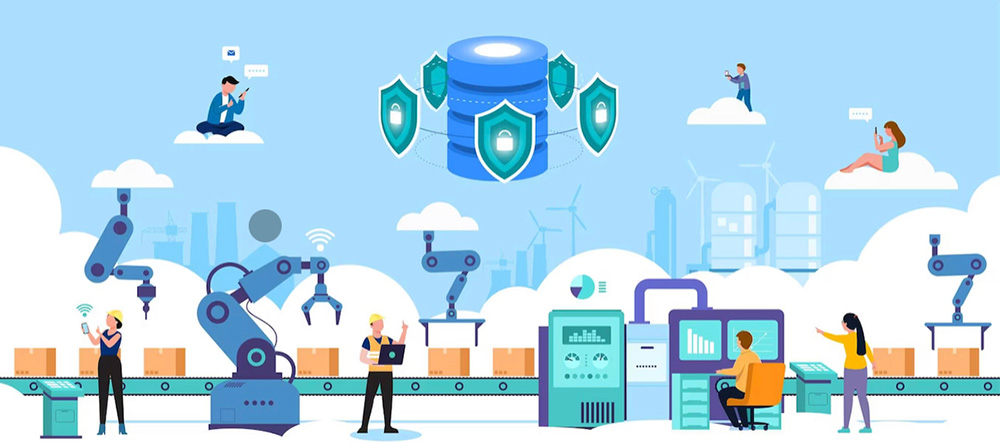 An illustration of how graphic design is prevalent in the technology industry. Image: Freepik
The demand for technology products and services has been increasing. As a result, the globalisation of the technology industry has created some stiff competition. One of the biggest key aspects of introducing new technologies, especially in getting early adopters, is providing a user-friendly experience.
This is where graphic design plays a crucial role – graphic designers in the technology industry must create clear and concise designs for user interfaces.
This includes using icons, typography, colours and symbols appropriately to create a seamless flow of information.
In addition to website design, logo, branding, social media marketing, and user experience, the demand for graphic design has been synonymous with the growth of the technology industry, as evident with the trend of NFTs and metaverse design.
Events Industry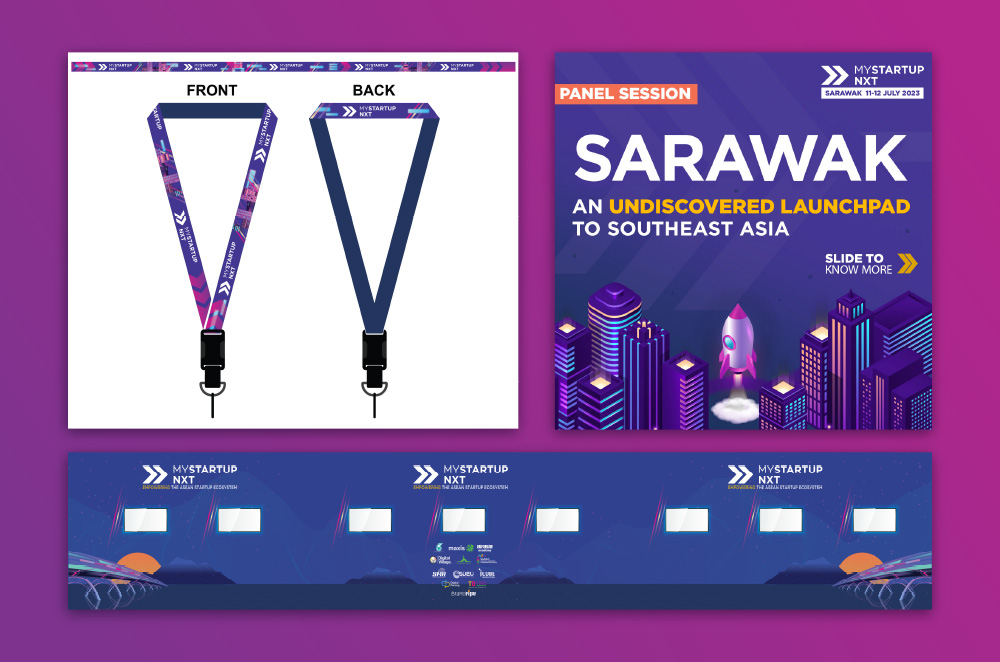 What better way to promote an event than through compelling graphic design? Image: Brandripe
With the growth of technology, the events industry has become more dependent on graphic design to promote events and attract attendees.
Beyond event posters, flyers, tickets, programs, and promotional collateral design work, today's event industry also requires more complex graphic designs to cater to virtual events or interactive installations.
Take for example, the award-winning campaign by skincare brand Shiseido that was implemented in both the virtual and physical worlds. The campaign offered an immersive metaverse experience that allowed customers to interact with their favourite MIRROR ambassadors and engage with products using an AR video booth.
E-Commerce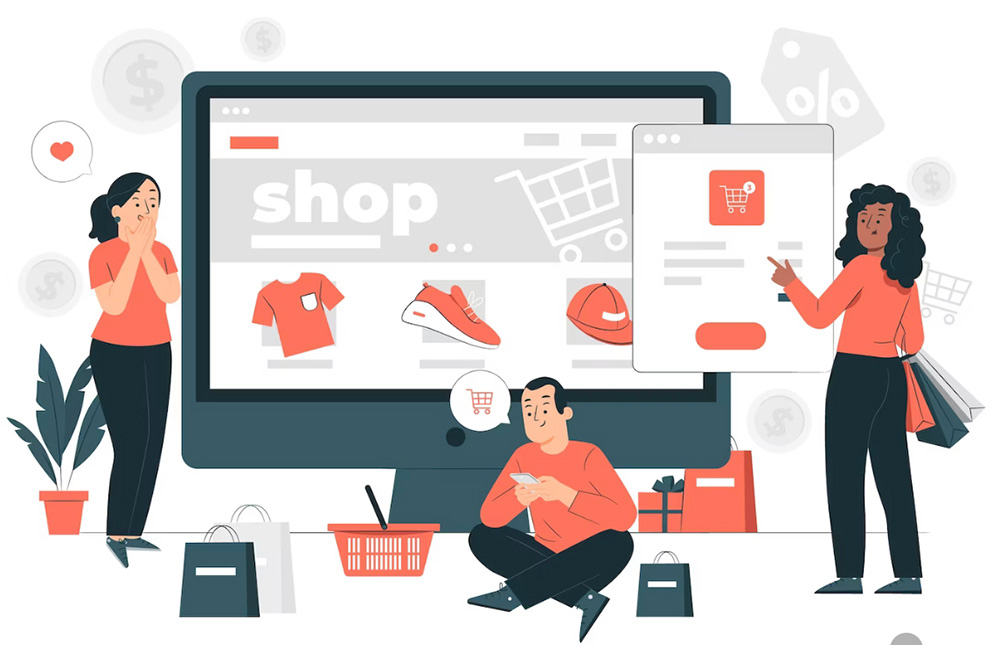 Part of attracting shoppers online is via graphic design. Image: Freepik
When we look at Meta, Instagram, and TikTok, there is a clear trend towards creating shoppable content and ensuring that these platforms provide a seamless shopping experience. The e-commerce industry heavily relies on graphic design to take users from awareness to conversion stages online.
The starting point for most e-commerce platforms is usually social media, where customers get their first impression of a brand based on the visuals they are shown.
In e-commerce, especially for online marketplaces, website design is crucial for helping both buyers and sellers conduct their transactions easily and without hassle, with a visually appealing and user-friendly website setup.
Another example applicable to fashion marketplaces is that a graphic designer will need to be armed with photography editing skills to ensure that the images are of high quality so customers can easily see what the product looks like and decide if they want to purchase it.
Food & Beverage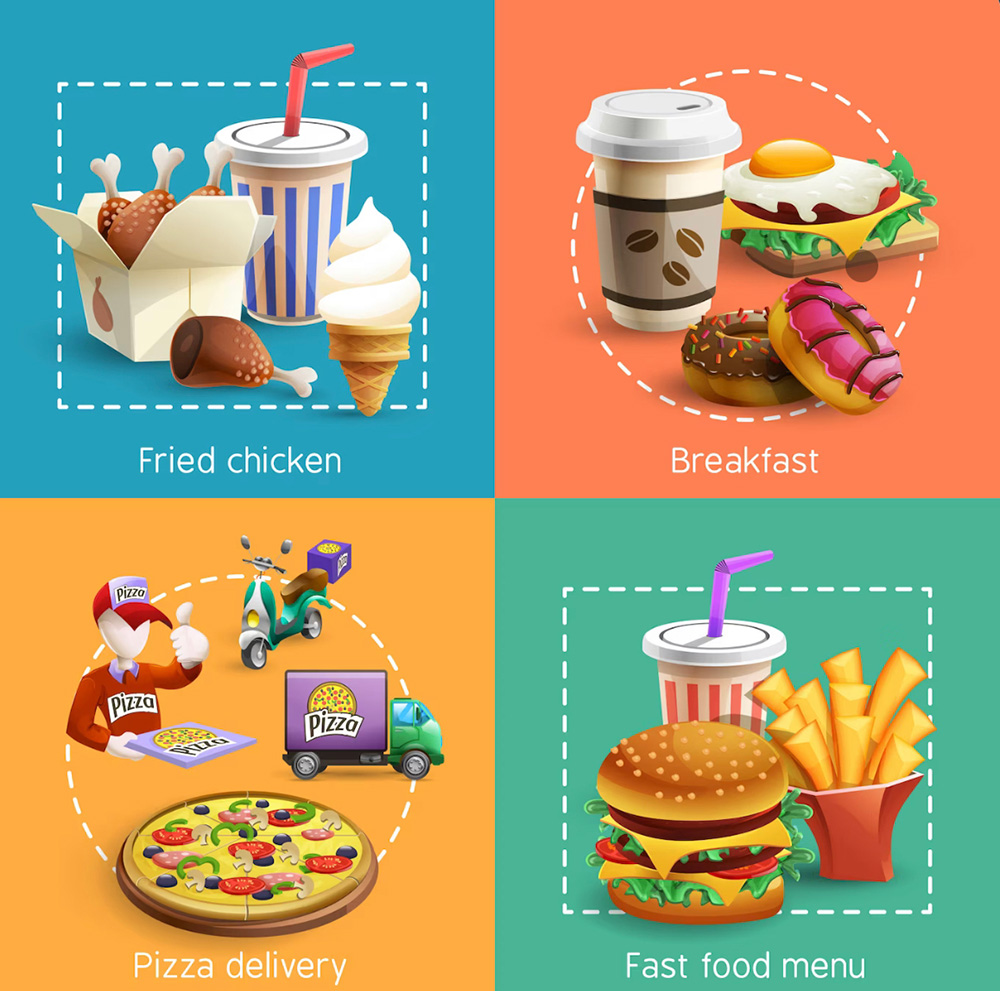 Although food by itself is attractive, great graphic design makes dishes look even more incredible. Image: Freepik
The food and beverage industry needs graphic designs to create everything from product packaging to restaurant menus to marketing materials.
Graphic designers need to use their skills to design for the specific target customers for the establishment and create engaging designs to drive interest and sell the brand's food and beverages.
Let us elaborate on the critical function of graphic designers in the food and beverage industry:
Create product packaging

- The first impression from most customers when they actually purchase your food or beverage is the product packaging. A well-designed product packaging can help the product stand out on the shelf and entice customers to try out your product. To gain a comprehensive understanding of the work and thought process behind packaging design, check out

Starting The Branding Process series by TheFutur.
Design restaurant menus

- Depending on the restaurant profile and customer profile, a highly-skilled graphic designer will be able to convey the restaurant's brand while being visually appealing to customers through a menu. It can also be an interactive menu accessible via a QR code.
Marketing materials -

Whether it's an online conversion or online to offline consumer journey, a graphic designer for the food and beverage industry must design a variety of marketing materials to help the brand stay on top of the mind of its consumers. These materials include social media, posters, signage, branding, etc.
Government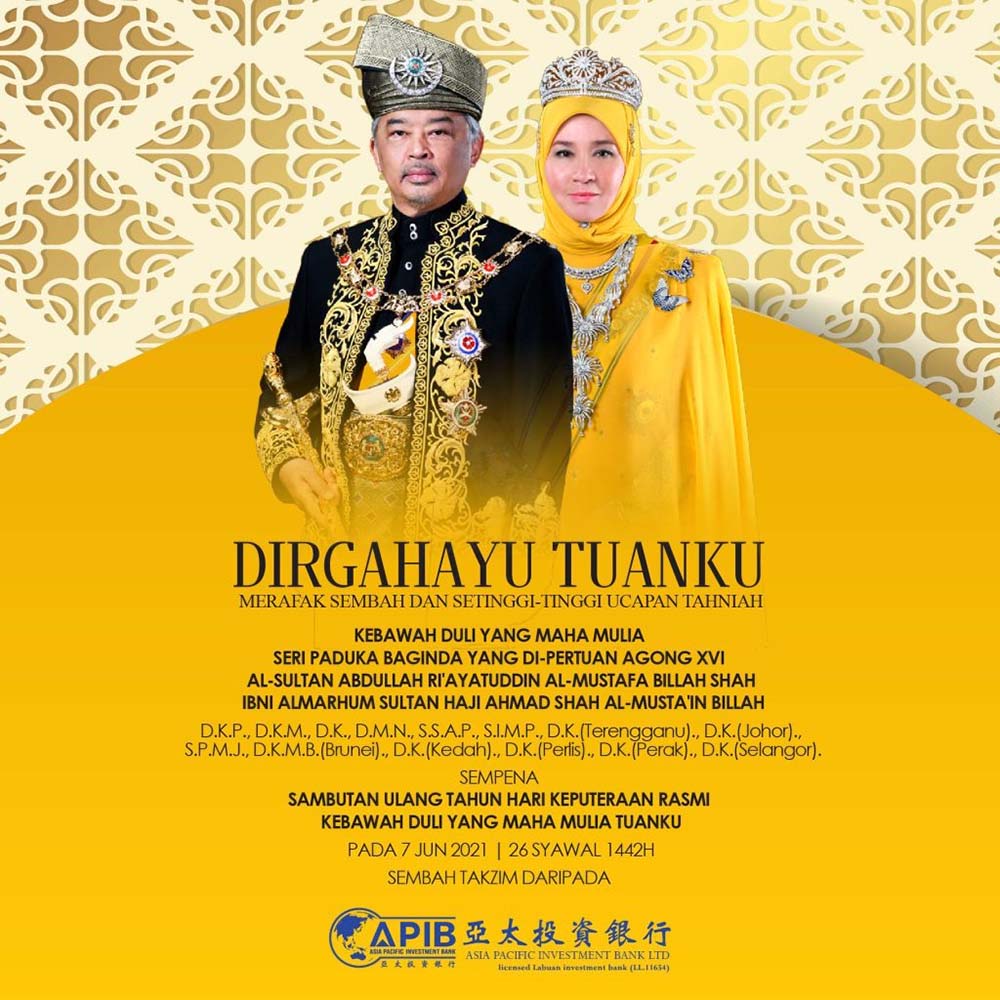 An example of graphic design work for government bodies or institutes. Image: APDIB
Graphic design has a long history with the government-industry all over the world. In the early days, graphic design was used to create posters and other printed materials.
Today, we see plenty of innovative uses of graphic design, and the approach becomes bolder, especially around election season. Here are some specific examples of how graphic design has been used in the government industry throughout history:
The Swedish government used graphic design in the 1970s to create a new visual identity for the country. This identity was based on the principles of simplicity and functionality, which led to a strong and progressive image for Sweden.

In the United States, the government used graphic design extensively during World War II to create posters, brochures, and other materials to promote the war effort. These materials were designed to entice and persuade the public to raise awareness of the war and encourage people to help support the troops.
For the modern graphic designer working in the government industry today, expect to design public service announcements (PSAs).
PSAs are used to raise awareness about important issues such as public health, safety, and the environment. Digital designs also play an important role in creating websites, social media content and e-learning materials.
Retail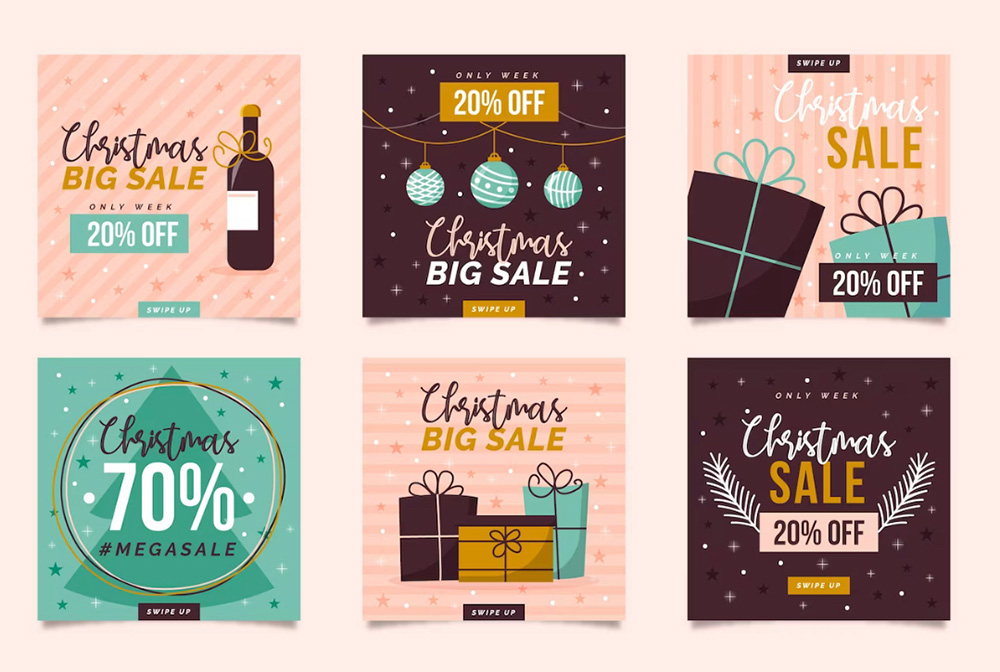 Examples of retail posters that tempt shoppers. Image: Freepik
As the 16.6% contributor to Malaysia's gross domestic product (GDP), the retail industry makes up to RM1.2 trillion in economic activity. With such a vast market share, the need for graphic design can't be emphasised enough especially in helping a brand stand out in such a competitive industry. Here are some crucial functions of graphic design in the retail industry:
Branding

- With a strong understanding of the brand's customer profile, a graphic designer is tasked with the responsibility to convey the brand to customers through the logo design, branding guidelines and other visual elements. Consistent and thoughtful branding designs will help customers recognise the brand and potentially influence their purchasing decision.
Advertising

- From designing print ads, television commercials and online ads, graphic designers play an important role to create eye-catching and persuasive visuals to generate interest in the products or services that are being advertised.
Brandripe: The graphic design partner you need for success
In today's competitive business landscape, there is simply no time or budget for trial and error when it comes to visual design. Brandripe offers a risk-free, on-demand graphic design subscription at a monthly flat rate to give you peace of mind.

We have partnered with top brands across the e-commerce industry, healthcare, technology, education, financial services, and more. With a portfolio of over 10,000 designs for over 500 small and medium-sized businesses (SMEs), agencies, marketing teams and startups, we are able to successfully cater to our partners with our in-depth understanding that we must tailor our services to meet your brand and industry needs.
Whether you need a new logo, website design, or marketing materials, we offer a subscription plan to meet your growing needs. We also believe that graphic design should be accessible to everyone, regardless of their budget. That's why we offer a variety of pricing options to fit your needs.
To meet global market needs, we have hired industry-leading talents from all over the world. We are so confident that you will be happy with our work that we offer a 100% satisfaction guarantee. If you are not happy with your final product, we will work with you until you are!
Furthermore, we believe that graphic design is more than just putting out pretty designs. We design with purpose. It is about creating visuals that communicate your brand's message and values to touch the heart and minds of your target audience.
That's why we take the time to understand your business and your goals with our 15-minute VIP Demo Call.
Contact us today by dropping us a line on our Live Chat on our website to learn more about how we can help you with your graphic design needs. We will be happy to answer any questions you have and give you a free consultation!