Image: Pexels
Delivering a presentation to an audience is always nerve-racking, regardless of what your job is and the audience you're talking to. In any form of public speaking, half of the battle is won when you get the audience also visually captivated by the message you are delivering.
The thing is, nobody is engaged with plain slide decks anymore. Having good data (and even better news) is always a winner, but how do you avoid your audience from thinking, "This could have been an email" at the end of the presentation?
It could be even worse: you could be pitching to a major client and not get them excited enough to finish until the end.
It's a tough pill to swallow, but in the age of heavy visual consumption, visuals play a huge role in your pitch and delivery.
So, what can you do?
Easy:
Paint the story better with a multimedia presentation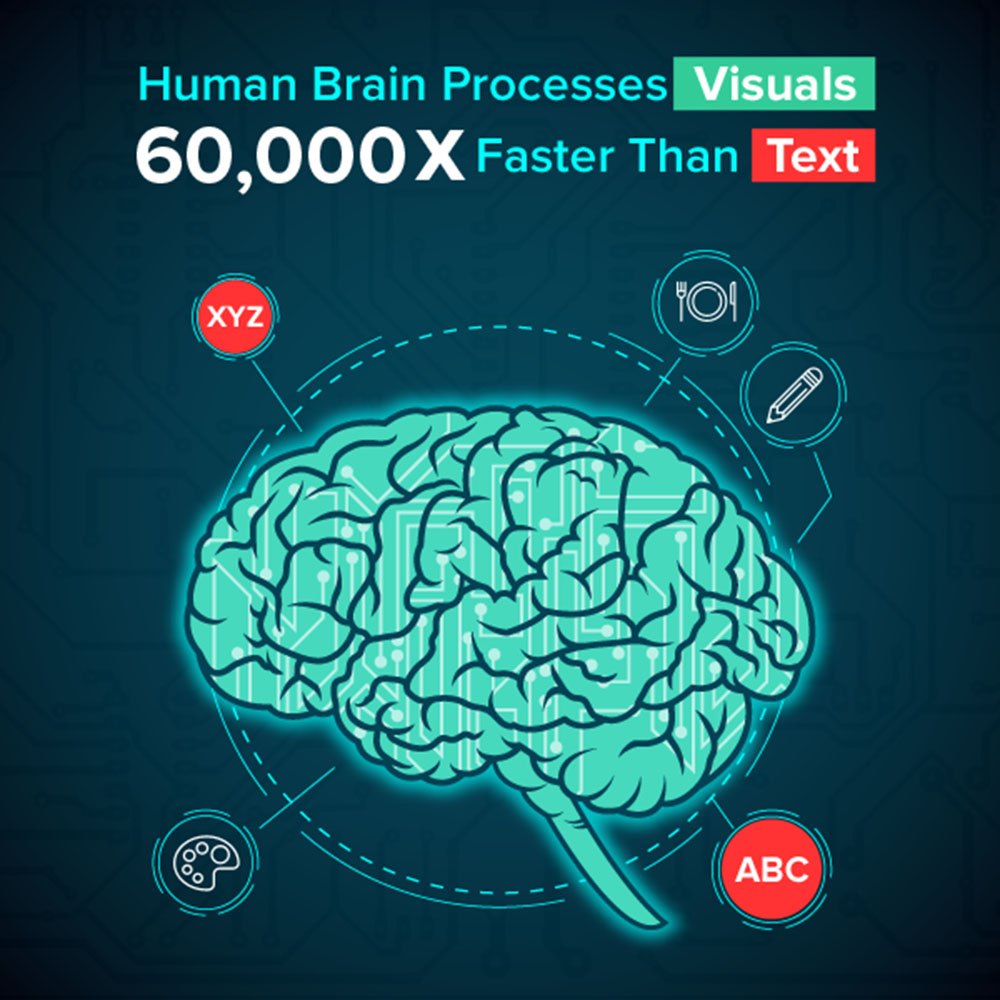 The saying "A picture is worth a thousand words" has never been more apt these days. Image: Icsid
Everything is a form of story-telling now, and we know that the human brain processes images or visuals a staggering 60,000 times better than text. It would make perfect sense to inject multimedia into your presentation decks to highlight key statistics or core messages.
What exactly is multimedia?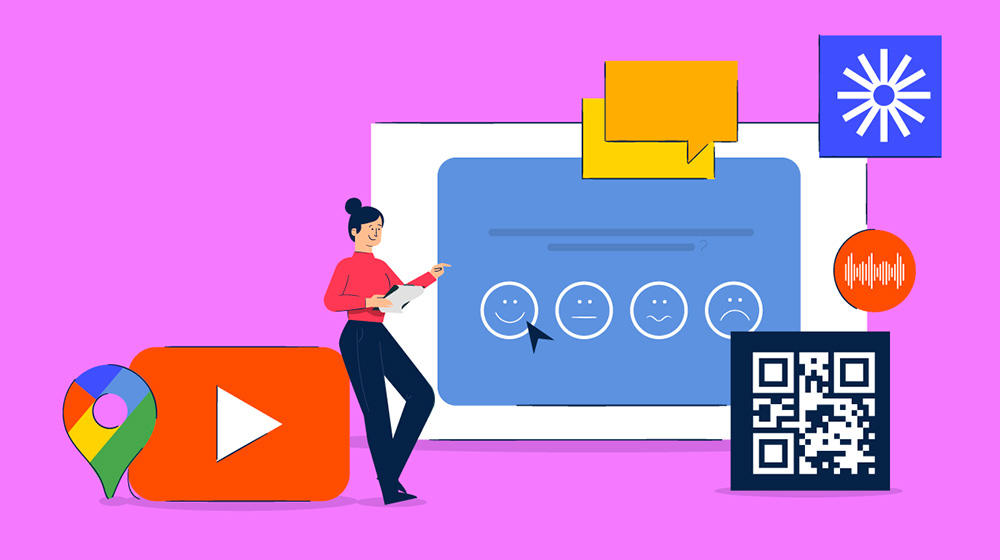 A simple illustration of multimedia and what it entails. Image: Visme
As the name suggests, multimedia includes audio, video, infographics, animations and other forms of communication. A good multimedia presentation would have the perfect balance of both textual and visual content.
While the possibilities are endless, there does need to be a tactical approach in shaping up the perfect multimedia presentation. After all, too much of anything can end up making it all cluttered – and you might risk overwhelming your prospective client and losing their interest!
7 steps to creating the perfect multimedia presentation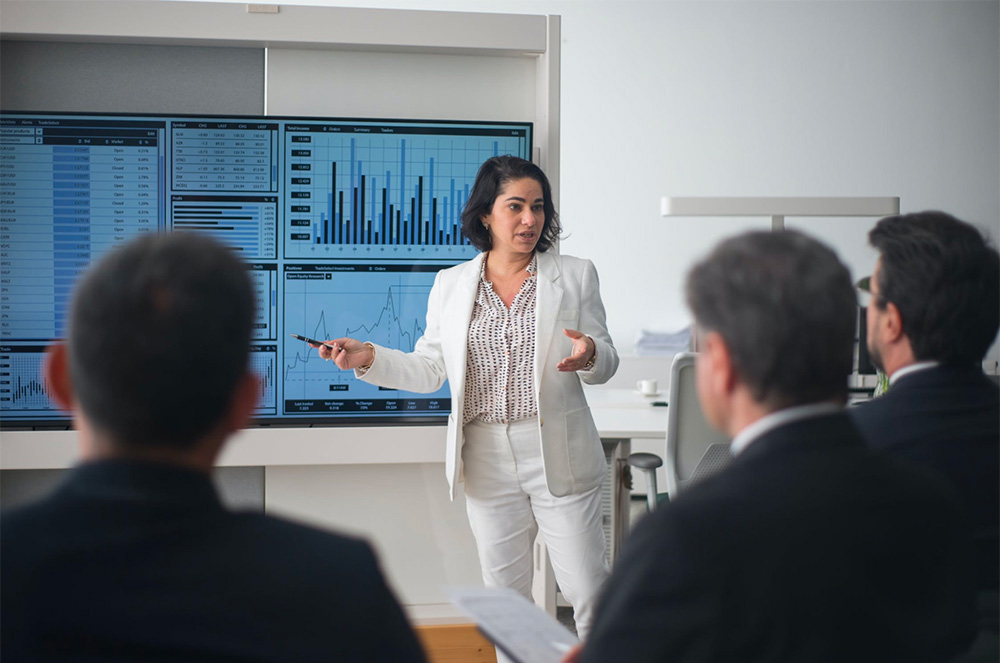 This guide will show you how to create the best multimedia presentation. Image: Pexels
Whether you are selling a product, hosting a meeting, or even doing something as simple as introducing yourself to potential employers, a multimedia presentation is a surefire way of capturing attention and creating a lasting impression.
Here's how you can get started on your presentation:
Define key messages

What is the purpose of your presentation, and what are the top three things your audience should take away from it?

A proposal is of course very different from a performance or review presentation. Bear in mind the short attention span of your audience and make sure that the key messages are positioned clearly.


Understand your audience

It can be difficult to narrow down data, especially when discussing a complex topic. There are occasions where you, unfortunately, would need to put together a heavier deck than desired, because of the need for information clarity.

Hence, it is crucial to know who you're speaking to. A CFO of a conglomerate isn't interested in the same things as a community group, for example, so be sure to tailor your content to your audience.


Outline the content


Coming up with an outline is always a good idea, no matter the project type. Image: Codeless



Now that you have defined the key messages and framed it to your target audience, sketching or listing out what goes in is so important because it gives a proper flow to your entire presentation.

With an idea of what content will be, you're set to start shortlisting the type of multimedia content to include.


Choose your software or tools

You can always use PowerPoint or Google Slides, but there are also other popular options that come with pre-built templates, albeit at a price.

Explore tools like Prezi, Visme or Beautiful.ai to get some ideas on available templates that you can potentially build on. There are thousands of templates to choose from so you can find one that fits both your budget and purpose.

If you don't have a particular budget allocated for this, you can always look around for inspiration and try to replicate what you like to make your multimedia presentation entirely your own.


Put it together

You got your content, time to put it all together!

We don't mean just mixing everything in the pot, though. There is an art to putting it together, too. Take the knowledge from the first three steps above and see if all of the pieces actually make sense together.

More often than not, you would usually find that some parts are not as relevant as you initially thought, or there are gaps that become more evident as you make your way through the content in its entirety.


Don't forget transitions and animations



Be sure to add transitions and animations so that your presentation won't look too abrupt between slides. Image: UX Planet



Videos, GIFs, images and all that are definitely good visual additions to your slide deck, but what can actually make a world of difference is also the type of transition effect and animation that you use.

Look at the content that's on each slide and where you've placed both text and multimedia elements. Experiment with adding transitions and animations that can send a point across more effectively - for instance, having a video of the campaign draft pop up on the slide where you've summarised the conceptual idea.


Review and revise

Once all of that is done, always be sure to review the entire deck as a whole. If you can, try to get a colleague, friend or even someone who is totally unfamiliar with your product, field or idea to have a look – just so you can get feedback on how well the presentation conveys your message.

Do lots of dry-runs to avoid technical glitches i.e videos not playing on click, or distorted images. It is also advisable that you try out your finished presentation on different mediums to make sure an online audience can have a seamless experience as much as an in-person audience.
Skip the legwork and focus on delivery with Brandripe instead
With our guide above, you're well on your way to creating a really good multimedia presentation. However, outlining the message and defining the audience may be the easiest things to do on that list. Searching and shortlisting for multimedia as well as designing the actual deck takes up a significant amount of time.

That's why our clients turn to Brandripe instead to work on the creative magic. We've supported businesses of all sizes with their visual needs, including presentations – which is something that you can definitely take advantage of, especially if the goal is to impress!
Save yourself some time with our on-demand graphic design services as we offer a guaranteed 24 to 48 hours turnaround time, plus a subscription-based model that gives you full flexibility to outsource based on your needs (you can view our rates here).
This is crucial if you're someone in upper management or someone who's in charge of pitching to your own team or even to clients, because you might find that you are too often bogged down by the amount of it takes to cook up a good presentation.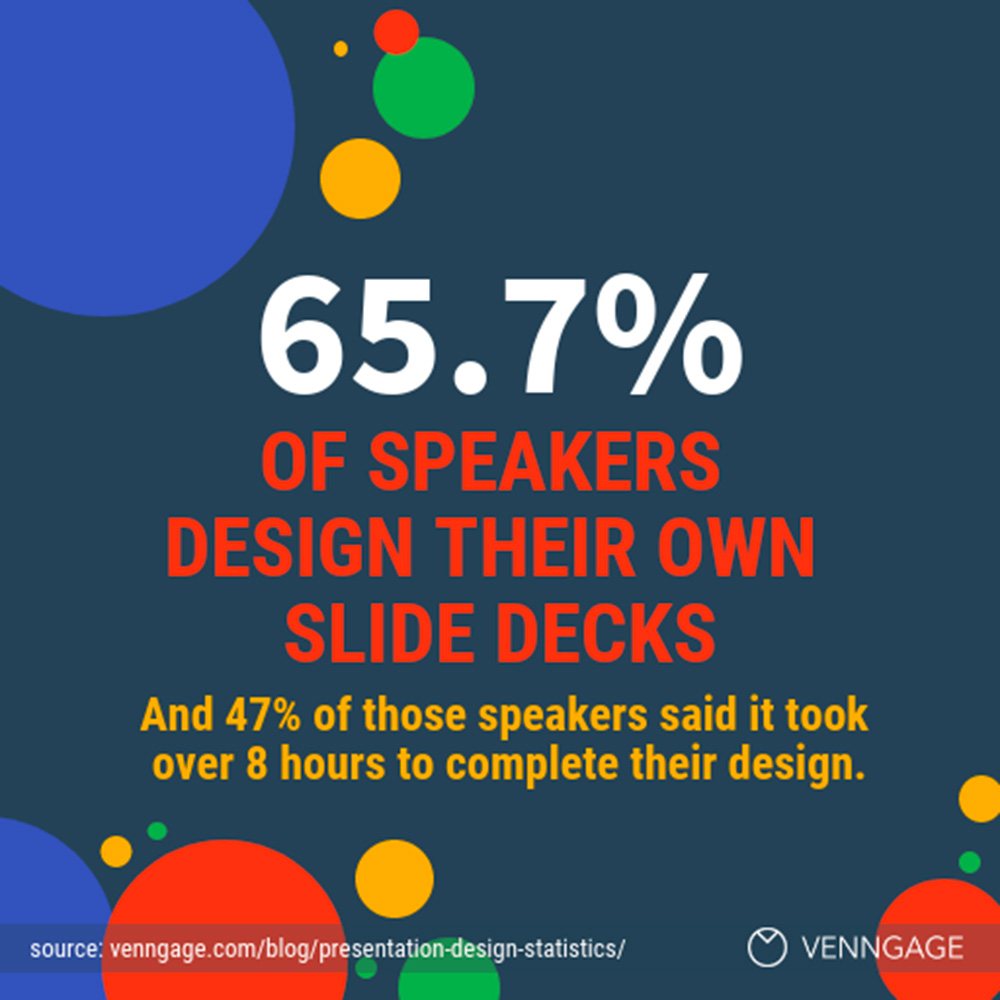 Nearly half of presenters say they take more than 8 hours to finish a design. Image: Venngage
What's more, even if you spend a lot of time on your presentations, you still end up working with a deck that could be a lot better!
Hence, it is in your business's best interest to spend more time on ideation, preparation, and execution – and you can do so by leaving the design work to us! We'll free up your schedule by working on the presentation of your dreams, so you can focus on the execution!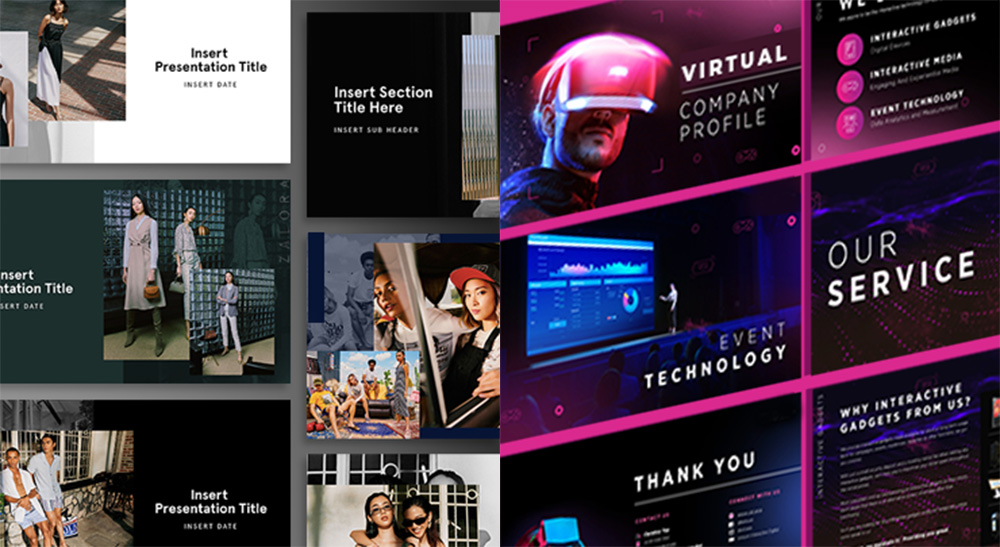 Screenshot from Brandripe's past work.
Think of it in this analogy: a nurse's task is to prepare all that's necessary for surgery, for example, and when it's time for a doctor to come in and work their magic, the process becomes smoother and the surgery is a success. The doctor then moves on to see and attend to more patients.
In this scenario, Brandripe is your nurse. We'll help you free up your time so you can focus on other tasks and pitches, so you can yield more revenue and garner more success for your company!
Keen to work together? So are we! Schedule a 15-minute VIP Demo call with us so we can run you through our other benefits, or drop us a note at hi@brandripe.com so we can get to know your priorities and help you create the perfect multimedia presentation – including designing custom designs for your brand, if needed!
We're also contactable via the Chat toggle on the main page, and we're always available to answer any questions you might have.